Tag: portal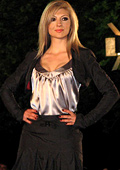 Fashion shows
During the International Fashion Forum - Ruse 2010 took place the second fashion edition of "Fashion Portal - Ruse 2010". The scene was built among the fountains in front of Ruse Municipality, which created an unique atmosphere.

Their collections presented Arda-Ruse, Markam Fashion, Rollman, Deni Deor, Vayana, Bordo, Lenars-Maria Fashion salon and Radina-Maria. Their models also presented pupils from Vocational High School of Clothing and Design - Ruse.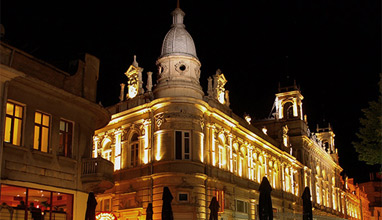 Fashion shows
On April 24th, 2010 at 8 p.m. on a stage, built on the fountains in front of Ruse Municipality will be held a fashion show of Bulgarian fashion brands "FASHION PORTAL - RUSE 2010". For the guests will be provided more than 600 seats.

After the fashion shows a cocktail will be held at the the city theater building.

In the fashion show their collections will present the brands Arda, Bordo, Deni Deor, Radina Maria, BTB and others.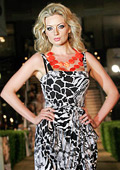 Fashion shows
On 13 and 14 June 2009 in complex "St. Constantine and Elena" will take place the most bigger fashion event in Bulgaria "Fashion evenings", which is held for 8th year with the exclusive assistance and kind household of Grand Hotel Varna.
This year a partner of the event is the Bulgarian fashion portal Fashion.bg, which celebrates 10 years from its creation, during which it actively promoted Bulgarian fashion in Bulgaria and abroad.