Tag: sex appeal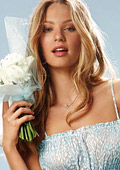 Underwear and Swimwear
The famous American brand Victoria's Secret surprised its numerous clients with another collection of tempting underwear.

This time it is designed for future brides. Seductive, feminine and sophisticated lingerie from the new "wedding" collection of Victoria's Secret combines gentle translucent fabric with a traditional white color, seductive lace with a comfortable and practical fashion.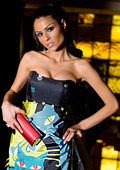 Collections
The new collection of TOANE ATELIER is inspired by the ancient history which has left very deep traces in the progress of European society, economy and art.

The new suggestions are playful invitation for fun and cheerful mood.
They provoke the spirit and encourage the choice of originality.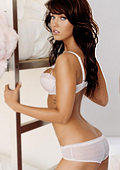 Lifestyle chronics
Singer Beyonce Knowles is the celebrity with the best body according to the British women, while males prefer the Hollywood actress Megan Fox, says Daily Express, citing the results of a poll, conducted by Twentieth Century Fox Home.

Beyonce topped the list for women, with 24 percent stating she had the best celebrity body.