Tag: theater
World fashion
New York City Ballet's annual Fall Gala will once again celebrate ballet and fashion with a program that will include three world premiere ballets by Justin Peck, Liam Scarlett, and Troy Schumacher,as well as existing works by Peter Martins and Christopher Wheeldon, all featuring costumes designed by an international roster of some of the fashion world's most renowned talents: Thom Browne, Sarah Burton, Valentino Garavani, Carolina Herrera,and Mary Katrantzou.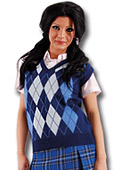 Collections
Meli-M company is a supplier for traditional and stylized Bulgarian folklore costumes, uniforms, theater and carnival costumes.

Folklore costumes are with embroidery or another decoration like traditional history costumes. Traditional costumes include: shirt with embroidery, sukman or dress, skirt and accessories: pendary, pafti and men's: traditional shirt with embroidery, pant's - potur, jacket - elek, hat - kalpak.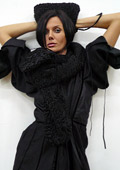 Fashion collections
The institute for contemporary art - Sofia and theater workshop Sfumato presented the project of the designer Mariela Gemisheva "A story of one's own wardrobe". The collection contains garments from silk cambric, linen and velvet. The project Old Fashion Fashion, season 2010, on the stage of "Sfumato" is a mono spectacle of Maria Silvester, behind which is "masked" a fashion show.

Mariela Gemisheva along with the designers of the FAC Jelena Kesic and Bojan Petrushevski analyze the connection between the reality and the notion, between the personality and camouflage, between fashion and theater.