Tag: universe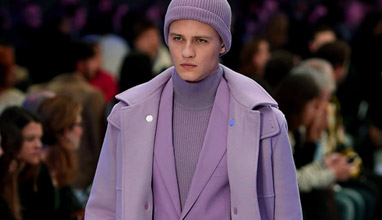 Menswear collections
'The new universe of ‪Versace - Fibre optic tracksuits, space-age metallic trenches, sleek tailoring and astrological prints. The Versace Fall/Winter 2016 man is a pioneer and his ambition is as big as the universe', says brand's statement.
Models and photomodels
The 14-year old Tania Sabkova impressed the jury of the competition "Model of the Universe Bulgaria 2002" that took place on 7 july in "Arbanassi palace" near Veliko Tarnovo.