Tag: visual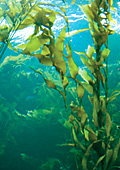 Health & Beauty
Researchers think they may be able to replace damaged cells in the retina with similar ones found in algae and treat blindness. The technique has worked in mice and now scientists believe they can begin human trials within two years.

"The idea is to develop a treatment for blindness," Alan Horsager of USC told New Scientist. In a working retina, nerve cells convert light into electrical and chemical signals, which are sent to the brain via the optic nerve.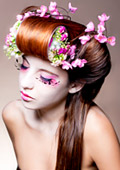 World fashion
Seasons beauty taste of feelings is a project of the fashion photographer Francesco Pellegrino and the make-up artist & hair stylist Sonia Sangiorgio.

Synonymous with exciting images, the photographer Francesco Pellegrino has shot for several magazines around the world. His powerful and unusual beauty images have a well-recognized style: full of colours and emotions. Francesco and his team work every day to make each project unique.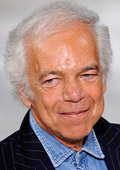 Curious news
In celebration of 10 years of digital innovation, Ralph Lauren presented on its website the ultimate fusion of art, fashion & technology in a visual feast for the 5 senses.

Through the magic of cutting-edge, architectural light-mapping technology, Ralph Lauren presented the world's first 4-dimensional experience featuring 3D imagery, digital sound effects and scents from Ralph Lauren fragrances. The shows were projected in two cities - London and New York on November 10 and posted on the brand's website.