Five of the most wanted Bulgarian women defiled with dresses, inspired by the five-star AVON cosmetics
* Extravagant dresses got together VIPs at a spectacular fashion show in Sheraton Hotel
Five of the most wanted Bulgarian women awarded with the prize "Miss" have presented the unique collection of AvonStyle. The collection was dedicated to the newest five-star Avon cosmetics.
The winners of Miss Bulgaria, Miss Universe and Miss Europe who took part at the fashion show were: Tanya Karabelova, Rositsa Ivanova and Yulia Yurevich. They presented 15 dresses of young Bulgarian designers. The young talented designers were chosen among all the participants in a competition of "AvonStyle Academy". Their unique models were inspired by the moto of the most luxurious Avon cosmetics "The real woman beauty is hidden in her individual style".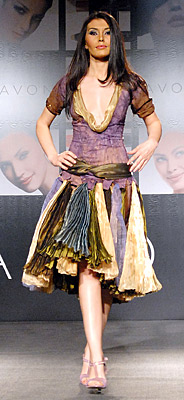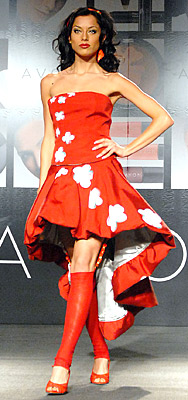 The event got together famous persons of Bulgarian high-life - Nina Nikolina, Evgeni Minchev, Kalin Veliov, Magdalena Valchanova, Dim Doukov, Peter Angelov, Liubomir Stoykov, Yoana, Yana and Zhana.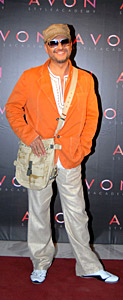 The exclusive fashion-show started the biggest fashion tour ever in Bulgaria. The show inspired by the luxurious line of the cosmetics giant will make a tour in 21 Bulgarian towns in May and June.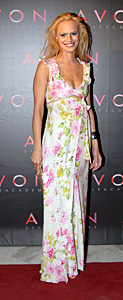 The first public fashion-show will carry out in Sofia on the 12th. of May. It starts at 19pm on the stage in front of NDK.

For more information concerning the tour, please visit www.avonstyle.info
About Avon
Avon, the company for women, is a leading global beauty company, with over $8 billion in annual revenue. As the world's largest direct seller, Avon markets to women in well over 100 countries through over five million independent Avon Sales Representatives. Avon's product line includes beauty products, fashion jewelry and apparel, and features such well-recognized brand names as Avon Color, Anew, Skin-So-Soft, Avon Solutions, Advance Techniques, Avon Naturals, Mark, and Avon Wellness. Learn more about Avon and its products at www.avon.com.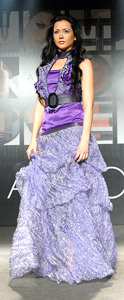 Hits: 10801 | Leave a comment