Mercedes-Benz Fashion Week Madrid Fall-Winter 2015/2016
After 30 years of success, the 61st Edition of the Mercedes-Benz Fashion Week Madrid (MBFWM) will be held from 6 to 11 February, 2015, organised by IFEMA, and considered the finest showcase for Spanish fashion and its creative diversity.

For six days, fashion with a capital F will be the star of this event, to be held as always in Hall 14.1 at the Feria de Madrid. On this occasion, the show will be presenting proposals for Fall-Winter 2015/16 by 41 Spanish designers and also by three prominent Portuguese designers, who are taking part in this edition as part of the 'Portugal, Guest Country' initiative.

Along with the 44 designers and brands that will be taking part in the show, fifteen emerging design talents will be showcasing their proposals - and selling them directly to the public - at the SAMSUNG EGO Showroom in CIBELESPACIO.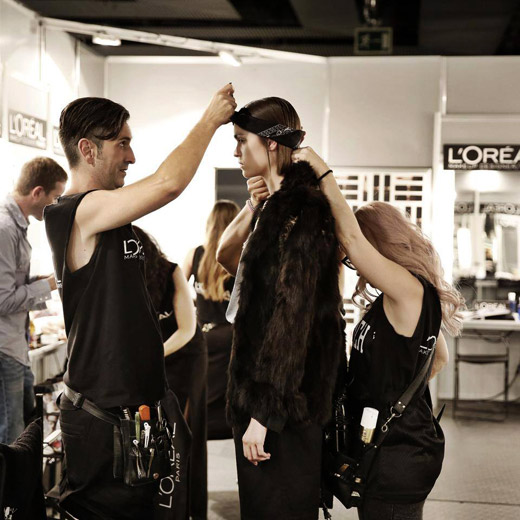 New features in this edition
The new features at the 30th anniversary of this great Spanish show include the addition of designers The 2nd Skin Co., Leandro Cano and Esther Noriega, and the presentation of Portugal as the Guest Country, with a triple show during which three major Portuguese creators will be displaying their collections: Miguel Vieira, Anabela Baldaque and Júlio Torcato.

Novelties at this years SAMSUNG EGO event include the participation of 9 Spanish young design talents (3 who were already present in previous editions and 6 newcomers), the presence of Turkish designer Lug Von Siga as part of the Mercedes-Benz Fashion Talent Award, and the show by the designer Gómez, who as the winner of the third edition of the Samsung EGO Innovation Project Award will be opening the parades on 11 February.

In addition to this, the record number of sponsors this year is worthy of note, with a total of 22 brands, all of which are leaders in their respective sectors.

Also, this years MBFWM coincides from 8 to 10 February with Momad Metropolis, the International Textile, Footwear & Accessories Show, Spains great multi-sector Fashion Fair, where over 900 textile, footwear and accessories firms come together to showcase their products. For the third time running, the two events, organised by IFEMA, will be held on the same dates and at the same venue with the aim of continuing to generate synergies among buyers and the national and foreign press, in the process reinforcing Madrid as one of the worlds major fashion capitals. Their joint celebration means professional visitors will be able to explore the greatest fashion platform on the Iberian Peninsula.

The Desigual brand will once again be at the opening of this editions catwalk season, as it was last September. On Friday 6 February, at 8 pm, this popular fashion brand will be kicking off this thirtieth edition of the show by presenting its Fall-Winter 2015/16 womens collection at the Mercedes-Benz catwalk.


You can find the full schedule at: www.ifema.es/mercedesbenzfwm_06



As in previous years, this edition of the MBFWM will once again allow those interested in fashion, both inside and outside Spain, to follow the show live on www.mbfwmadrid.ifema.es via the MBFWM TV channel. When the spotlight isnt shining on the catwalks, other activities will be screened live, including interviews with the stars from each day and a number of reports. And to make sure nobody misses out, the shows themselves and these extra items will be available on demand from the MBFWM TV channel for viewers to watch at any time.


Photo & Information: ifema.es


Hits: 8012 | Leave a comment