Fashion designer Chloe Henris loves to transform different materials into original clothes
Last week I met the fashion designer Chloe Henris from Belgium. She studies in Helmo in Liege (Belgium), but this year she came in Bulgaria on an Erasmus project in Varna free university.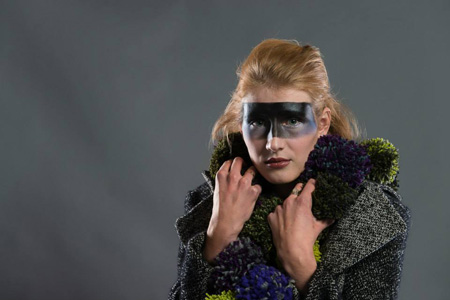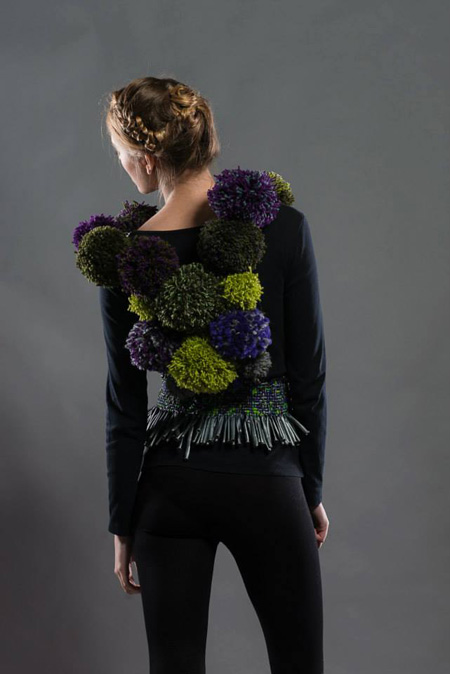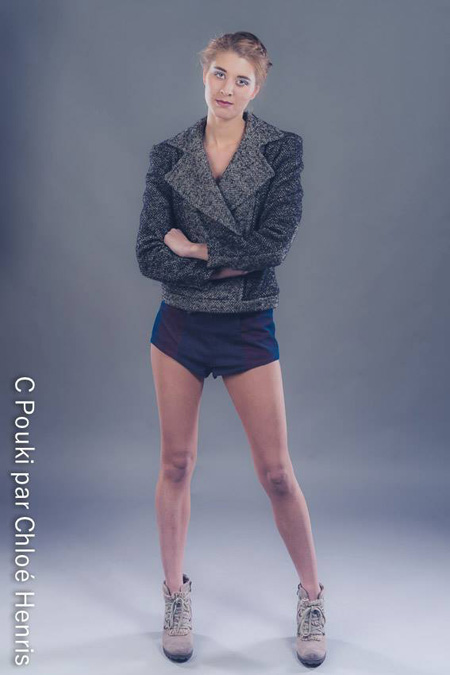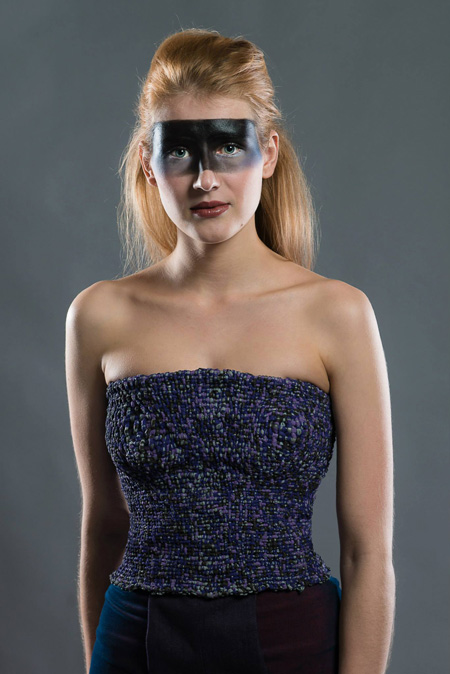 Chloe is 20 years old, but she already made some interesting fashion collections, which you can see below. When she was 6 years old she wanted to became a fashion designer but she began to sew by herself when she was 15. Now this children`s dream is realized. After 3 years of study she admits that her style changed and now it is closer to her personality.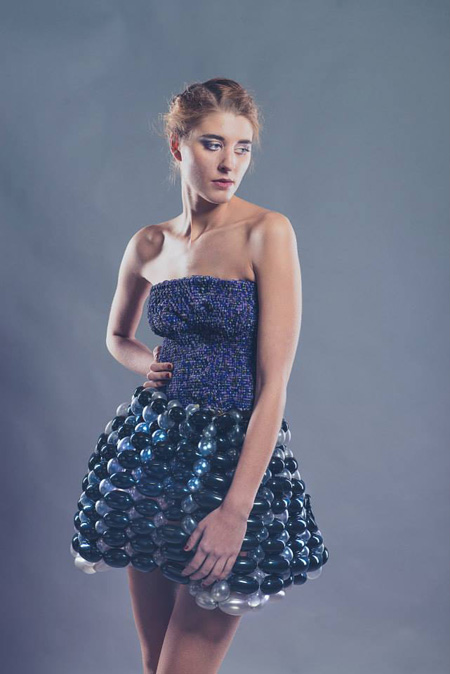 She began with very big volumes with geometric forms. Now she is keen about pattern and materials.
She loves to transform the fabrics and materials in order to put them in her project. She is inspired from various materials.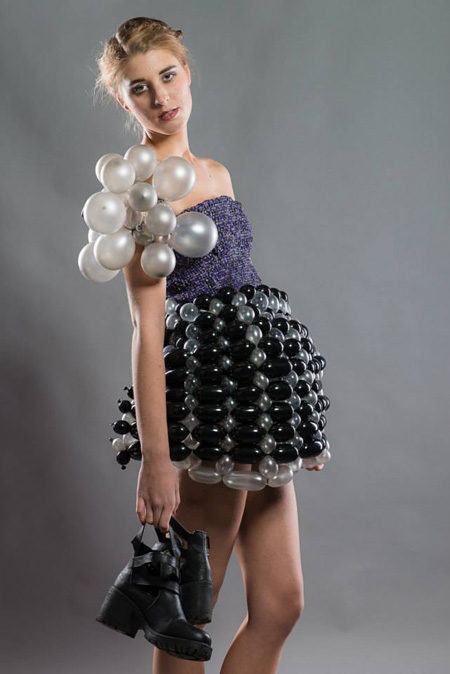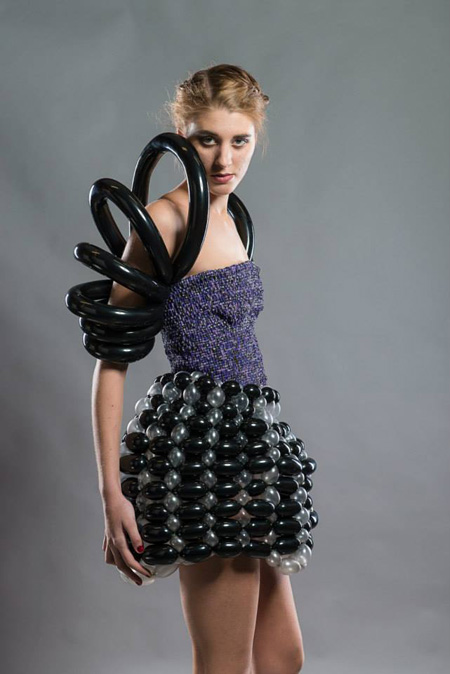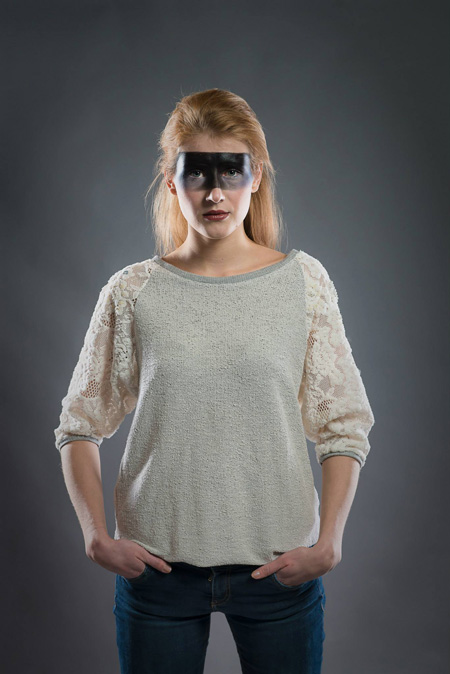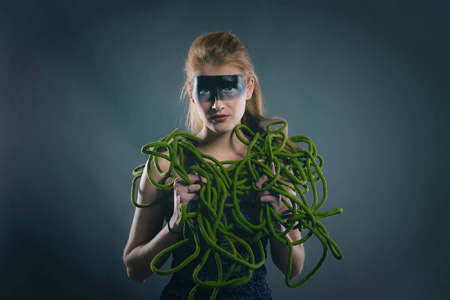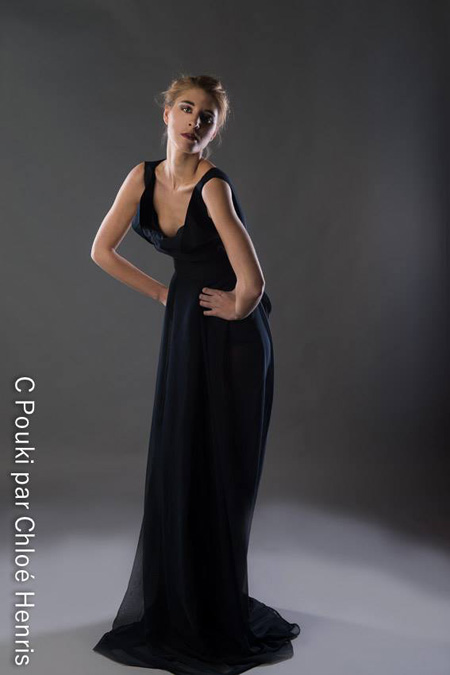 For her last collection she chose to work about military style because she thinks that there are a lot of interesting details on these clothes.
Recently Chloe had an internship at one of the biggest factory for men`s suits in Eastern Europe Richmart and I took part in one of their contests. She likes to design Bulgarian style jackets with a lot of elements. Her plan for the next years is to begin textile design study in the "Academie royale des beaux art de Bruxelles" in Belgium because of her love to work and create materials and textile.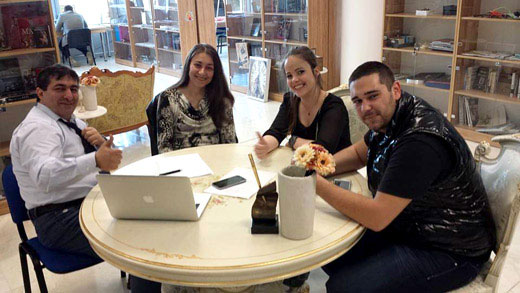 Photos:
1. - 12. Creations of Chloe Henris
13. From left to right: Martin Yordanov, owner of Richmart factory; Silvia Kabaivanova, Editor-in-chief of BGFN; Chloe Henris, fashion designer from Belgium; Martin, employee at Richmart factory


Hits: 6448 | Leave a comment