2016 Student Academy Awards Competition launched
The Academy is now accepting entries for its 2016 Student Academy Awards® competition.
All Student Academy Award® winners become eligible for Oscars® consideration.
The entry deadline for submissions is Wednesday, June 1.

In 1972, the Academy established the Student Academy Awards to provide a platform for emerging global filmmakers by creating opportunities within the industry to showcase their work.
New this year, the Foreign Film category has been expanded to include separate awards for narrative, animation and documentary entries. Gold, Silver and Bronze Medal awards may be given in the Foreign Film Narrative category; Gold Medal awards may be given in the Foreign Film Animation and the Foreign Film Documentary categories. The U.S. competition categories remain the same: Alternative, Animation, Narrative and Documentary.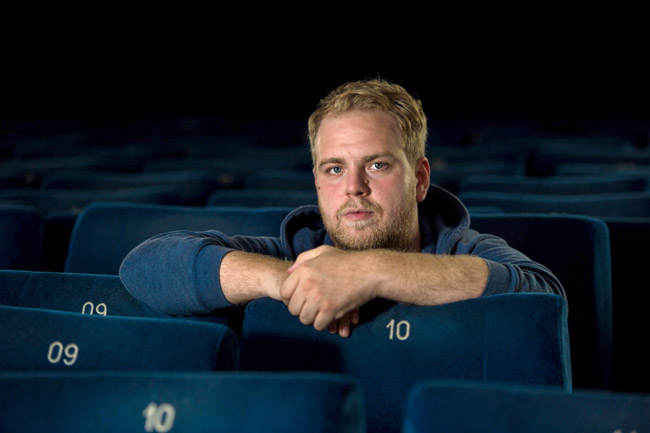 For the second year, students are asked to submit their films online using FilmFreeway, a widely used festival and competition platform. Complete rules and a link to the online submission platform are available at www.oscars.org/saa.

The 43rd Student Academy Awards presentation will be held on Thursday, September 22, at the Academy's Samuel Goldwyn Theater in Beverly Hills.

Past winners have gone on to receive 49 Oscar nominations and have won or shared eight awards. This year two 2015 Student Academy Award winners received Oscar nominations in the Live Action Short Film category: Henry Hughes, a Gold Medal winner in the Narrative category for 'Day One,' and Patrick Vollrath, a Bronze Medal winner in the Foreign Film category for 'Everything Will Be Okay (Alles Wird Gut).' Past Student Academy Award winners include acclaimed filmmakers Pete Docter, Cary Fukunaga, John Lasseter, Spike Lee, Trey Parker and Robert Zemeckis.

The U.S. competition is open to all full-time undergraduate and graduate students whose films are made within the curricular structure of an eligible accredited institution. In the Foreign Film Narrative, Foreign Film Animation and Foreign Film Documentary categories, eligible schools are allowed to submit one student film per category to the competition.

For a complete list of eligibility requirements, visit www.oscars.org/saa.


Photo:
German young director of 'The Last Will', Dustin Loose, who is one of three German students voted as winners of the 42nd Annual Student Academy Awards competition.
© Wolfram Kastl/EPA


Hits: 3203 | Leave a comment