London Collections: Men changes its name
The fashion platform that takes place twice a year will be called London Fashion Week Men's as of the Fall 2017 shows in January next year.
'London Collections: Men was more of an industry-facing name. The change reflects the evolution of the event from a two-day showcase to a four-day one, and makes the name clearer and more understandable for the end-consumer', explained the organizers.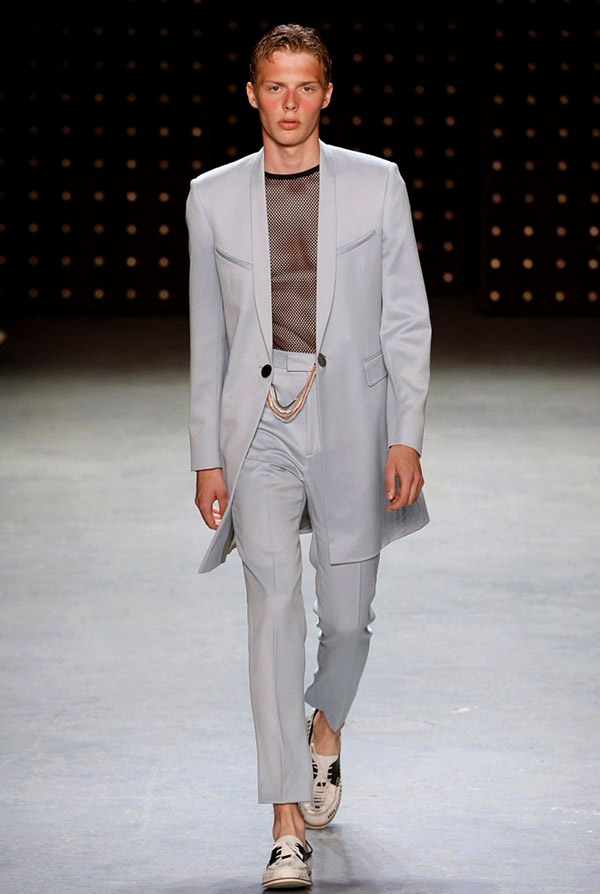 'It is the ninth edition as London Collections: Men. As fashion weeks change and our businesses start showing to consumers, we need to open our doors to more consumer-facing content. Over the next six months, London Collections: Men will embrace London Fashion Week Men's as a title to better engage with a consumer audience', said Dylan Jones, the chairman of London Collections: Men, and editor of British GQ, at the opening event on Friday in the new men's hub, at 180 Strand.

Earlier this week, Jones told WWD: 'What's happening in the men's wear industry is fascinating, and it's manifesting itself in the fashion weeks. So much is up in the air, and I wouldn't be surprised to see more women's wear brands showing during the men's wear months of January and June. We might even end up with two fashion weeks during those months. The most important thing for London is that it remains a platform for design talent and creativity'.

The shows, which began on Friday, run until Monday.

Photo:
A model presents a creation from Topman Design Spring-Summer 2017 collection presented during the London Collections: Men; www.londoncollections.co.uk


Hits: 4595 | Leave a comment