The bionic lab of Louboutin - Spring/Summer 2017 collection
Christian Louboutin's Spring/Summer 2017 men's Hybrids capsule collection declares that the future is now! Fashioned from an innovative use of technical textiles and unconventional material mash-ups, the collection offers a glimpse into a brave new world where sport and luxe synthesize into chromatic, bold entities. An astral clan of sneakers, city shoes and sandals—the Hybrids offer a style for every dimension.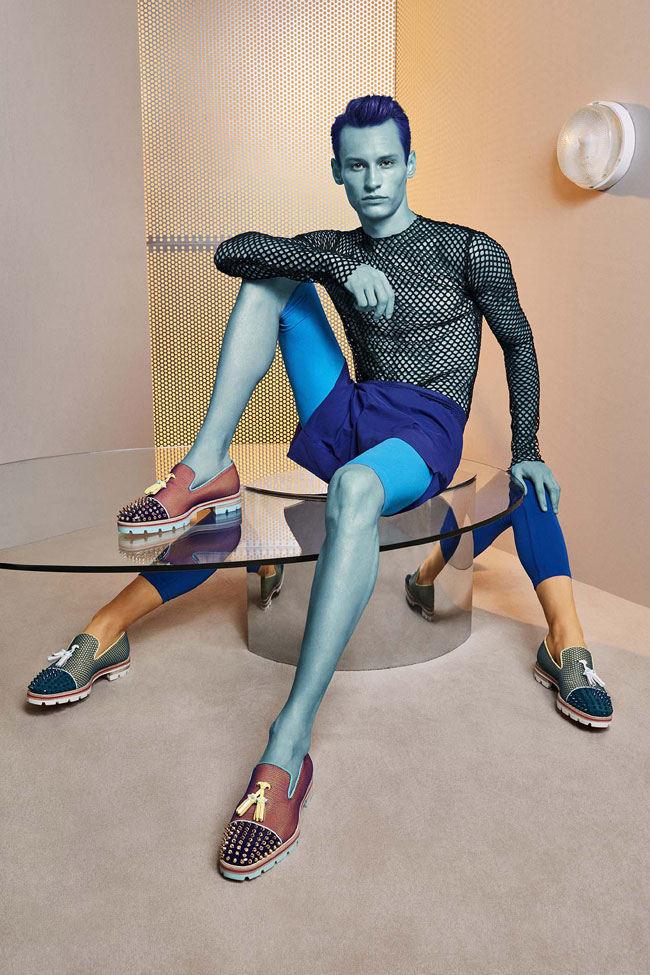 Homme staple Rossini cuts through vapour bearing the same rugged TPU rubber injected lug sole seen in the Autumn/ Winter 2016 collection. The signature spiked cap toe tassel loafer takes on a vibrant cast with Mini Alveole, a futuristic colourful gradated technical fabric and a bright yellow Sunshine tassel with baby blue mini spikes. Making a strong hypothesis, the collection reinvents traditional cap toe oxford Hubertus Orlato Spikes and sleek wingtip Crapamale. Both flaunt a cutting-edge take on the spectator shoe with the former using Spoutnik, a perforated mirrored calf leather laid over a layer of orange mesh, that, simply stated, mesmerizes. A back of soft suede is contrasted by a shiny patent cap toe decked in spikes on Hubertus Orlato Spikes. His theory works all the way through to the stacked leather heel where multiple layers of cuoio and rubber bind together, forming bands of contrasting colours. Crapamale graduates the Hybrid collection with a PHD in style, exhibiting dynamic multicolored brogueing and two sizes of hand applied studs.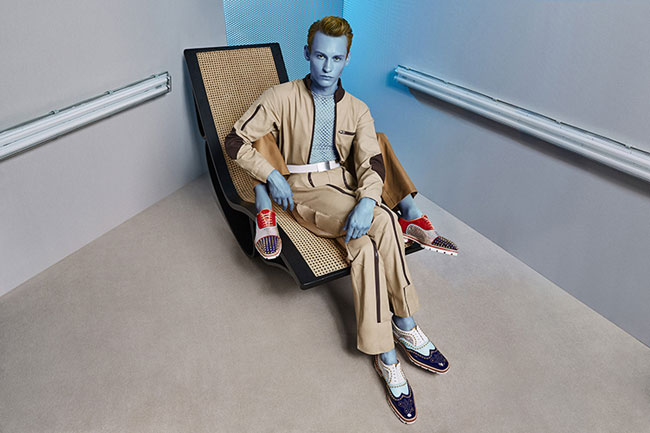 This season also takes the sandal into undiscovered territory with height, composition and material mixes. Nirva Nick Flat fits like classic men's sandals in the Christian Louboutin collection, but don't let that dilute you, there is nothing of the norm about this creature. Several layers of multicoloured nautical-stripedand lightweight EVA, developed specifically for the style, are sandwiched between the insole and the rubber lug sole. The upper of the sandal features alluring new pyramid studs and a crosshatch engraved buckle with adjustable Velcro straps. A synthesized configuration of multicoloured calf, nappa, shiny nappa laminato and watersnake fuse together on the upper of Nirva Nick Flat.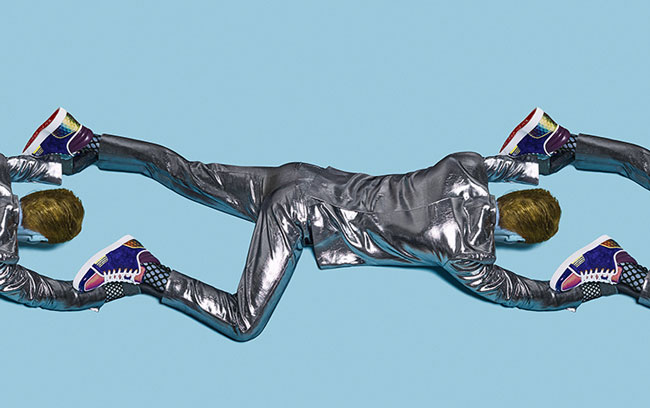 Classic Christian Louboutin sneaker styles for men Louis Jr. and Louis Jr. Spikes take to this season's scientific inspired profile. Composed from sporty materials like pile and fishnet, the shoes adopt luxe touches of deep Encre blue metalized patent, suede and spikes. Adding a taste of unexpected detail, the soles on Louis Jr. and Louis Jr. Spikes correspond with the laces in a crisp white version and powder blue, while eye-catching piping along the body of the shoe acts as a bonding agent. Rantus, established Homme style, sparks a chemical reaction using Retenet air mesh that encompasses a layer of contrasting threads backed by veau velours, finished with the same matching sole and laces detail as Louis Jr.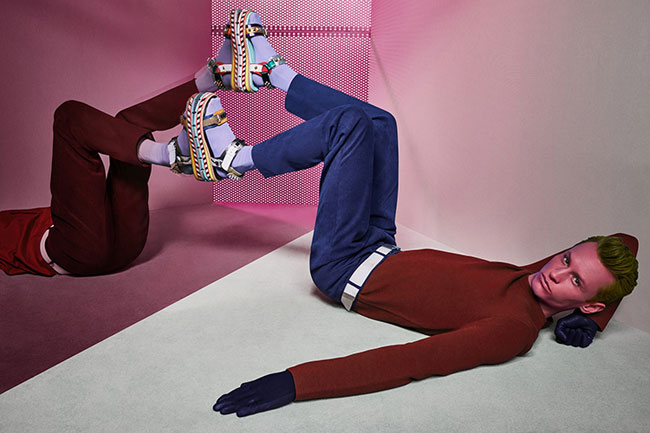 Appearing on the scene a year ago, Sporty Dude Low is a hybrid all of its own. With an already playful construction, the shoe is a perfect specimen of experimentation. A chemical compound mix of patent, nappa, Mini Alveole, veau velour and specchio express Sporty Dude's unique traits aptly. A futuristic cap of mirror gold leather on the shoe dons an original heat-stamped design for a hypnotic holographic effect. Finished with statement lines of graphic white piping and a touch of mini spikes, the shoe summons a portal to another dimension of space and time where Christian Louboutin leaves us until next time.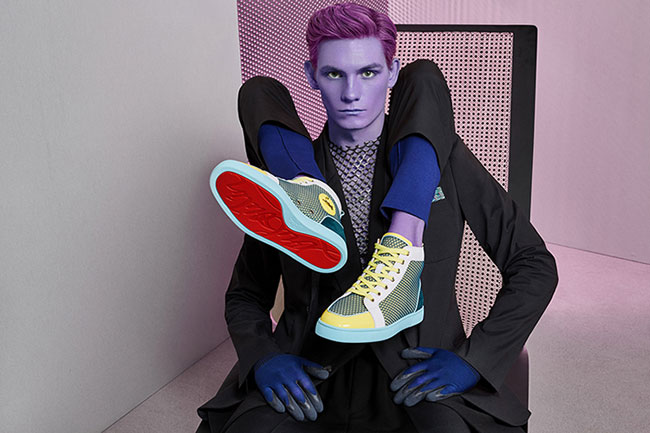 Photos and information: www.us.christianlouboutin.com


Hits: 4413 | Leave a comment