Chivas Icons presents Dev Patel
Actor Dev Patel, who catapulted to success in 2009 when he starred in the Academy Award winning film SLUMDOG MILLIONAIRE, will be the guest of honour at the Chivas Icons event on 2nd May 2017, at Play in the H Hotel.
The Chivas Icons was launched in October 2016 to recognise and celebrate individuals in The Gulf, who not only make a difference themselves but also inspire others to Win The Right Way. This event will recognise Dev for his work with the #LionHeart campaign, which helps vulnerable children in India.
The #Lionheart campaign was inspired, in part, by the 2016 movie Lion which starred Dev opposite Nicole Kidman and Sunny Parwar. It tells the true story of Saroo Brierley, an Indian child lost many miles from his home and his decade long struggle to return to his family. Each year 80,000 children go missing in India, with a further 11 million living on the streets. The #Lionheart campaign supports three India base charities - Magic Bus; Childline India and Railway Children India - all of which do extraordinary work on the ground to protect children in India and around the world.
Dev Patel, commented: "The ideal of sharing success resonates strongly with me. Success is not something that's handed to you on a plate. It takes hard work, many sacrifices and years to achieve and, in my own experience, it wouldn't be possible without the support of family, friends and collaborators along the way. "I am grateful for my life and the success I have enjoyed. I don't have to worry about where I'm going to sleep; when I'm going to eat or how I'm going to protect myself. I have the freedom to make my own choices and choose my path in life. Unfortunately, this is not the case for millions of children in India and around the world. For this reason, I want to help others by telling culturally diverse stories that educate and shed light on the human condition. True success means using your own to help others who don't have a voice or the freedom we take for granted. This is what Win the Right Way means to me. It shows that success is better shared and is a force for good."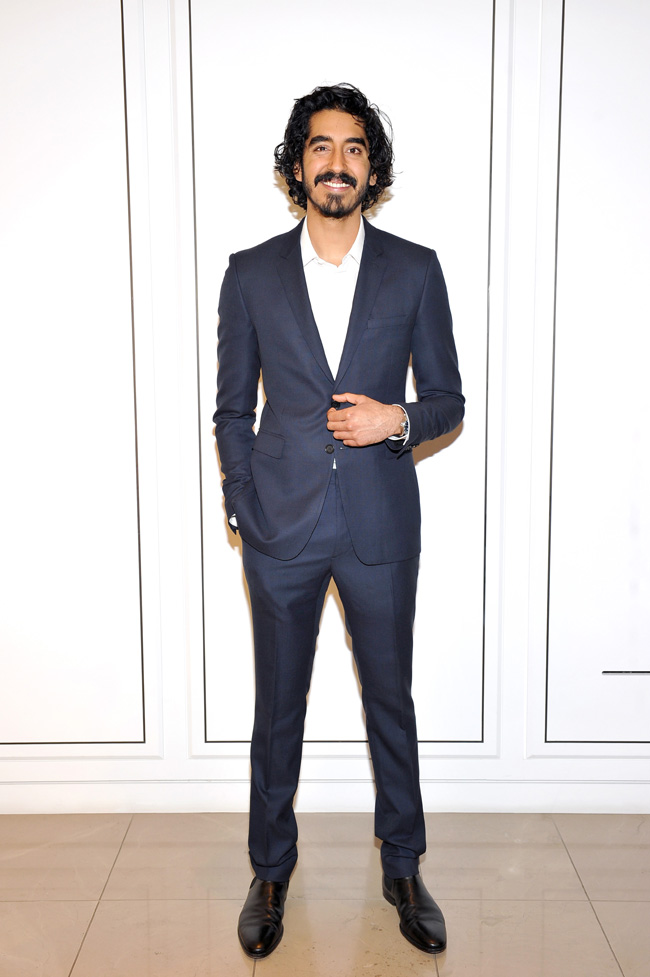 Antoin Breen, Marketing Manager Chivas at Pernod Ricard Gulf, said: "We, at Chivas, believe real success is not measured by wealth alone but by how many lives a person has enriched. Chivas Icons is based on the ideal of encouraging individuals to not only strive for professional success, but to do so in a way that improves the lives of those around them. We are committed to championing this message and endeavour to inspire others to Win The Right Way. We are delighted to recognise Dev for his inspiring contribution."

The inaugural Chivas Icons event in October 2016 recognised several leading local Icons including Dubai restaurateur Silvena Rowe, Dubai based industrialist and founder of Petrochem Yogesh Mehta and Charles Blaschke of Taka Solutions – winner of The Gulf Chivas Venture 2016.

Win The Right Way is a global campaign encouraging individuals to not only strive for professional success but to do so in a way that improves the lives of those around them. It has been supported by Javier Bardem, Chiwetel Ejiofor, Chris Evans, Don Cheaadle and Oscar Isaac, amongst others.

Photos and information: image.net


Hits: 5253 | Leave a comment