Illustrations of TOC principles to make the Theory of Constraints understandable to children
During the International TOCICO Conference in Berlin, Germany, from 15 to 19 July, TOC Fashion Academy Tuscany presented illustrations, inspired by the Theory of Constraints (TOC) principles. They are made in order to be used to explain TOC to children in an amusing way.
The core concept of the Theory of Constraints is that every process has a single constraint and because of that the total process throughput can only be improved when the constraint is improved. A constraint is anything that prevents the system from achieving its goal. TOC seeks to provide precise and sustained focus on improving the current constraint until it no longer limits throughput, at which point the focus moves to the next constraint. The underlying power of TOC flows from its ability to generate a tremendously strong focus towards a single goal and to removing the constraint in order to achieve more of that goal. In fact, Goldratt considers focus to be the essence of TOC.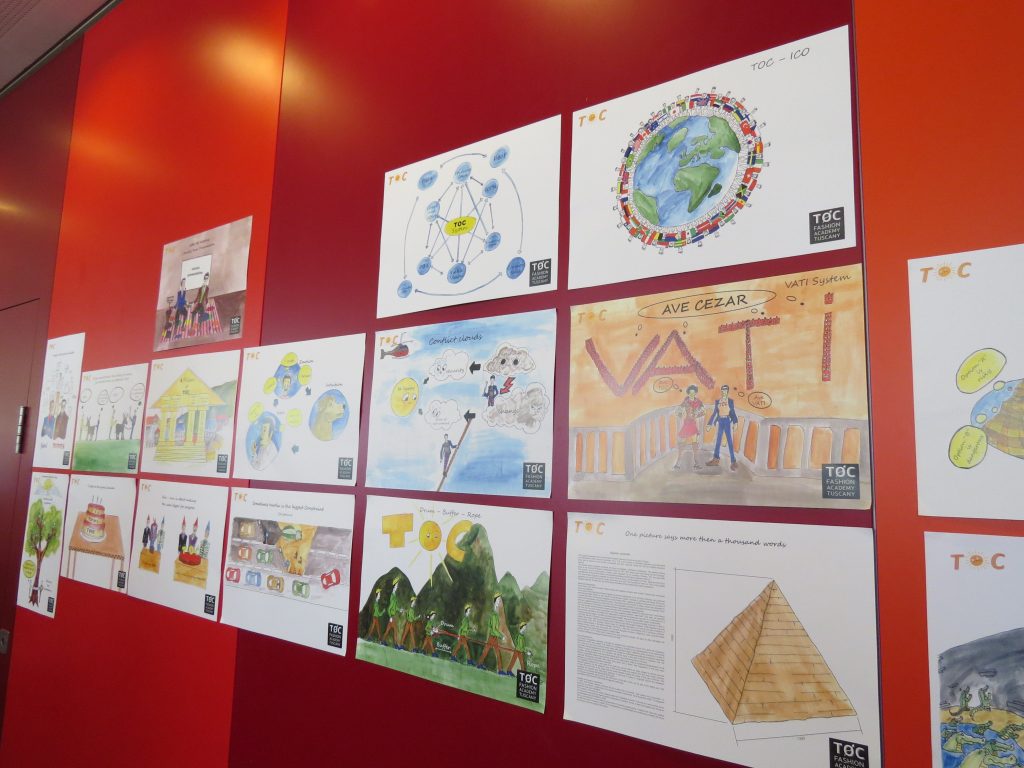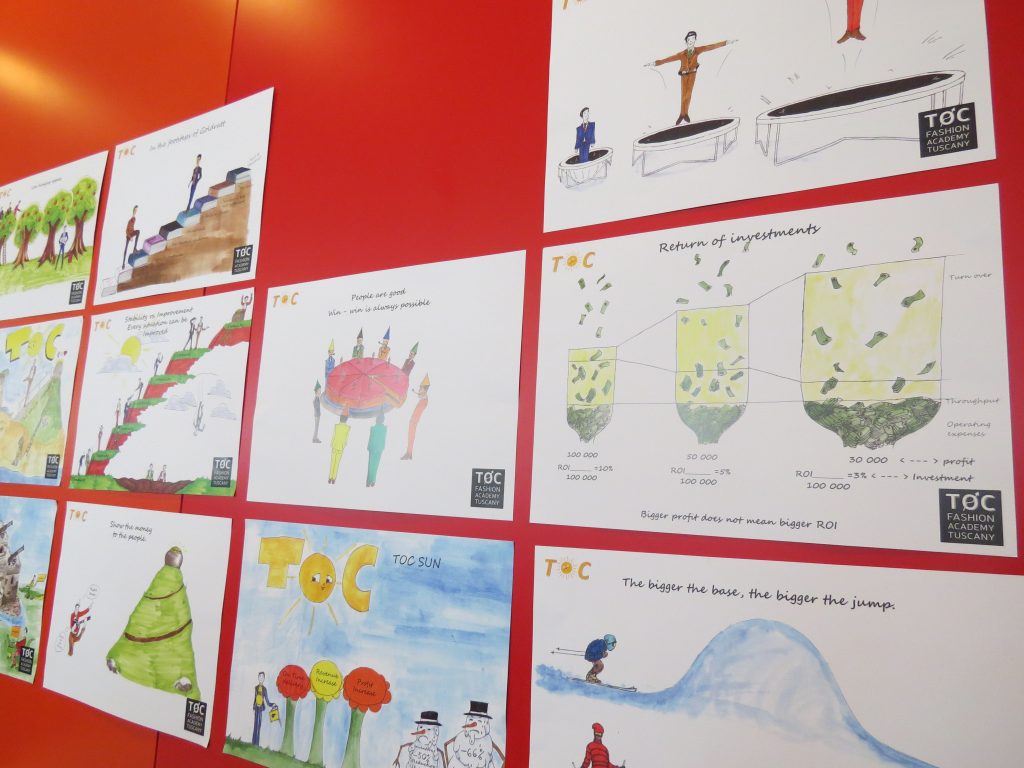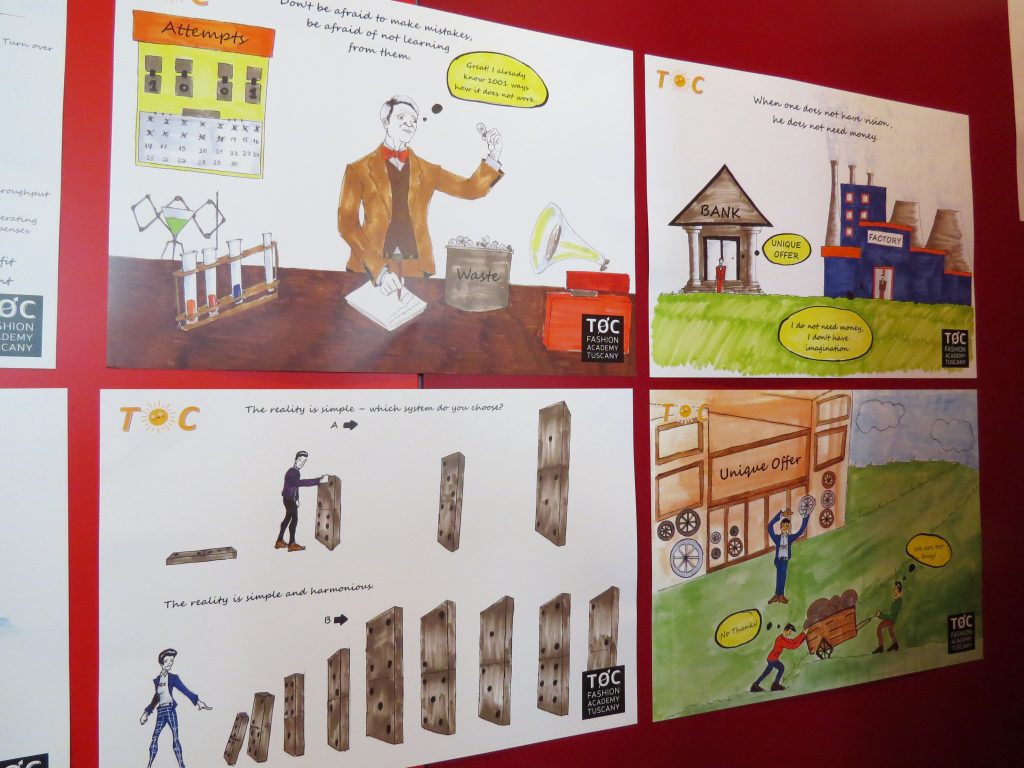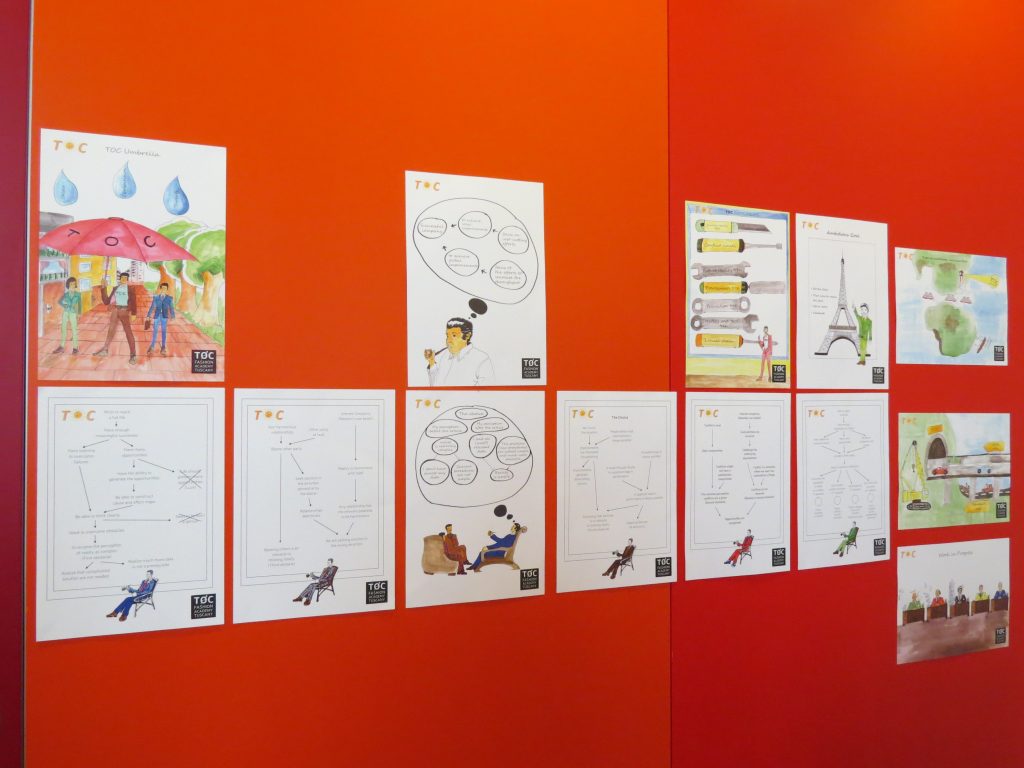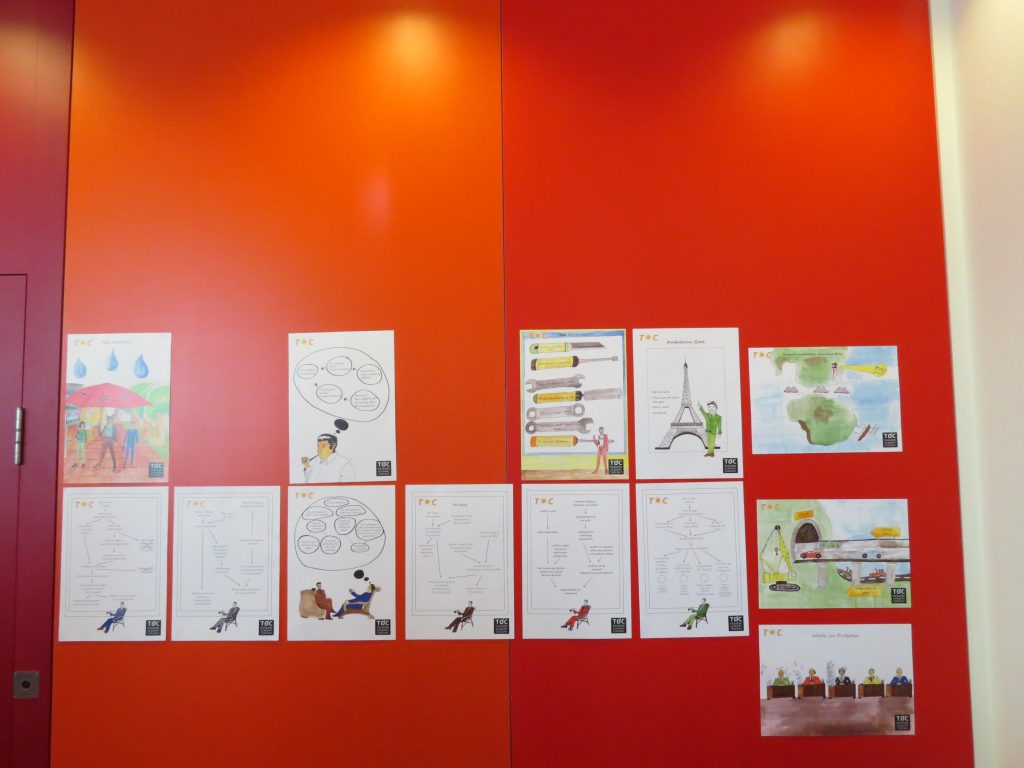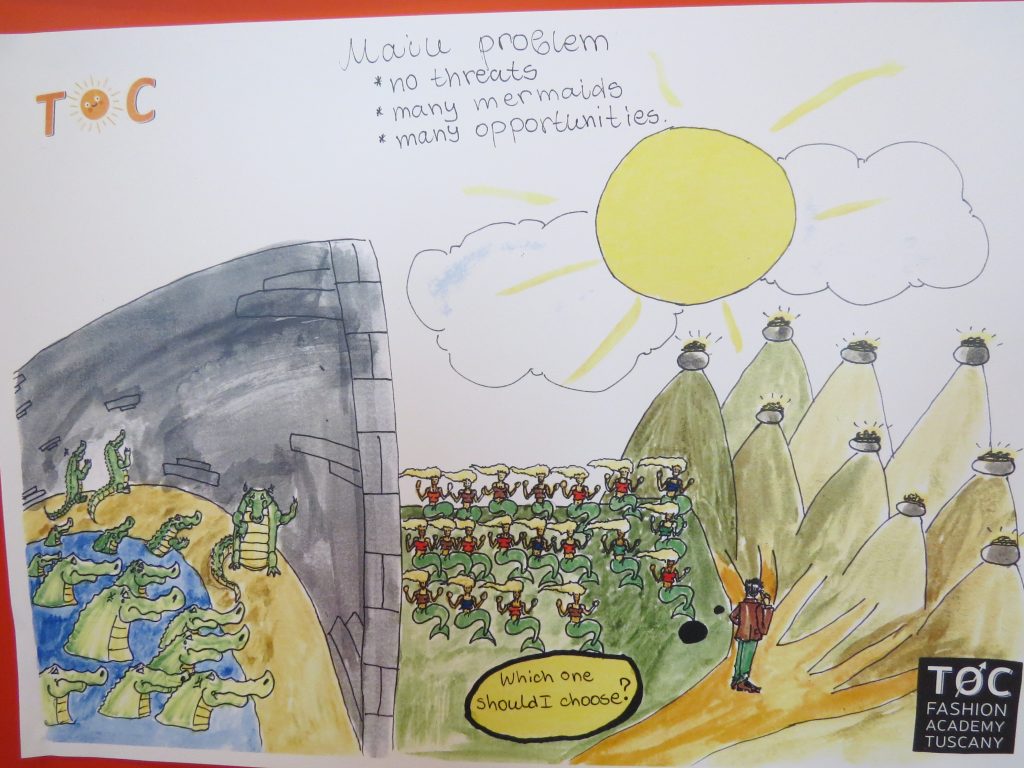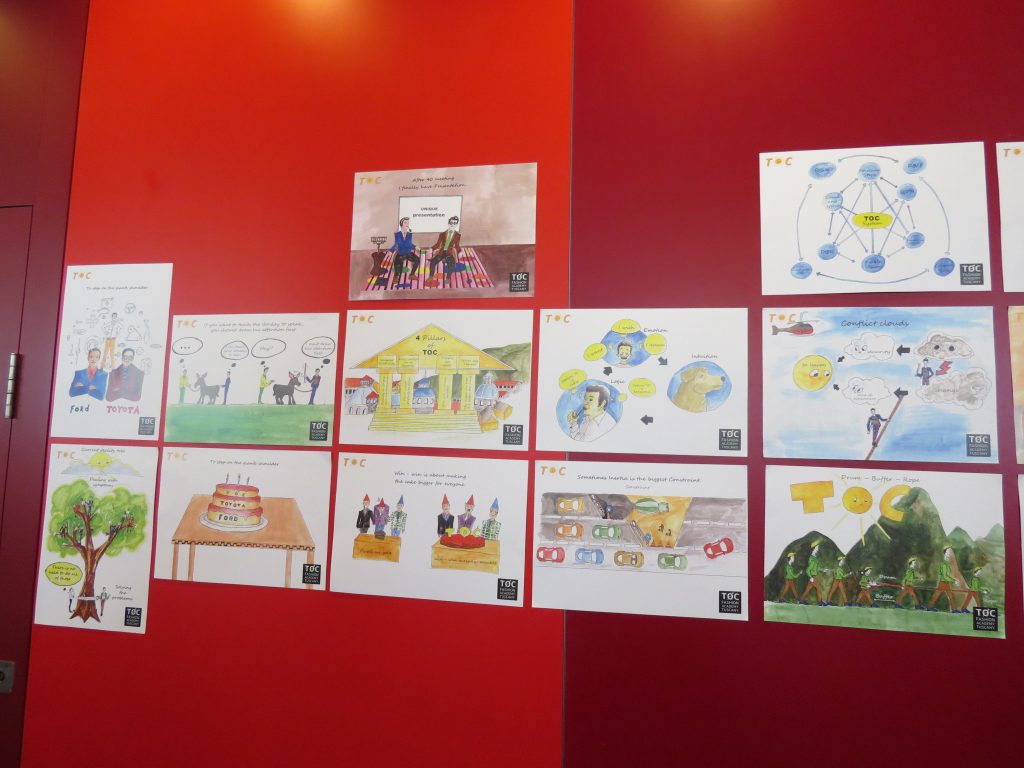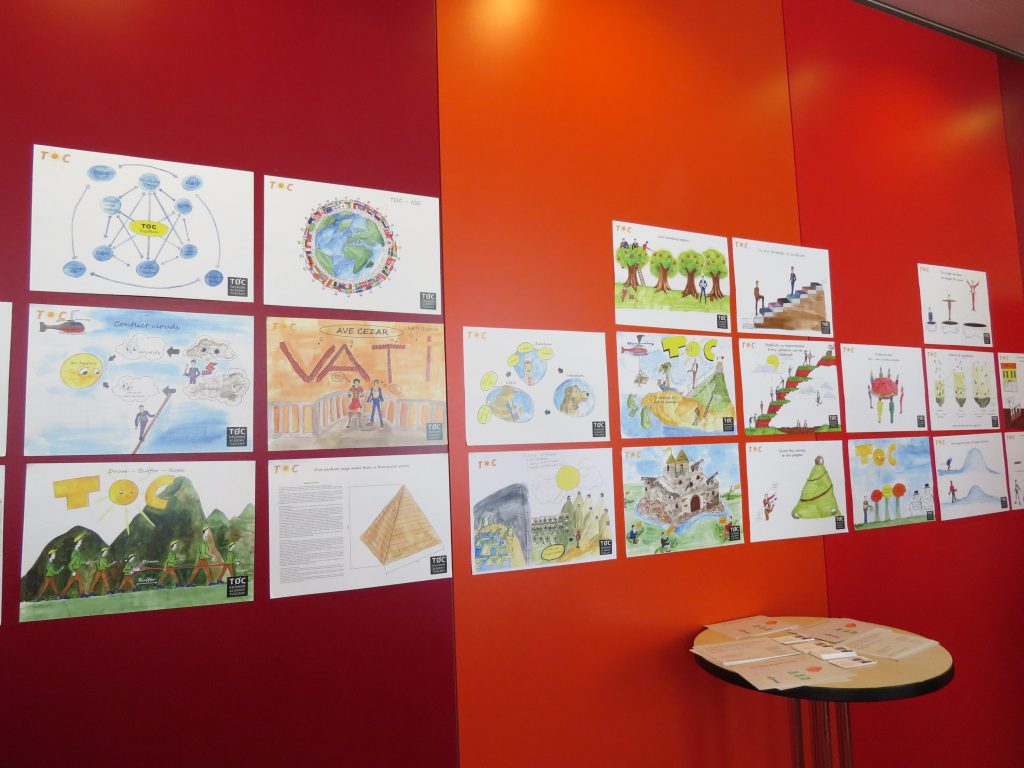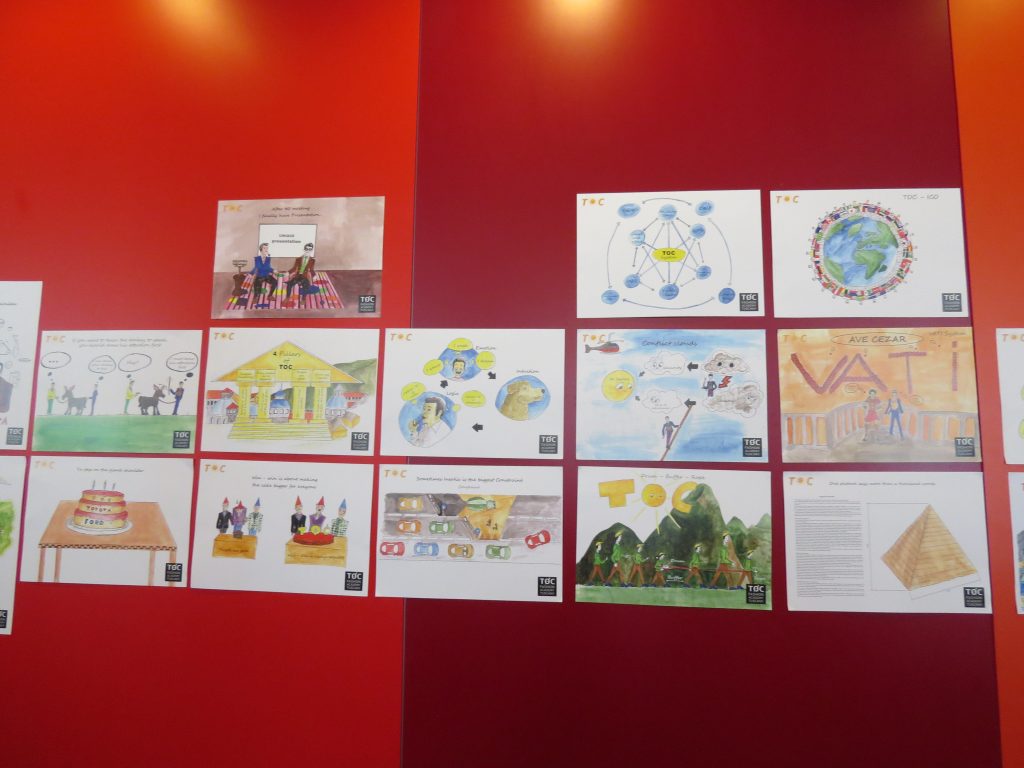 Hits: 4063 | Leave a comment