Premiere Vision announces the launch of its new marketplace in 2018
The world leader in trade fairs for the upstream side of the creative fashion industry, Premiere Vision continues to further its development, and announces the launch of its marketplace in 2018. In an ever more connected and technological world, Premiere Vision is already positioning itself to meet future market developments.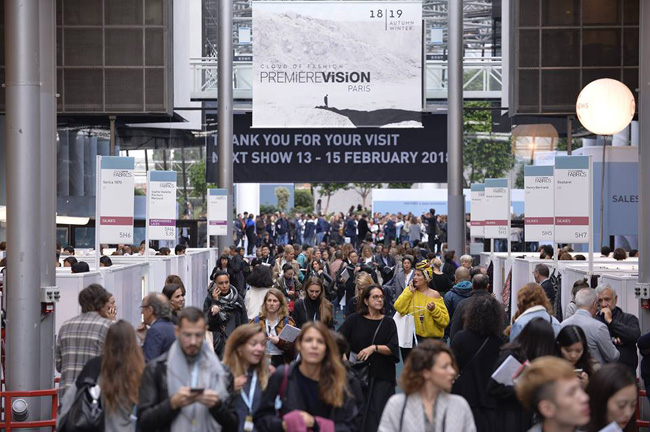 Marketplaces have conquered the B to C markets by integrating e-commerce sites . This technology offers new business opportunities to professional markets as well.
Drawing on its long-standing relationship with the fashion industry, Premiere Vision's marketplace aims to accompany the profound changes in an industry seeking accelerated product renewal, and a shorter time-to-market.
THE PREMIERE VISION MARKETPLACE: AN INNOVATIVE AND TECHNOLOGICAL POSITIONING:
The Premiere Vision marketplace will be simultaneously:
- A B-to-B e-commerce site: which will present a selective catalogue of products from the exhibitors' collections. These product offers may be made private, and permission to consult them managed by the exhibitors themselves. For buyers, access to the marketplace will be free of charge, and require authentication. Initially, the site will be exclusively reserved for sampling requests, similar to the transactions that take place at the shows, but which in this case will extend beyond the actual events themselves.
- An editorial platform based on seasonal fashion trends and product trend information produced by the Group's in-house team.
- A service provider for the fashion industry to facilitate connections between exhibitors and buyers.
- A project of a highly technological nature: to take advantage of the best solutions on the market, this new platform will use MIRAKL technologies, the leading French publisher of marketplaces.
A STRATEGIC INITIATIVE TO CONNECT PLAYERS IN THE CREATIVE FASHION SECTOR
As a true strategic project for the Premiere Vision Group, the marketplace will make it possible to: - support the business development of its exhibitors in international markets, as products put on line will be immediately available worldwide
- connect industry players 365 days a year, beyond the show periods
- adapt to the new accelerated pace of more diversified collections
- accompany evolutions in the fashion sector and the arrival of new generations of buyers and designers who expect connected tools.
CREATION OF A NEW COMPANY: PREMIERE VISION DIGITAL
A wholly-owned subsidiary of the Premiere Vision Group, Premiere Vision Digital was created in order to operate this new initiative, and plans to put together a team of about 15 people in the medium term. With a strong background in e-commerce, business development and creating and managing a marketplace, which she acquired in senior management positions at Price Minister and Rue du Commerce, Gael Seguillon has been named head of the Premiere Vision Digital company.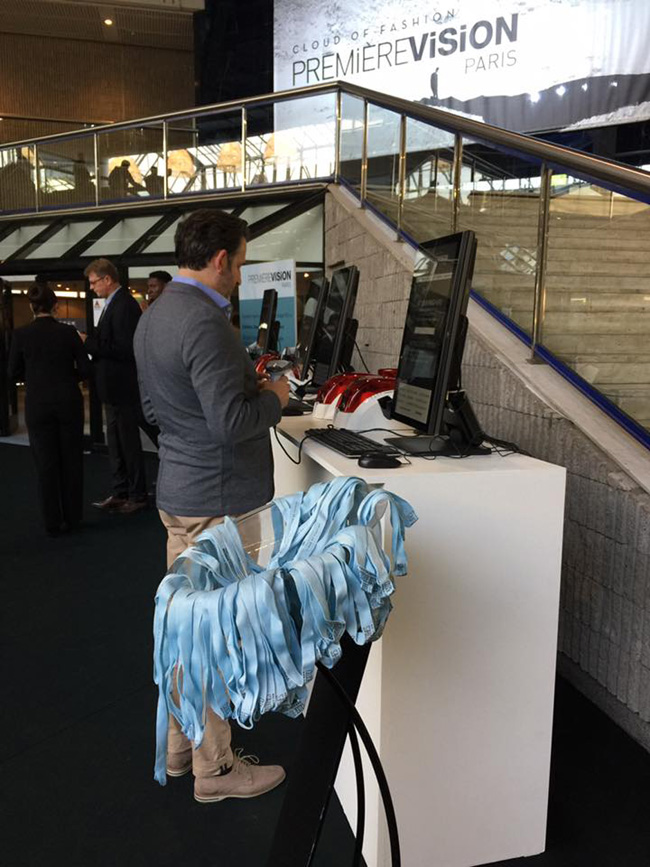 THE GOAL OF THE MARKETPLACE:
1,500 EVENTUAL COMPANIES AND 70,000 PRODUCTS ON-LINE
In the medium term, Premiere Vision's ambition is to bring together within its marketplace:
- 1,500 companies on the platform
- 70,000 products: fabrics, leathers, accessories, denim, yarns, etc. with a rapid renewal of the offer
- A database of 250,000 potential buyers
- News, content and analysis produced on a regular basis.
From the fifteen Lyonnais weavers in the early seventies to the more than 1,950 exhibitors at Premiere Vision Paris today, the strategy of the Premiere Vision group has remained the same: to support the development of the international fashion industry and the market's major evolutions through its services and 22 events per year, to which is added today a unique digital tool. The Premiere Vision marketplace will be launched in the second half of 2018.


Hits: 4735 | Leave a comment