MANGO presents new line of men's fragrances
MANGO announces the international launch of its new line of male fragrances, Fragrance Department, which includes three offerings, each one inspired by a different lifestyle.The three fragrances, and their simple and modern packaging design, are aimed at the fashion-conscious, masculine, contemporary and elegant male.
Fragrance Department no. 1 is a youthful and fresh fragrance with character.With citrus, basil and vetiver base notes and a background of wood and patchouli, it is ideal for everyday wear. Fragrance Department no. 2 is a more intense, elegant and versatile fragrance and is perfect for any occasion. It has base notes of cedar, lemon and sandalwood, as well as iris and lavender. Fragrance Department no. 3 is an oriental and woody fragrance, enriched by notes of bergamot, guaiac wood and fir leaf, which is intense and masculine.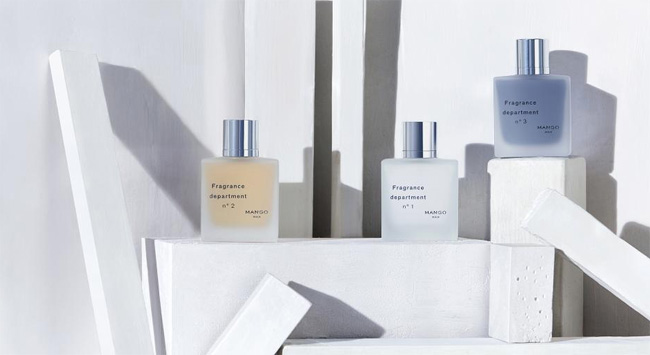 The three versions of Fragrance Department are now on sale worldwide at selected stores in Spain, France, Belgium, Germany, the Netherlands, Portugal and Italy, as well as via the mango.com website.

www.mango.com


Hits: 4722 | Leave a comment