303 TUSCANS award for ethical fashion was given to Dormeuil at Milano Unica
At Milano Unica Dormeuil was one of the brands that received the "303 TUSCANS" award for ethical fashion from TOC Fashion Academy Tuscany. It is awarded to manufacturers of fabrics made from natural materials, following the principles of Ethical fashion and having transparent supply chain.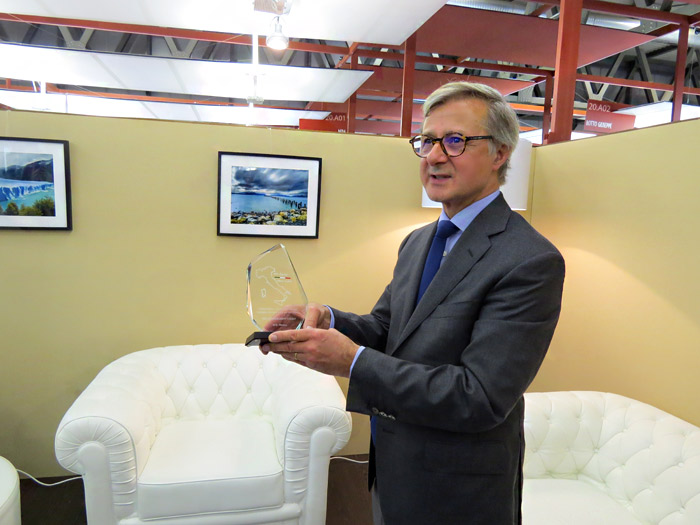 Dominic Dormeuil, President of Dormeuil
Since 1842 Dormeuil has always had a passion for innovation, creativity, performance, quality, authenticity and sustainability. Dormeuil creates fabrics by sourcing the finest raw materials in the world, combined with modern production methods.
Here are the products of the brand for SPRING/SUMMER 2018:
TROPICAL AMADEUS
This plain weave summer fabric, extra-fine and modern, benefits from a specific finish for suits, which will fall perfectly, even unlined.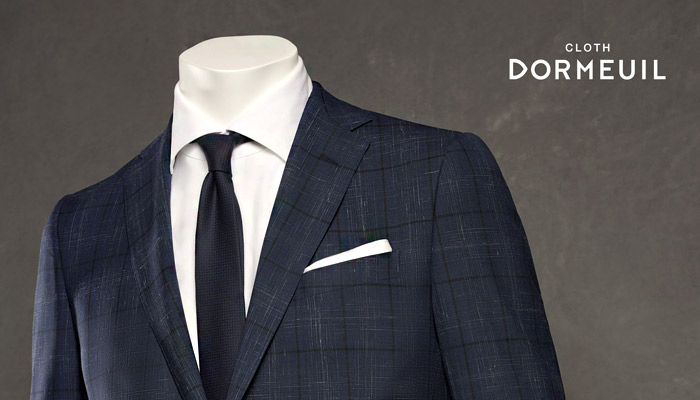 EXEL
The new collection Exel takes comfort and luxury to a new level. Unique manufacturing techniques which exploit the natural elasticity of wool fibre give Exel its super stretch quality.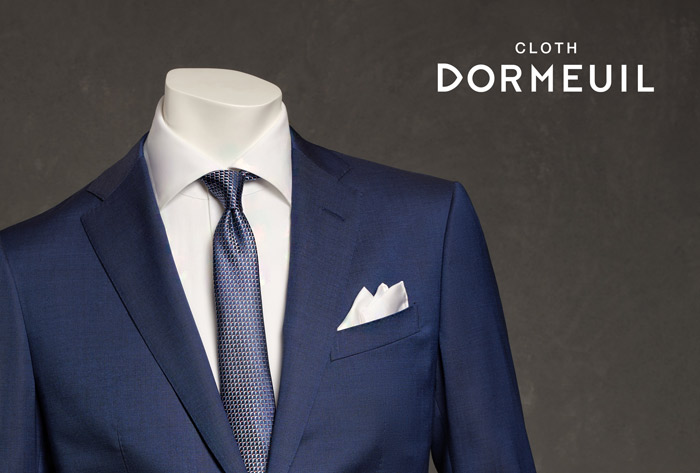 AMBASSADOR
An exceptionnal Super 180's wool fabric, which is the result of the fineness of the 14.5 microns wool fibre and the particular spinning process.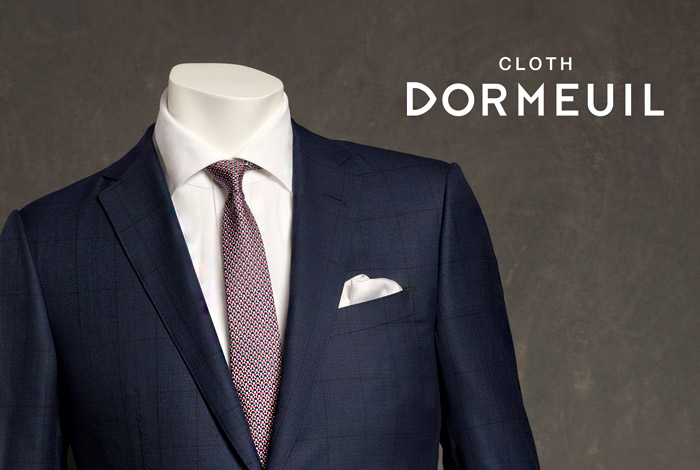 DORSILK
Uses artisanal dye techniques to cleverly mix light and dark, and to achieve the looks on-trend, smoky and indistinct tones, flame effects and nuanced shades.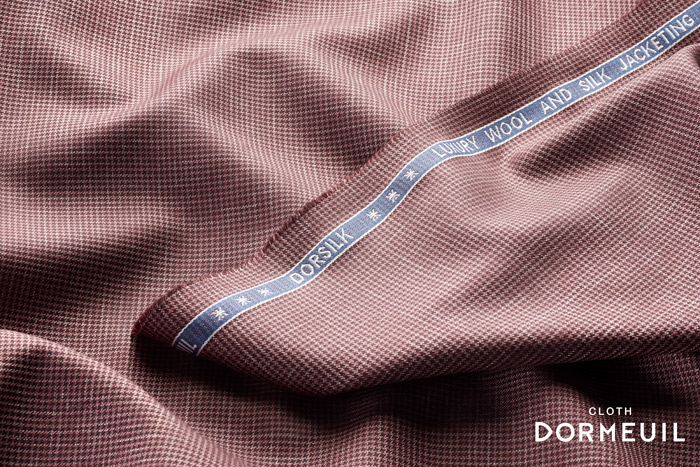 CALYPSO
A mix of wool and linen, which produces a crisp dry handle, ideally designed to enhance comfort for summer jacketings and suitings.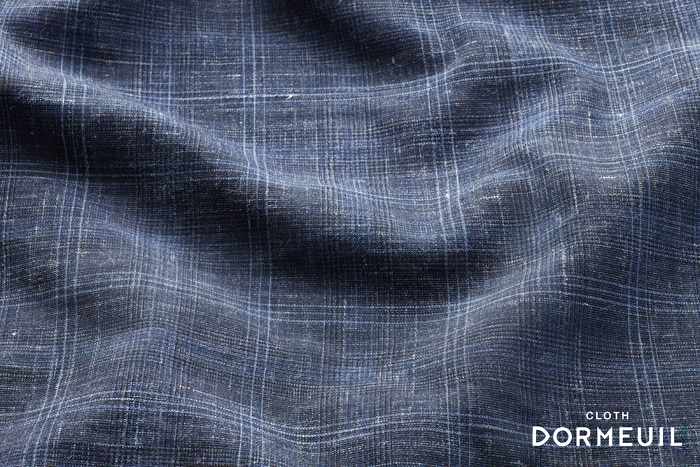 NATURALS
The ideal fabric collection for summertime, which features luxurious linen, wool and silk mixtures.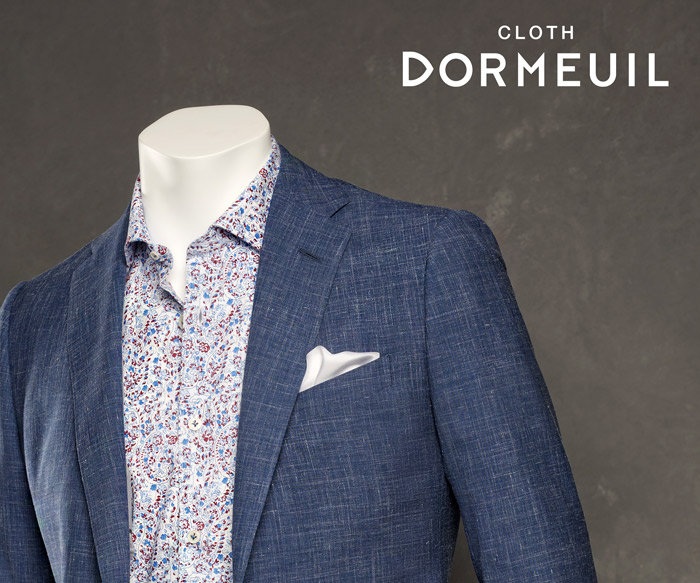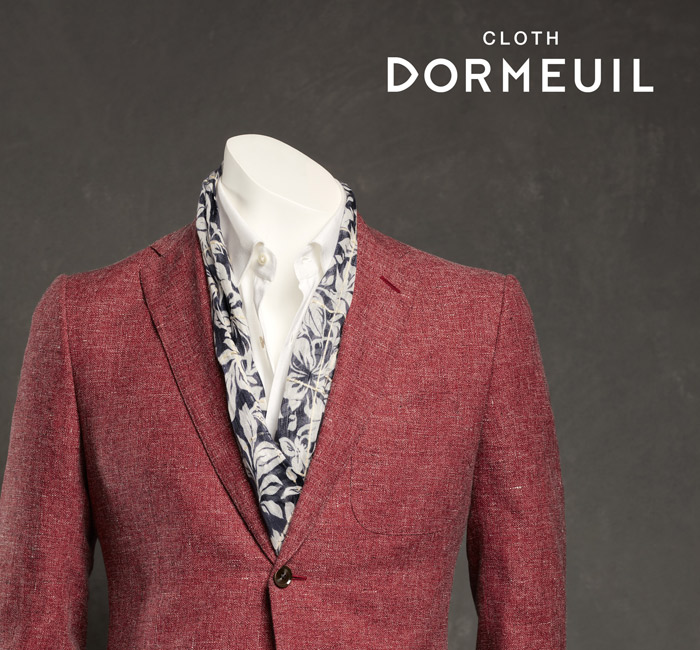 D PHILOSOPHY
Embodiment of the Dormeuil philosophy. The stylish patterns are the result of constant search for new ideas, which reflect nowadays' spirit.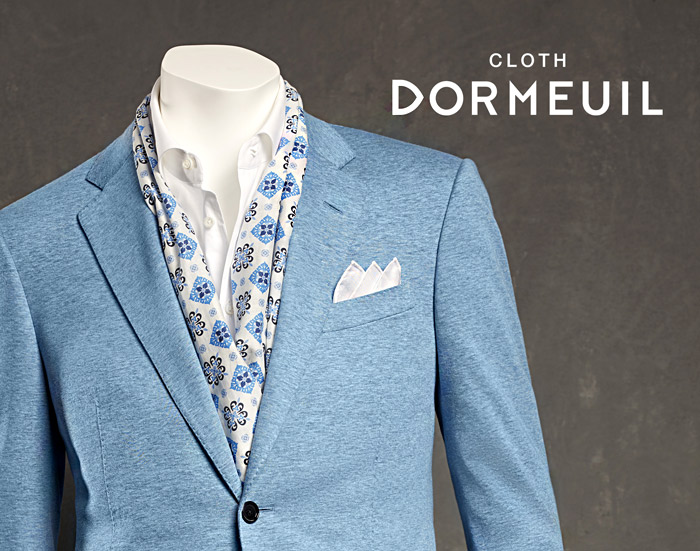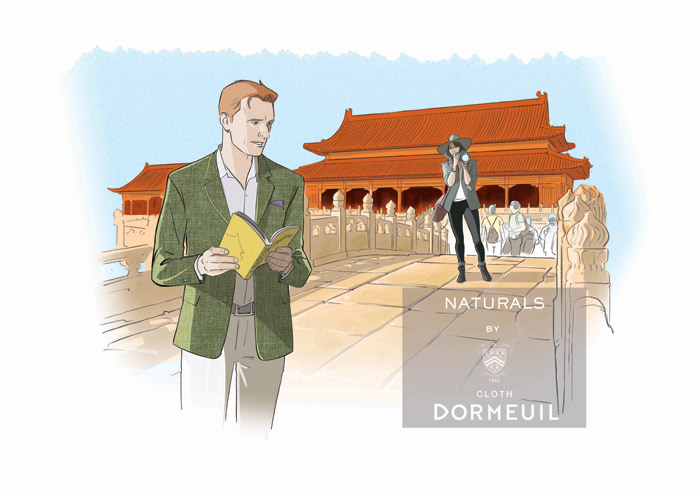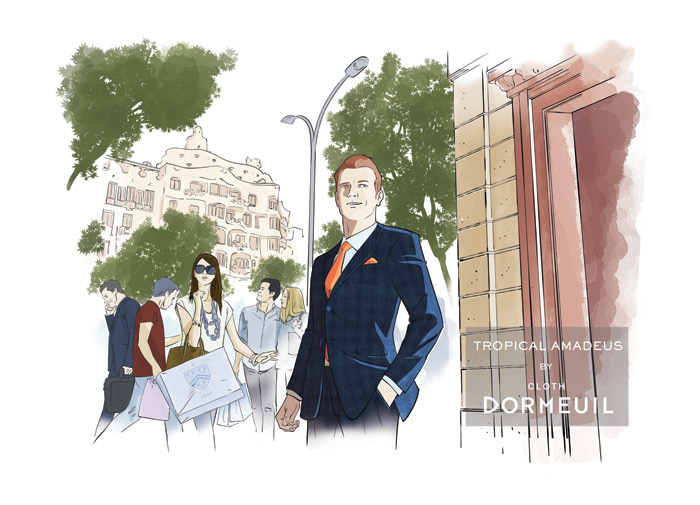 Hits: 8497 | Leave a comment