Sales of Italian textiles are up 1.3% in 2017
Sales (Euro 7.94 billion) and Trade Surplus (Euro 2.3 billion) for Italian textiles are up 1.3% and 0.4%, respectively.
China - with Hong Kong - repeats as buyer N° 1 of Made in Italy fabrics, ahead of Germany.
For the second consecutive year, employment holds steady!
Made-in-Italy textiles (including wool, cotton, linen, silk fabrics and knits) are expected to close 2017 with an overall turnover of Euro 7.94 billion, up by 1.3%, according to estimates by the Confindustria Moda Research Center.
Results reflect a slight uptick in international sales (+0.3%), with exports to non-EU countries up by 1.8% and those within the EU instead down by -1.1%. The greatest contribution to growth was made by the domestic market, mostly involving productions destined for subsequent export.
China, taken together with Hong Kong, has now stably taken over the first position as the number 1 client for Italian textiles, posting an increase of 12% over the first ten months of 2017. Exports to the USA were up (+6.8%), as were those to Spain (+7.7%), while those in the UK and Germany were flat (-0.1% and -0.5%, respectively), and exports to France and Romania fell, by 1.6% and 5.8%, respectively.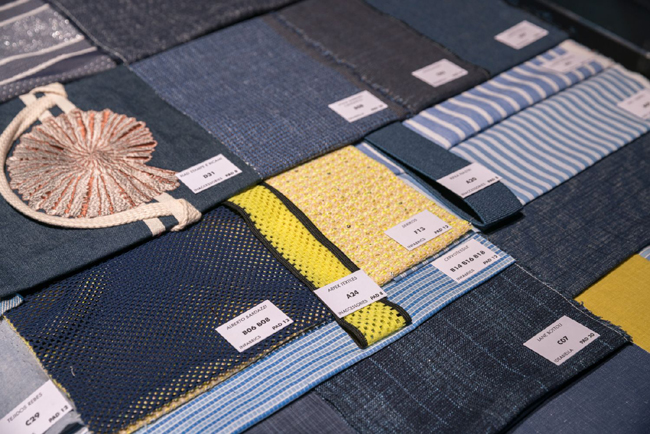 Textile imports remained basically steady in value (+0.2%). China and Turkey, both down, nevertheless combine to account for almost 50% of imports, with market shares of 24.7% and 20.4%, respectively. It should be noted that in the corresponding period of 2010, China made for 39.9% of semi-finished products, while Turkey accounted for 12.4%. Imports from Pakistan and the Czech Republic were both up and, last but not least, so were those from Germany.
However, the overall results do not reflect the highly divergent performances of the individual categories of textiles. In the January-October period, exports of knits were up by +2.4%, after two years of negative results. Over the same time span, exports of combed wool fabrics were up by +5.5%, while worsted wool fabrics posted a downturn of -4.5%. Cotton, which was up after the first two quarters by +1.2%, instead closed out the ten month period with a loss of -0.9%. Linen was also down by -5.3%, and pure silk dropped by -9.2%; silk fabrics of chemical composition were instead up by +5.5%.
As for imports, in the January-October 2017 period, linen fabrics registered an important increase (+19%). Imports of knits grew by +1.3%. Imports were down for both cotton fabrics (-0.3%) and combed wool fabrics (-0.5%). Far more significant decreases were recorded for worsted wool (-8.1%) and pure silk fabrics (-6.8%).
As a result of the abovementioned international trends, the trade surplus for the sector is equal to Euro 2.3 billion, up by +0.4% compared to 2016. It should be kept in mind that the surplus of the textile sector accounts for 25.4% of the trade balance of the overall fashion-textile production chain, although textiles account for only 15% of total sales.
It is also worth noting that, according to a sample survey conducted by the Confindustria Moda Research Center, employment held steady for the second consecutive year.


Hits: 7753 | Leave a comment