How to Use Your Smart Devices for Weight Loss
Your body begins losing lean muscle mass right around your mid-Twenties. Over time, this loss of muscle is replaced by fat. No matter your age, though, you can still effectively lose weight. And if you have a smart device, like a smartphone or smartwatch, you can use these devices as an aid to your weight loss efforts. Let's explore how you can use modern technology to lose weight and live a healthier lifestyle.
The Scio Food Scanner Is Really Smart
Have you ever chowed down on a bowl of delicious ice cream only to wonder how unhealthy it is? Or maybe your current diet includes eating lots of fruit but you're not noticing any difference in your weight. With the help of a food scanner, you can pinpoint how healthy your diet really is and where those extra calories may be coming from. 
Consumer Physics has created a molecular scanner called Scio that allows you to scan the food you're eating. Each scan provides you with instant results relating to the item's ingredients, how many calories it has, and a plethora of other valuable information. Having instant access to this information can help you see where changes need to be made in your diet. You can purchase this product for around $300.
Download the Lifesum App On Your Smartphone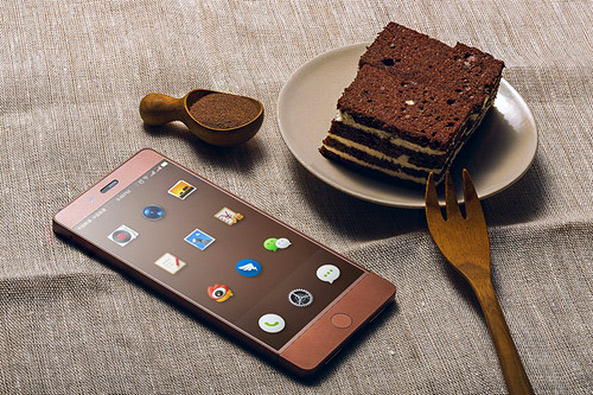 Image via Flickr by Wall Boat
Depending on the smartphone you have, there's a good chance it comes with a built-in app that monitors your lifestyle habits. Many Samsung smartphones, for example, come with the pre-downloaded Samsung Health app, which tracks your sleeping patterns, daily eating habits, and more. 
If you don't want to use a pre-installed app, go to your phone's app store and download the Lifesum app. This app allows you to pick from an assortment of diet plans, including the Keto diet and diets high in protein. Whatever your weight loss goals are, the app has a diet plan that can meet your preferences. 
The free-to-download Lifesum app has a neat scanning feature that enables you to scan barcodes at the grocery, making it easy to count calories and learn about the nutrients you're eating. And by telling the app how much exercise you've been taking part in, it provides tips for changes you need to make in your diet, so you can achieve your weight loss goals. If you want to link Lifesum with third-party apps, you can opt for the paid premium version.
Start Wearing Smart Jewelry
If you want to be more discreet about losing weight, you can always invest in smart jewelry. Much like a smartphone that tracks your physical activity, the Motive smart ring is a piece of jewelry that tracks how many calories you've burned, your sleep patterns, how many steps you take each day, your heart rate, and much more. Even better is that this ring is waterproof. This small weight loss aid will cost you about $200.

Losing weight becomes much simpler when you take advantage of smart devices. From free-to-download apps to wearable jewelry that costs only a few hundred bucks, there are plenty of options to choose from. 


Hits: 11305 | Leave a comment