BMX Dior Homme and Bogarde
Dior Homme and French BMX specialists Bogarde are joining together for a collaboration centred around three bikes, the second of which is available as one of 100 numbered pieces. Taking inspiration from motocross wheel dimensions, this second exclusive, gold-finished creation echoes the design codes of Dior Homme, including details in black and white as well as a bee engraved on the hand grips. Made in France, this bike displays leather details which feature the "Dior" signature, created by Dior in Italy.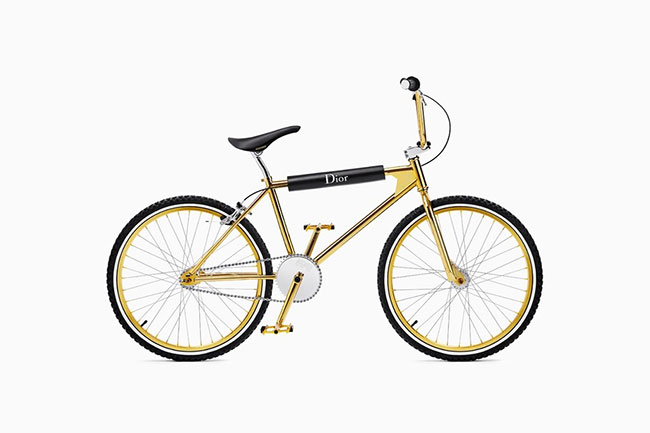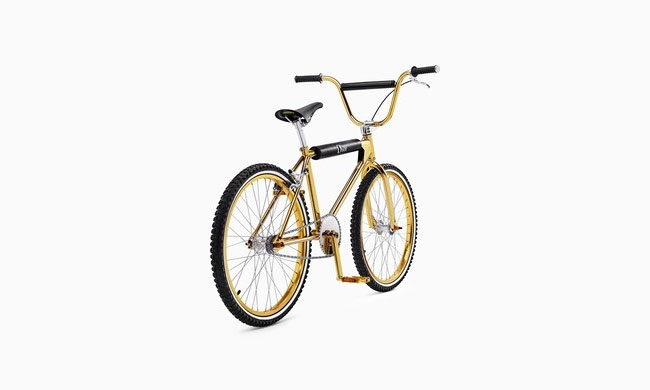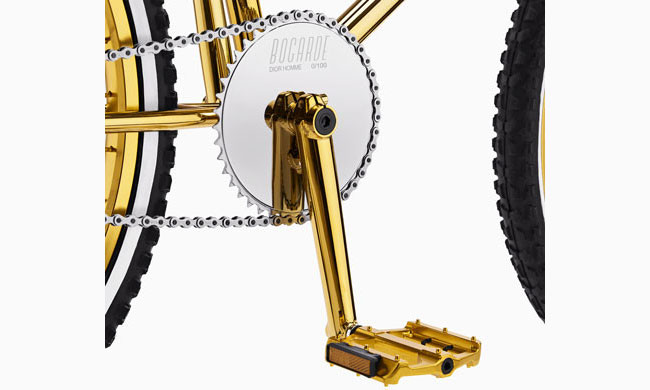 Characteristics:
Frame and fork: 21'' 4130 CrMo, PVD gold finish, engraved gusset Handlebar: 4130 CrMo, PVD rose-gold finish Wheels: 24'' aluminium gold, mirror chrome finish Stem spokes: Engraved logo, mirror chrome finish Saddle: Kashimax Aero black, Dior leather set Pedals made in Japan: 3 piece CrMo, gold PVD finish Crown: 42 aluminium teeth, Logo and serial number engraved Tires: GMD 24 * 1.75 black with white side Freewheel: 1/2'' * 1/8'' * 16T, Dicta Brakes: Dia Compe Aluminium Brake Calliper 883 Q, Dia Compe Tech 4 Aluminium Brake Levers, Front and Rear Dior Metal Handlebars Pedals: Gold anodised aluminium, CrMo 9/16'' axle Weight: 11.9 kg The Bogarde bikes are delivered 90% assembled, the tools are provided.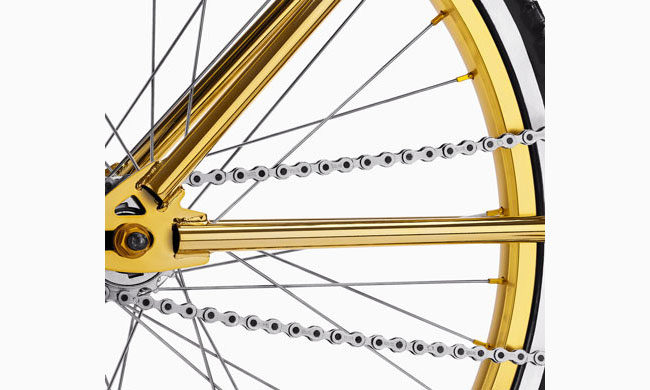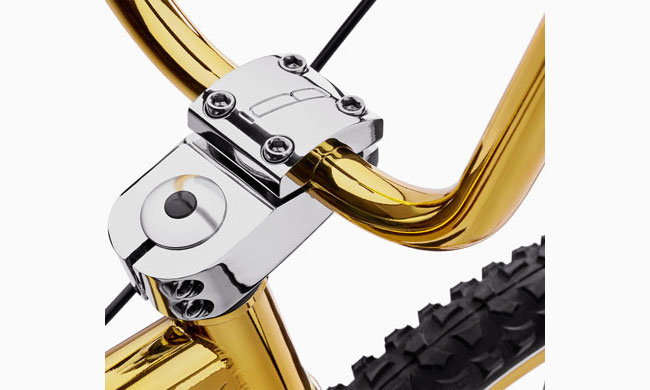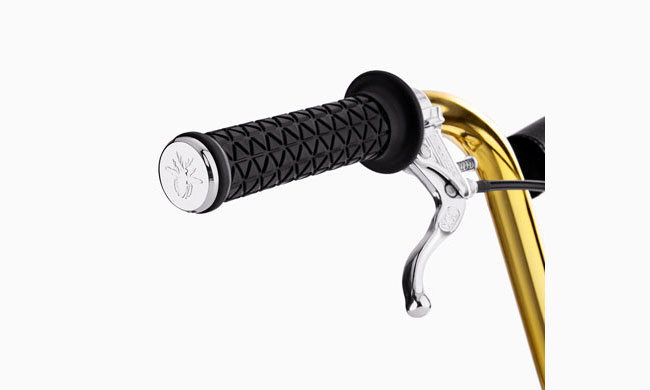 About Bogarde:
BMX bike has reached its peak in 1991. Tuff, easy to handle with a unique look this bike is symbol of freedom for a whole generation. Iconic, it is highly represented in the 80's culture and still strong in our memories. Three years have been necessary for Paris based label Bogarde to develop an 80's inspired BMX. The idea was to create a highly evocative object only manufactured with premium materials in order to rediscover the original BMX spirit. Sleek and streamlined styling combined with crafted and original details create a strong and unique urban riding experience.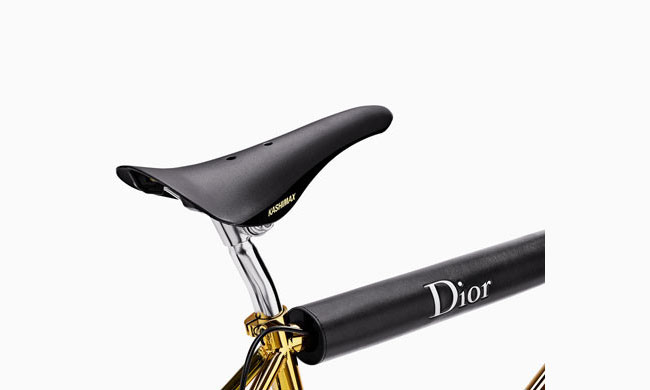 Hits: 11382 | Leave a comment