MSGM celebrates ten years anniversary at Pitti Uomo 96
On the occasion of Pitti Immagine Uomo 96 MSGM, the brand founded in 2009 by Massimo Giorgetti returns to Florence as a Pitti Special Anniversary to celebrate its first ten years. On Thursday 13 June 2019, in a yet-to-be-revealed location, a fashion show will be staged to present the MSGM Spring-Summer 2020 Collection.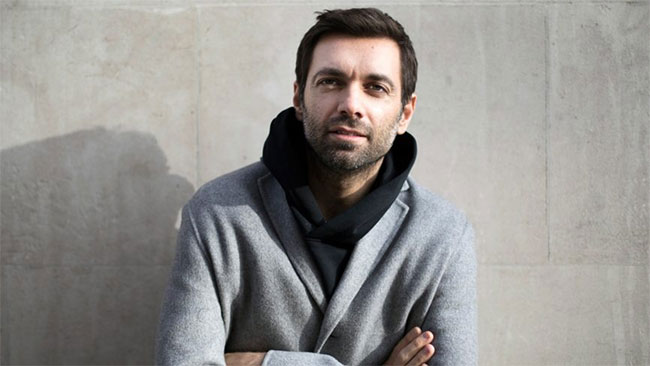 "Six years ago, amid neon lights, skaters and music by Nirvana and The Cardigans, Massimo Giorgetti was one of the first protagonists of Pitti Italics, the program created to promote the new wave of Italian fashion designers who had already achieved international recognition," says Lapo Cianchi, Pitti Immagine director of communications and events.
"We truly enjoyed that happy tale capturing the atmosphere of Romagna locales which have gone on to become a global reference. Now MSGM is celebrating its tenth anniversary and once more we are pleased to open the doors of Pitti Uomo to a brand that in the meantime has established a precise stylistic identity – a mix between the Italian sartorial tradition and rhythms of the new millennium – and has become a solid entrepreneurial entity with plans for further expansion. Welcome back Massimo!"
"I am very happy to be returning to Pitti Uomo with the MSGM Men's Collection that we officially presented in 2013 with an event held in Florence," says Massimo Giorgetti, designer and founder of MSGM.
"It was the first time an international audience was introduced to MSGM and today it is very important for me to once again be the guest of this event and this city with the first of our activities to celebrate 10 years of the brand."
MSGM - Massimo Giorgetti
Massimo Giorgetti was born in Rimini in 1977. Having always been passionate about fashion, contemporary art and Indie music (the groups MGMT and The Strokes inspired the name of the brand, MSGM), he undertook his first foray in the commercial field, then in the stylistic one. His career is heterogeneous and wide-ranging, which allows him to not only have a stylistic vision of the fashion product, but also a commercial and strategic one.
In 2009, in partnership with Paoloni Group, he founded the MSGM brand, a label that immediately became synonymous of great commercial and press success, which has in its DNA a great design tradition, blending with the new millennium's hallmark desire for revolution. In 2010, Massimo Giorgetti was listed as one of the best discoveries in the competition "Who's on Next", sponsored by Vogue Italia.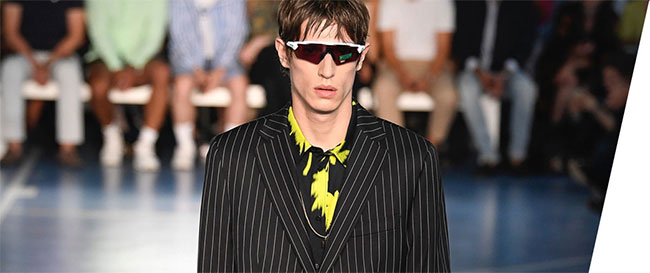 In Milan in 2013, he opened his first MSGM mono-brand boutique, after which London, Tokyo, Hong Kong, Dubai, Singapore, Macau, Beijing, Seoul were to follow throughout the years. In these years he developed collaboration between art and fashion, with artists such as Maurizio Cattelan, Pierpaolo Ferrari, Nico Vascellari, Henry Hussey and the international art magazine Flash Art.

In 2015 he is appointed Creative Director of the brand Emilio Pucci a role that, by mutual agreement with the Pucci maison, he left in April 2017 having decided to return to focus 100% on his brand MSGM that was foreseeing great growth and a strong international development.

In February 2018 the private equity fund STYLE CAPITAL signs an investment agreement to take over a share of MSGM Srl, to support the international business development of the brand. With the new organization, Massimo Giorgetti kept the role of artistic and creative director of the brand. In 2010, Massimo Giorgetti was listed as one of the best discoveries in the competition "Who's on Next", sponsored by Vogue Italia.

In Milan in 2013, he opened his first MSGM mono-brand boutique, after which London, Tokyo, Hong Kong, Dubai, Singapore, Macau, Beijing, Seoul were to follow throughout the years. In these years he developed collaboration between art and fashion, with artists such as Maurizio Cattelan, Pierpaolo Ferrari, Nico Vascellari, Henry Hussey and the international art magazine Flash Art.

In 2015 he is appointed Creative Director of the brand Emilio Pucci a role that, by mutual agreement with the Pucci maison, he left in April 2017 having decided to return to focus 100% on his brand MSGM that was foreseeing great growth and a strong international development. In February 2018 the private equity fund STYLE CAPITAL signs an investment agreement to take over a share of MSGM Srl, to support the international business development of the brand. With the new organization, Massimo Giorgetti kept the role of artistic and creative director of the brand.


Hits: 7907 | Leave a comment