Holde Textil Expo in Bucharest
"We believe it is extremely favorable for textile manufacturers to have the opportunity to adjoin, as closely as possible, the full range of products available on the Chinese market. Thus, they are able to assess the production trends for the autumn of 2019 and obtain the necessary trade contacts to import without having to travel to China or other countries, reducing the purchase time and saving travel cost".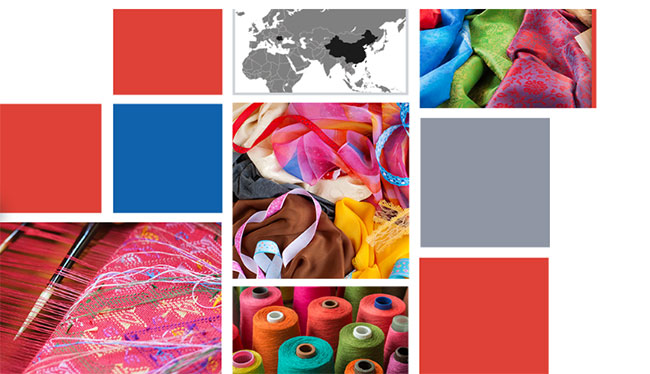 HOLDE TEXTIL EXPO, the first regional exhibition for garments, fabrics and accessories from China and Central and Eastern Europe, is organized at the initiative of the People's Republic of China with the aim of intensifying and expanding China's cooperation with 16 European countries from Central and Eastern Europe (CEE): Albania, Bosnia and Herzegovina, Bulgaria, Croatia, Czech Republic, Estonia, Hungary, Lithuania, Latvia, Macedonia, Montenegro, Poland, Romania, Serbia, Slovakia and Slovenia.
The 16 + 1 initiative was launched in 2012, in Budapest, and aims to develop business relations with the 16 countries in Europe. In particular, it focuses on investment opportunities and cooperation between participating states.
HOLDE TEXTIL EXPO offers the perfect opportunity to develop the most sustainable partnerships in textile industry, connecting China and Central and East European countries.
In Romania, in 2017, there were 8672 textile and garment processing enterprises, with about 220,000 people employed (FEPAIUS statistics).
Romania has become an important textile exporter to Europe and the United States, but Romanian producers frequently encounter obstacles and difficulties due to the lack of materials, clothing accessories and difficulties in purchasing the necessary raw materials, forced to do these purchases through intermediaries, without direct access to manufacturers in countries with a more developed industry in this segment. Participation in HOLDE TEXTIL EXPO offers the opportunity to significantly reduce these costs.
By 2020, Romania's textile production market will grow with over 2%, according to the DG Enterprise and Industry survey figures.

Hits: 8625 | Leave a comment