Summary of the digital Mercedes-Benz Fashion Week Russia Fall/Winter 2020-2021
This year Mercedes-Benz Fashion Week Russia for the first time ever was arranged online, broadcasted also on Be Global Fashion Network at video.bgfashion.net with support from Russian Fashion Council and Fashion Fund. 36 brands presented their new collections, 32 of them in the form of video presentations – RUBAN, RomaUvarovDesign, RED SEPTEMBER, IGOR GULYAEV, /SELFÉTUDE, JULIA DALAKIAN, ELENA SOUPROUN, DIANA ARNO, DOKUCHAEVA, N.LEGENDA, NASTYA NEKRASOVA, MADFRENZY, WHITE CROW, ASOMATAV, ophelica, T3CM, ÓNOMA:, LEATHER LIKE WOOD, SERAYA, REWEARIT, WHO I AM, Novaya, Olya Kosterina, Yana Besfamilnaya, HOUSE OF LEO, Mineral Weather, Valeria SAAD, Vakproject, SL1P, SEMILETOVA, AMPLITUDA, LATARDE, LUTANI, Ceremony, MIETSA, TSUGI.
22 designers presented their Fall/Winter 2020-2021 collections, whereas others introduced mixed collections. Mercedes-Benz Fashion Week Russia caught the fancy of people throughout the world. Video presentations of emerging and established brands were followed by both Russian and foreign bloggers and journalists.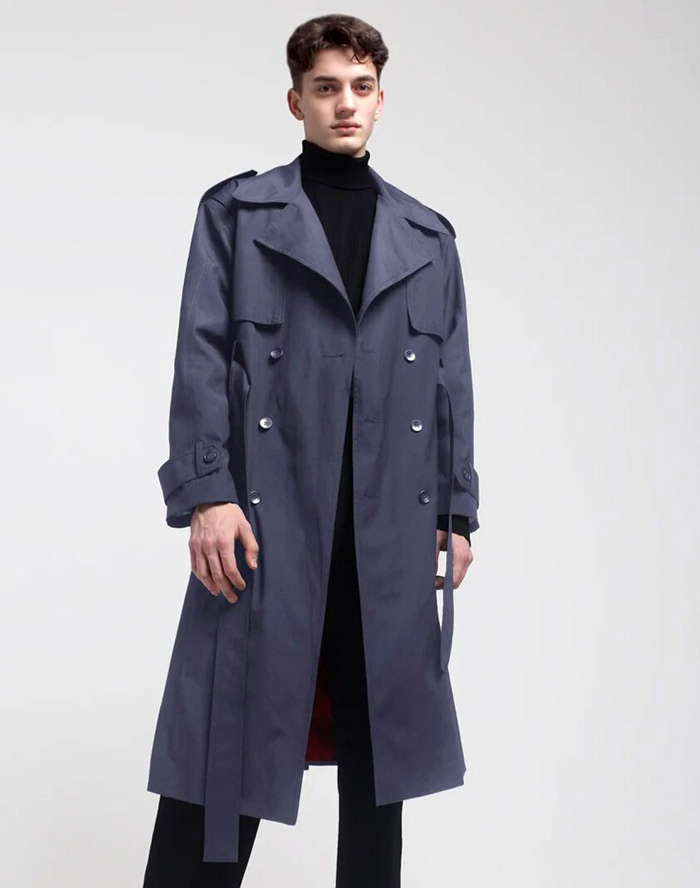 In total, 32 video presentations of 1 to 7 minutes long have been viewed for over 2.5 million minutes in 2 days. Nearly 830 thousand people followed the streams of Mercedes-Benz Fashion Week Russia online at 103 Russian and foreign websites, as well as on the social media: VKontakte, Facebook, and TikTok. #CтильнаДому (in English #StyleatHome), the collaborative hashtag by TikTok and MBFW Russia, has been viewed 39.9 million times by now. The organizers decided to arrange an additional set of digital events, specially focusing on VR- and AR-based technologies. The details and the dates will be announced any time soon.
  
"The key task of the Fashion Week is to promote new collections. However, the digital Fashion Week has one more function – to support fashion houses that haven't ceased their operations. The fashion industry is enormous, comprising gifted people, jobs, and last, but not least, emotions, which we should share now. While others are out of action, we are going to move on, developing and enhancing innovative formats that have always been present at Mercedes-Benz Fashion Week Russia," commented Alexander Shumsky, President of Russian Fashion Council.

"Mercedes-Benz Fashion Week Russia streaming gave the chance to designers to be seen by the industry in a difficult historical moment. We need to change the way to see things, fashion weeks are important, we just need to think and organize catwalks in a diverse way," said Sara Sozzani Maino, Deputy Editor-in-Chief at Vogue Italy, Head of Vogue Talents, International Brand Ambassador at Camera Nazionale della Moda Italiana.

Aliona Pole, virtual model and blogger, shared her impressions about the Fashion Week, "What do I think about online shows? Oh, to start with, this has been the first time that I've been fitting inJ I guess, we are witnessing global virtualization of things, and that's great. I hope several hundreds of viewers will agree with me: the Fashion Week might have never been available to such a wide audience. I think that's cyber-great! Spectacular visual essays made by so many designers look quite convincing today. I will follow the online format development in the fashion industry with my video card aflutter." 

Live streams could have been followed from anywhere in the world at AIZEL.RU и MEGOGO and partner sites as Be Global Fashion Network.

Brands' video presentations and lookbooks at the link below: https://yadi.sk/d/jRTkqLj53VaGGw


Hits: 10030 | Leave a comment