10 Million Views of Global Talents Digital in Social Media
Global Talents Digital took place online on June 10 to 11. In the first edition of the international hybrid fashion project designers presented their new digital and real collections, demonstrated by virtual and human models. Global Talents Digital reached over 1,5 million views in social media in just via Facebook, Instagram and VK (Russian-origin social network).
The show included 50 designers from 20 countries, 8 virtual shows and 38 collections. 8 digital artists and 6 digital models joined Global Talents Digital, the off-season online project by Russian Fashion Council powered by Mercedes-Benz Fashion Week Russia. The event was broadcasted life on Be Global fashion Network as well.
 In VK, Facebook and Instagram alone publications and streams from Global Talents Digital were viewed 2.5 mln times, with most of the views registered in the Russian VK social media. Streamed video presentations were watched throughout the world at 100 Russian and foreign websites, including online venues of popular Paris, Milan, and Berlin based concept stores and showrooms.
Virtual shows utilized interaction functions: thus, during live streams, viewers could use QR codes to explore the looks in more detail in Augmented Reality (AR). A development team from ЯZAT together with graphic designers Bayyat Akerov, Viktoria Kobelkova and The Digital Mary made digital versions of collections created by the participating designers. All the designer video presentations with AR are also available at the YouTube channel of Mercedes-Benz Fashion Week Russia.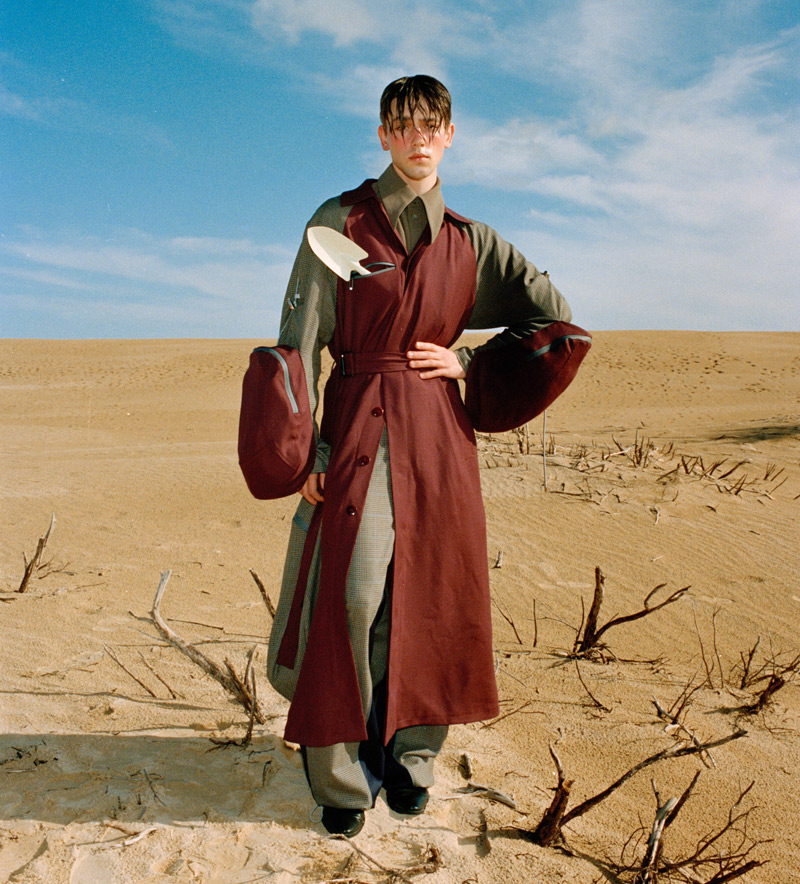 Model of Jake Liu Australia
#перезагружаюмоду (in english #rewiringfashion), a collaborative hashtag by TikTok and Global Talents Digital got almost 20 mln views. Most of the Global Talents Digital participants follow the sustainable fashion principles, and the challenge in TikTok was to bring the audience's attention toward the overconsumption issue and the changes taking place in fashion, including the technology-based ones. #rewiringfashion was participated by popular designers and TikTok bloggers – Alena Akhmadullina, Bella Potemkina, Linus Leonardsson,  Lisa Tyan, Alina Charova, Karina Sherer, Kenanovskaya, Korolera Lera, Lara Zharkova, and Andy Lee, Nataly Osmann, and Karina Nigay. Regina Turbina and Bayyat Akerov, digital clothing designers, told about making and using digital clothes at their workshops in TikTok.
"One of the key advantages of online events is the opportunity to give chance to the emerging designers from across the globe to come out of the major brands' shadow, present themselves both locally and globally. Global Talents Digital was streamed in 20 countries, and caught buzz everywhere. We've flared things up with Augmented Reality, digital clothing, and virtual models, and all of that made the event particularly attractive for the online audience," said Alexander Shumsky, President of Russian Fashion Council and Mercedes-Benz Fashion Week Russia.
"Russian Fashion Council is already accepting entries from designers for the next Global Talents Digital, which is to take place on August-September and be totally dedicated to sustainable fashion against the rapidly transforming industry background. This will be a story about conscious consumption, advanced materials, recycling, and slow fashion. All of those rocketed back to the top of the trends because of the pandemics," he added.
 Global Talents Digital participants shared their impressions about working in this online hybrid event.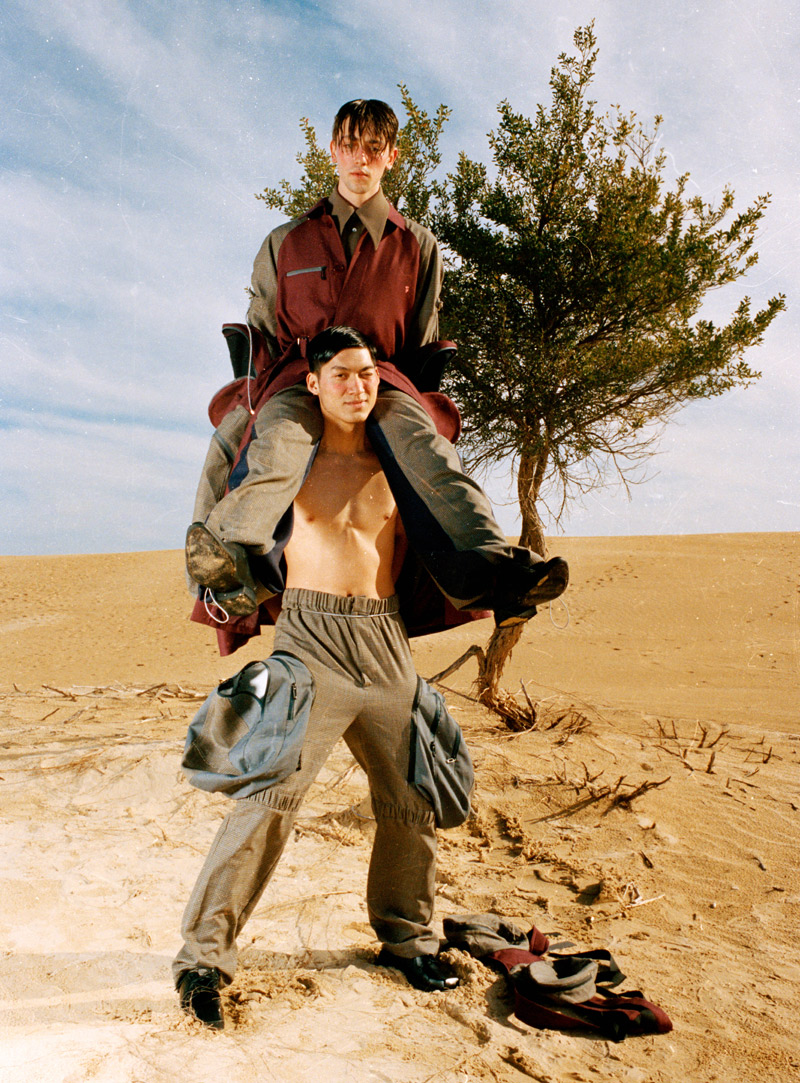 Models of Jake Liu Australia
 "Working with Annaiss Yucra was an amazing experience. Digital is the future of fashion industry, and designers will use more and more virtual models, who will be able to make collections of their own, too. Digital clothing is the next big thing in fashion.  Your model can be on the Moon and then walk under the sea. We saw how 3D changed the movie industry and I believe it will change the fashion industry, too," Ivaany (France), virtual influencer.
 "I hope this will start a new trend in the fashion industry, similar to how it already started with art, where it will become more okay to explore new technologies to explore events. There is so much more with AR and 3D scanning and I would love to see more brave companies exploring it," Timo Helgert (Germany), digital artist.
 "In my view, development of digital clothing will become a more and more important part of the fashion industry. In terms of sustainability, it is an incredibly interesting alternative to sampling physical garments as you save both time and resources. I'm not sure if virtual clothing will have its own part in our everyday lives in the foreseeable future, but I can really see it joining as a serious sustainable and creative addition to the current industry," Linus Leonardsson, LINUS LEONARDSSON (UK) brand's designer.
 "Time takes its toll from the fashion industry, and I believe, an online fashion week is a good way to act in the light of things. Today, when the coronavirus situation has gingered up global digitalization, such events in general and in the virtual clothing segment will keep gaining popularity. However, I'm sure that direct contact with offline fashion will be recovered soon, too, as nothing can replace the emotions experienced at "tactile" communication between the brand and the audience," Igor Chapurin, CHAPURIN brand's designer.
 "I would like in the future to make more collaborations this way for shows with artists from around the world. I think the cultural diversity makes an amazing merge for having the best artistic piece. Working with Alexey on the Infinite Scroll, show me how different artists can express their talent and personality in a unique artistic piece. I would like someday to visit and participate in a real fashion show. Digital shows are also a way to design new garments that can't exist in this real world!" Serah Reikka (France), virtual influencer.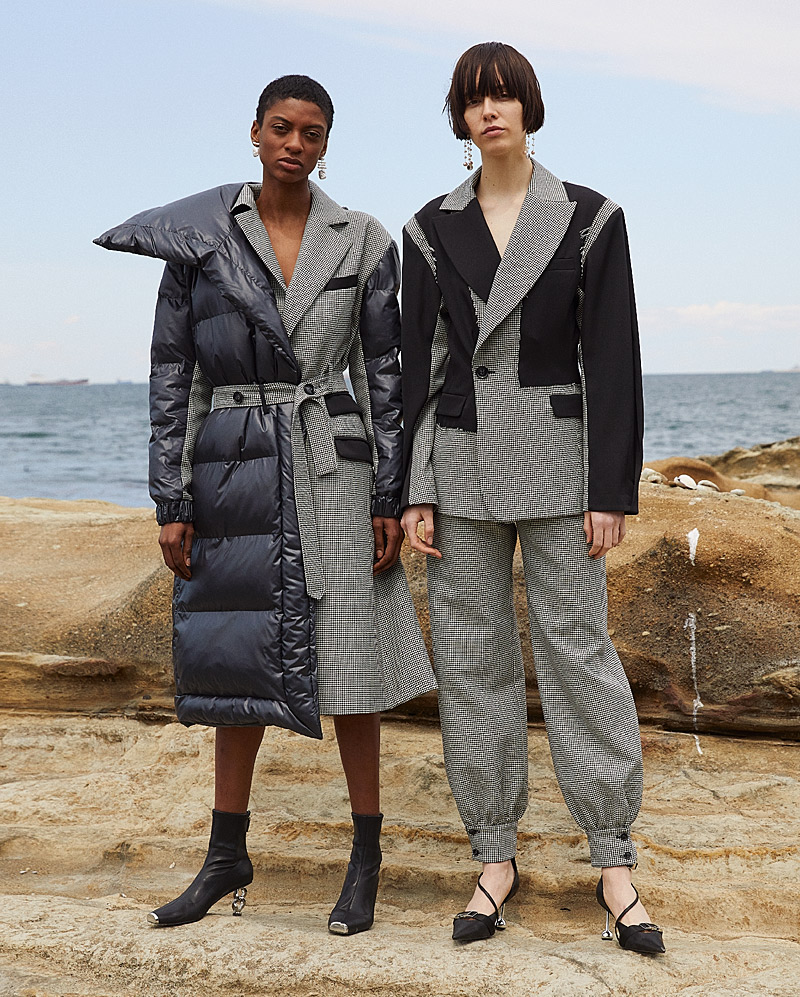 Models of Viviano Japan
 Global Talents Digital showed a collaboration by Be.Li.Ve. and Australian digital models Candice Klubb and Bambi from the Klubb Visuals Agency. A virtual model from South Africa Kim Zulu showcased her first personal digital collection.
Another highlight of the project were digital pictures delivered by 8 artists. Antoni Tudisco (Germany) presented a modern babushka outfit from the future. The message of Marc Tudisco's (Germany) work was "No matter what awaits us in the future. Stay together!" Timo Helgert (Germany) meditated over Moscow and other large cities during the lockdown in his Return Of Nature. Alexey Severin, a Russian-Italian artist, created his Infinite Scroll in collaboration with a French virtual model Serah Reikka. Sub Sensus (Russia), known for his graphics in Travis Scott's video, created a picture called Peak, whereas Fernand Clarke (Russia) presented his Sudarinya_render.
 Fashion illustrator VEL LY together with digital artist Egor Golopolosov unveiled their digital works made in collaboration with RTX Studio. The artists appreciated the might and power of NVIDIA-based graphics, enabling them to work so much faster, no matter how complicated the task is.
Aliona Pole, a popular Russian virtual model and influencer, presented her digital collection made in collaboration with AliExpress. Every digital outfit from the limited collection ROONO is now available for order at AliExpress.
Shows and presentations of the Moscow-based Global Talents Digital were covered globally. Vogue.ru website posted not only lookbooks of the real designer collections, but also the totally digital one by Regina Turbina (ophelica) in its collections section. "Global Talents Digital is the world's first large-scale online hybrid fashion project, combining real designer clothes with the digital ones," wrote Elle China. "In fact, Moscow remains in focus even while the event hasn't been held there physically," Vogue Italy stated. US Forbes told the audience about twelve most popular virtual models, four of them having participated in Global Talents Digital.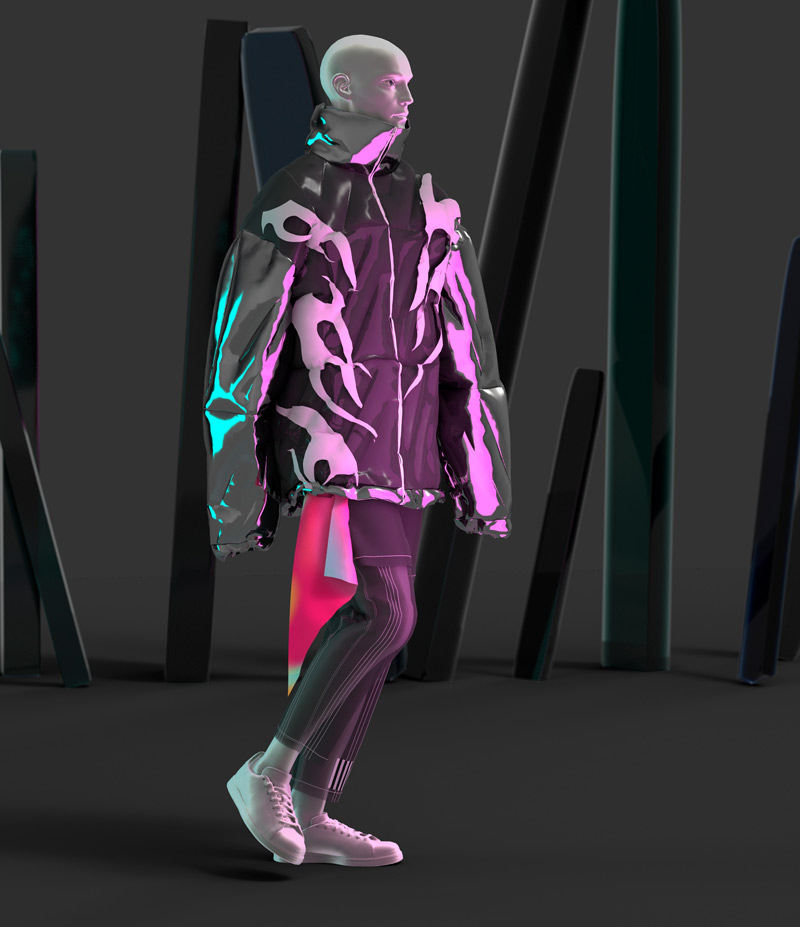 Model of Ophelica

Global Talents Digital were participated by Russian and foreign designers – CHAPURIN, VARVARA ZENINA, into|into, Not for sale, duet.by.me, SAMSHIT, AMARIN jewelry, OLA OLA, BEINUNISON, DANIIL KOSTYSHIN, RABBITHOLE, BAYARTAEV, ophelica, GIDROPLAN, ALKHANASHVILI, Be.Li.Ve. (Russia / France), Sushchenko (Russia / Iceland), CHAIN, VANESA KRONGOLD (Argentina), JAKE LIU (Australia), Florentina Leitner (Austria / Belgium), FEMME DE MARS (Belgium), Juan de La Paz (Bolivia), GUIDO VERA (Chile), TOMMAZO Studio (Cyprus), Svoboda Ravenstvo Bratstvo (France), NS GAIA (India), VIVIANO (Japan), ANNAISS YUCRA (Peru), 13/7 (Poland), Också (Spain), AFTER WORK STUDIO, RAHEL GUIRAGOSSIAN (Switzerland), Anciela, LINUS LEONARDSSON (UK), Shell (USA).

MEGOGO media service that streamed the online event also noticed its great success. Recorded streams will be available for a long time in case the users feel like revising them at their convenience. Video presentations were also streamed at the media platform moscowwithyou.ru.

Musical background at Global Talents Digital was arranged by DJ GROOVE.


Hits: 8212 | Leave a comment