First international competition called Imagining Sustainable Fashion Award
At the beginning of October 2020, Connecting Cultures and C.L.A.S.S. launched the first international competition on sustainable fashion communication which invites stylists, photographers, designers, illustrators, artists and creatives to rethink on how to communicate the values ​​of ethical and sustainable fashion system to new generations.
It is a very good idea, since many people still don't realize how unethical fast fashion companies are ruining the fashion industry. And it is us, the consumers, who can stop that. But the messages to the consumers need to be communicated correctly. That's why Connecting Cultures invites professionals in the creative industry to submit their out of the box solutions to communicate responsible and ethical fashion values and the importance of transparency and traceability.
In creating proposals, candidates are free to explore not only more traditional media (e.g. editorial projects, fashion events, advertising, etc.) but also mix and match new digital and phygital paths, from social media to gaming, virtual immersive experiences, and more. All proposals must be sent to info@connectingcultures.info by midnight on January 12, 2021. A winning project will then be selected for the Award which includes a €3.000 prize.
The winning projects will be selected by a very high-profile jury that includes artists, fashion professionals and marketing experts, all leading voices in the sector:
Anna Detheridge, Founder and President, Connecting Cultures
Giusy Bettoni, CEO and Founder, C.L.A.S.S.
Rita Airaghi, Director, Gianfranco Ferré Foundation
Paola Arosio, Head of New Brands & Sustainability Projects, Camera Nazionale della Moda Italiana (The National Chamber for Italian Fashion)
Jeanine Ballone, Managing Director, Fashion 4 Development
Evie Evangelou, Founder and President, Fashion 4 Development
Chiara Luisi, Sustainability Projects Coordinator, Camera Nazionale della Moda Italiana (The National Chamber for Italian Fashion)
Sara Kozlowski, Director of Education and Sustainable Strategies, Council of Fashion Designers of America
Dio Kurazawa, Founding Partner, The Bear Scouts
Renata Molho, journalist, former editor-in-chief of L'Uomo Vogue and editor-at-large of L'Uomo Vogue, Vogue Italia, Casa Vogue
Lucy Orta, Chair, Art & the Environment, University of the Arts London
Stefania Ricci, Director, Museo Salvatore Ferragamo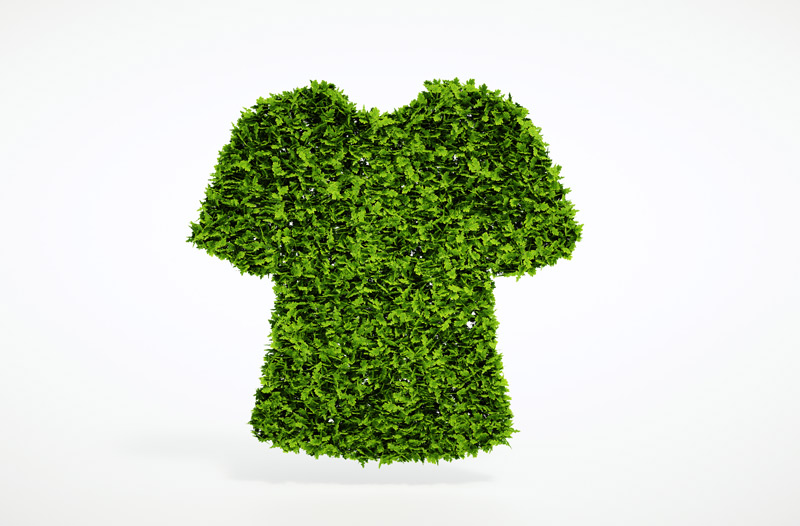 What is the impetus for this prize?
Imagining Sustainable Fashion is an international competition for ideas and creativity, but also a wake-up call for every fashion brand that has ever invested in sustainability or innovation, but has failed to communicate this with its stakeholders.
- Anna Detheridge, Connecting Cultures and Giusy Bettoni, C.L.A.S.S.

The challenges facing the fashion industry today are many and complex. The motivation for this competition is to shine a spotlight on an industry in crisis and bring about a transformation so that sustainability, innovation, and style co-exist seamlessly; so that these important values are communicated to consumers; and so that people who are truly elevating sustainable fashion – on an aesthetic level and in terms of design and production – may be recognized and rewarded.
Our goal is to shine a spotlight on more inclusive, diversified energies from today's artists and designers from all over the world who are bringing an inclusive approach to the culture of design, translating research into new materials; learning from biomimicry and nature; finding new uses for forgotten fibres; reworking processes, garment dying and conservation; incorporating vintage pieces, no waste design, and 4.0 fablab design; redesigning collective memory; referencing anthropology and a more respectful relationship to ethnic identities and the environment; and creating an altogether greater awareness of a sustainable fashion ethic and aesthetic.

What values are most important?
The Imagining Sustainable Fashion Award will be presented to those visionary creatives who share our values:
- Giving voice to a sense of responsibility in both producers and consumers for sustainable materials and environmental impact
- Mixing three key values (design, innovation, and responsibility) in each message and action
- Promoting local excellence and diversity
- Reinterpreting memory
- Learning from artists, fashion designers, and other professionals as catalysts for change
- Developing a sensibility towards individuals and an understanding of the emotional and psychological aspects of an individual's relationship to sustainable fashion
- Developing icons or narratives contrasting many of the negative aspects of overconsumption and exclusivity

Who may submit proposals?
The international competition is open to creatives from all over the world with an active interest in the world of sustainable fashion including, but not only:
• Artists and performers
• Video makers and animated filmmakers
• Photographers
• Fashion designers
• PR and communications experts,
• Illustrators and cartoonists

What are the selection criteria?
One of the great challenges in communicating the values of sustainable fashion is to create effective and beautiful imagery using meaningful language that resonates with consumers, and to deliver a message that combines design, innovation, and responsibility all at the same time.

Proposals will be selected based on how well the applicant understands and applies the following criteria:
- Aesthetic quality of the images
- Sustainability and responsible use of materials, textiles, or artistic setting
- Design approach: displaying strategic thinking, and innovative, creative, and deliverable response to the competition
- Emotional resonance with target markets
- Sense of newness, originality
- Impactful design
- Experimentation and imaginative thinking are encouraged

How can I apply?
Join the competition by submitting your proposals to info@connectingcultures.info by midnight on January 12, 2021. In the subject line, write Imagining Sustainable Fashion Prize.
- Include a CV with your name, age, educational background, and professional experience.
- Attach a proposal statement (max two A4 pages). Describe the images you present, the fashion label(s) represented, and provide commentary on the overall vision and effectiveness of the image.
- If you represent a fashion company or if your proposal is for a fashion or textiles company, then please include the names and website information for the fashion label.
- Submit your document in Word with applicable images, illustrations, videos, text, etc.

Timeline
- October 6, 2020: Call opens
- January 12, 2021: Deadline to submit proposals
- January-February 2021: Proposals reviewed by jury
- February-March 2021: Candidates will be notified regarding outcome. Selected proposals will be presented to the public and the winner will be announced.



Hits: 9498 | Leave a comment