Moscow Fashion Week united 1.6 million citizens and tourists
Moscow Fashion Week took place from June 20th to June 26th, having associated hundreds of Russian brands. In 7 days, 450+ designers presented their collections at several remarkable venues of the Russian capital – in Zaryadye Park, at Exhibition of Achievements of National Economy (VDNH), at State Department Store (GUM), at Revolution Square, and Mayakovskaya Metro Station.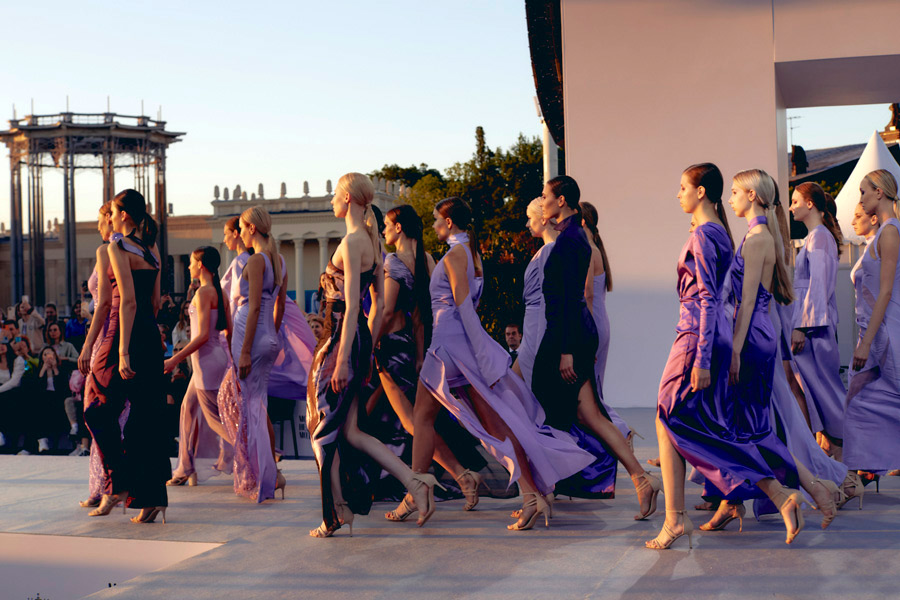 200 designers from 34 Russian cities brought 3 thousand looks to demonstrate them at the catwalks during Moscow Fashion Week. 208 stylists and makeup artists contributed to the looks. The events were participated by 2.7+ thousand models.
70 shows were held at the main platform in Zaryadye Park; 84 designers from different cities across Russia showcased their collections at VDNH; 16 shows were arranged at Tverskaya Square. Moreover, there were a collaborative show in GUM, a show at Revolution Square, and a show at Mayakovskaya Metro Station.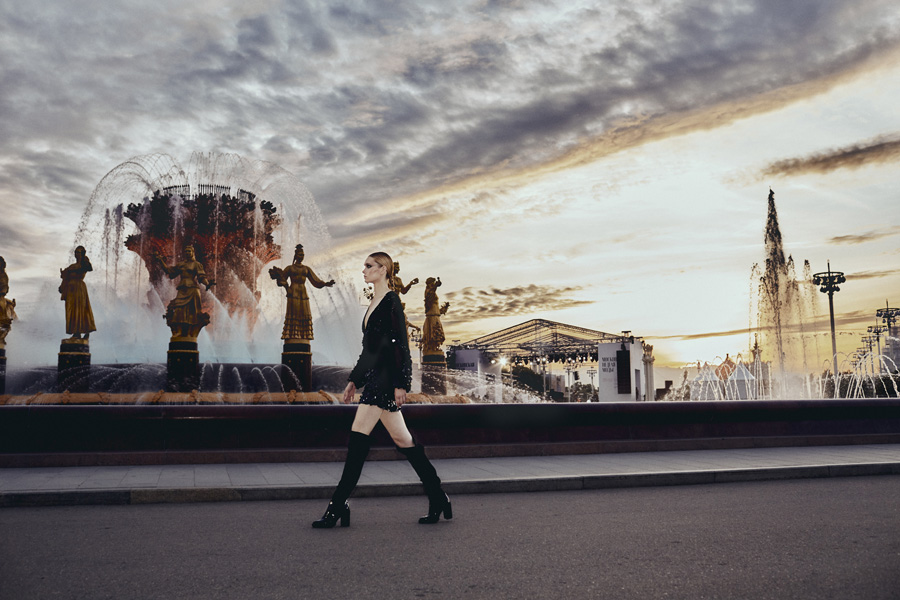 So many took interest in Moscow Fashion Week – its events were live-streamed at 120+ websites by Russian and international media, as well as in the official group of the event in VK. Designer shows and business events were viewed 3 mln times.
Moscow Fashion Week didn't just introduce top Russian brands to the audience at the catwalks – there also were 5 marketplaces participated by 225 brands. This was where you could buy clothes, shows, and accessories. Two marketplaces worked in Zaryadye Park – in the parking zone (supported by Icls.ru – an online platform for local brands) and in the Severny Tunnel. Marketplaces were also open in Seasons Trade Gallery, Tverskoy Boulevard, and Tverskaya Square.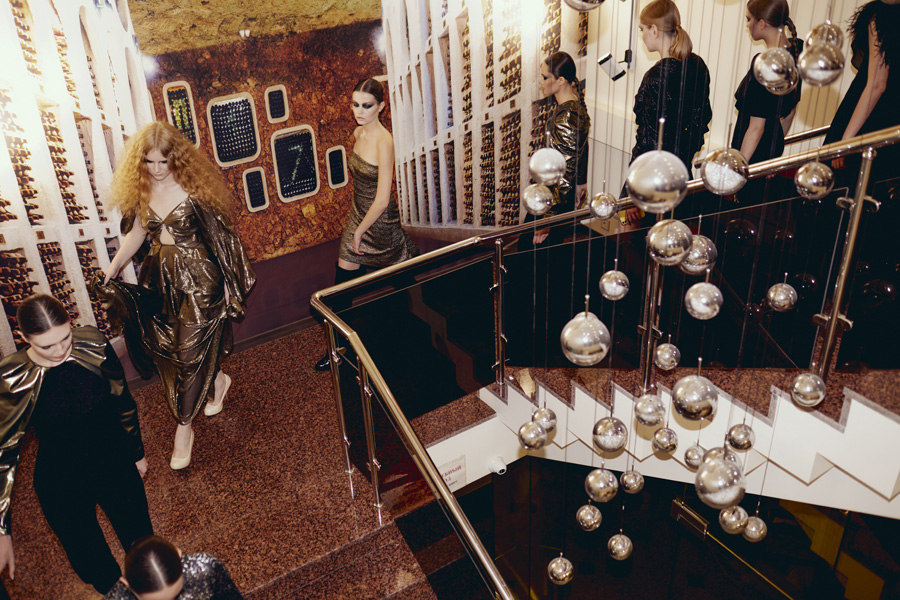 The professional B2B showroom in Gostiny Dvor operated throughout Moscow Fashion Week. 138 brands featured collections in all kinds of categories – women's and men's wear, kidswear, outer apparel, bags, accessories, and fashion jewelry. 249 buyers from 40 cities of Russia, Belarus, Kazakhstan, and Vietnam attended the showroom in 7 days. 230+ deals to the total amount of 60+ mln RUB were approved in the showroom with the average deal amount of about 260 thous. RUB. Designers made 800 potential agreements, which were to be further discussed and signed after Moscow Fashion Week finishes.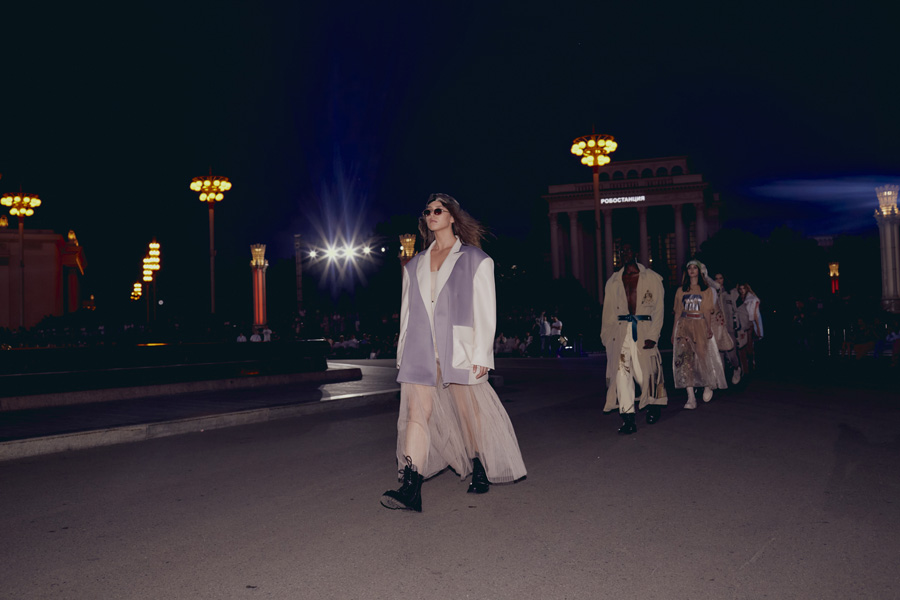 The convention program included 50+ sessions, all in all attended by 180 speakers – all of the events took place in Zaryadye Park at the main venue. At the sessions, the experts talked about market readjustment, considered business issues, tried to collaborate efficiently and to establish connections between all representatives of the fashion industry.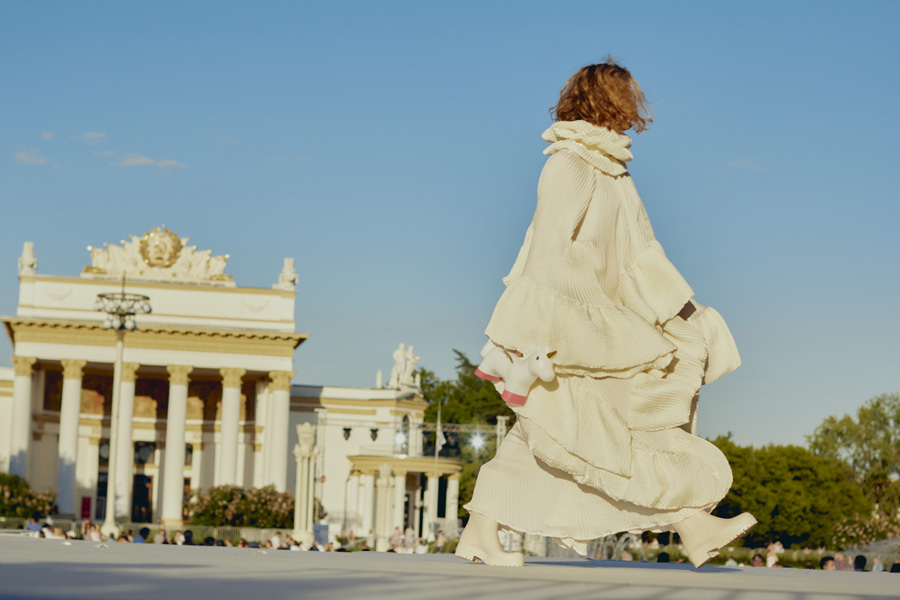 Digital Fashion was presented in the New Manege. Experts in digital and contemporary art as well as in digital fashion read lectures and held workshops for visitors. This initiative merged Russian artistic traditions and digital art. Emerging digital artists had a chance to showcase their works based on traditional Russian ornaments. Besides, event goers were offered digital wear shows – models at virtual catwalks were 3D avatars.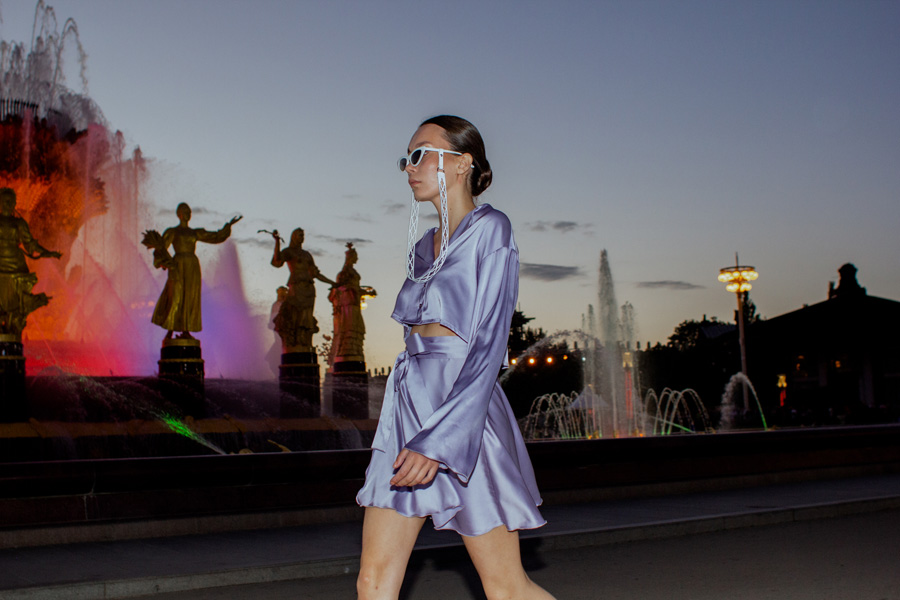 During Moscow Fashion Week, the Fashion Capital Festival took place at 35 venues throughout the city, its hub being at Tverskaya Square. 1,300+ workshops, 110 concert programs, about 50 historic fashion shows and shows by emerging Russian designers were arranged along with 42 lectures, 105 movie plays, and 300+ animation programs. 
Advanced educational center Technograd at VDNH became a place to hold a family event dedicated to child fashion and style – Trendy Technograd. The key event there was the kidswear show by Russian brands and designers. 
Tech in Fashion – a program about technologies in fashion – was also presented at VDNH. An interactive exhibition of cutting-edge fashion technologies was hosted by Robostation Pavilion.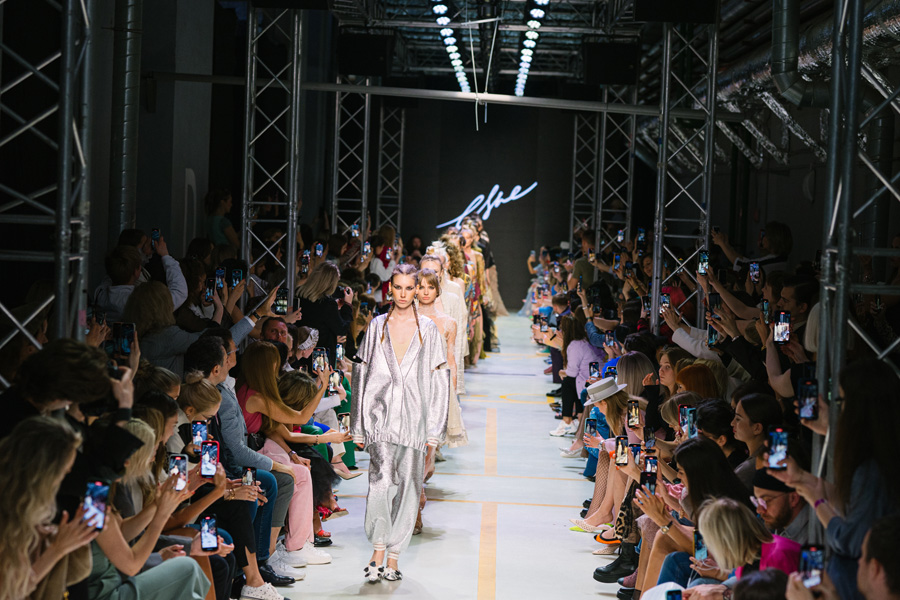 However, Tech in Fashion wasn't only about the exhibition – there was also the Fashion Podcast, a series of events covering fashion and its interesting characters (from designers to historians).  Robostation Pavilion was also the place to welcome the visiting studio of Fashion Verdict 2.0. Stylists of the TV-show under the same name were there ready to advise to the visitors of Robostation as regards to clothes and personal style choice – in particular, they offered some practical suggestions.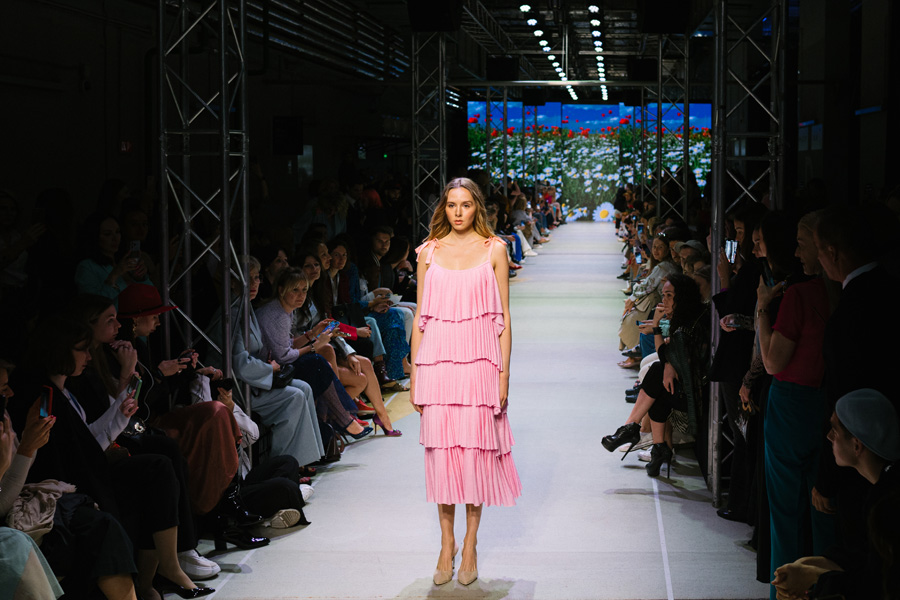 At Technograd Pavilion (VDNH) FashionTech Talks was arranged – a business technology-related program where stylists and fashion experts shared latest knowledge and trends from the fashion world. The final chord of Tech in Fashion at VDNH was FashionTech Run. There was also Faneron. Dream City – a cosplay festival – and other events were hosted by VDNH, too.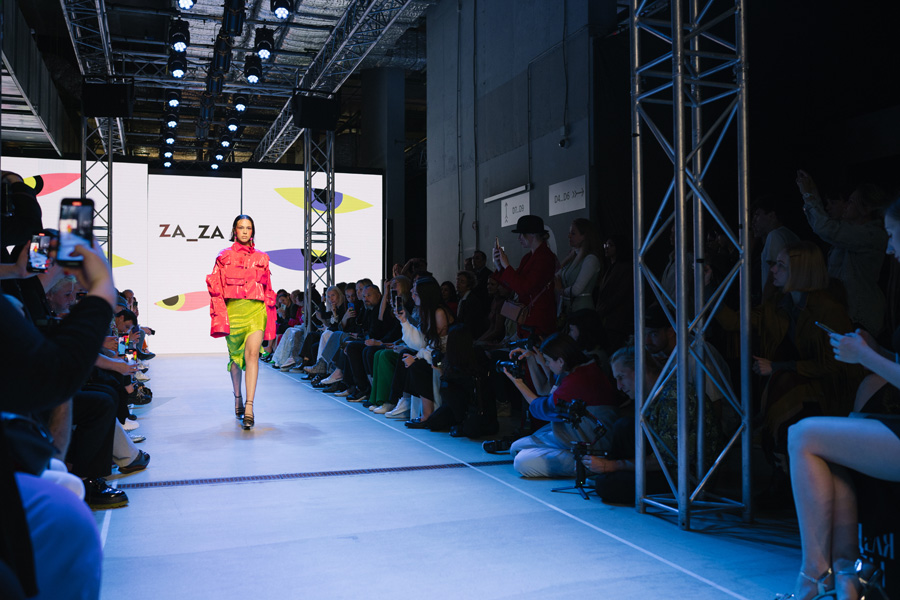 Specially for Moscow Fashion Week, digital tourist service Russpass announced three new fashion-related routes, which included popular landmarks and public spaces of the Russian capital. The service also prepared 10 free-of-charge sightseeing tours across Moscow. 
Libraries, museums, exhibition halls, and culture centers presented 61 fashion-related events during Moscow Fashion Week. Moreover, No Pay Gate Day. FASHION action was set out during Moscow Fashion Week.   24 Moscow-based venues associated with the fashion industry were open to the locals.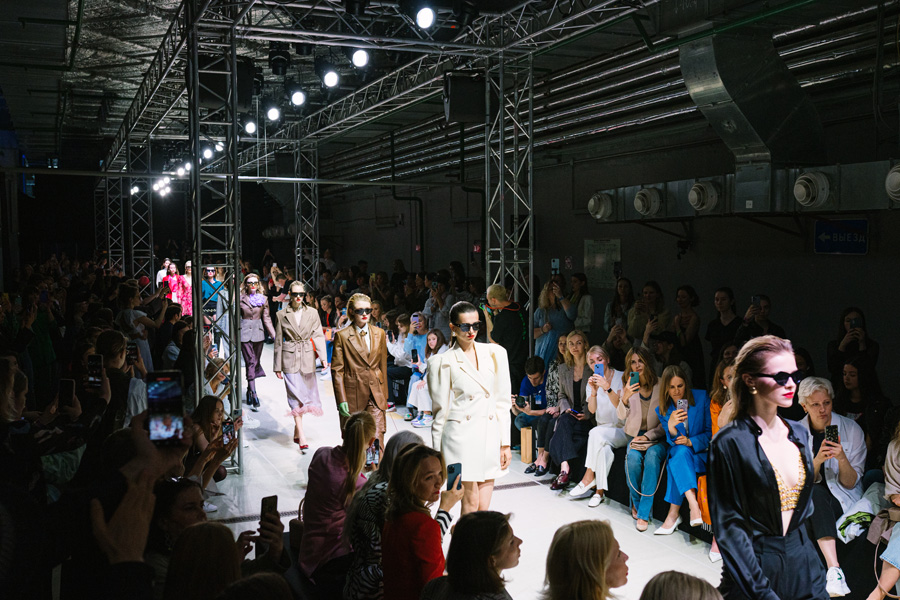 Hits: 6953 | Leave a comment