Young Bulgarian designers gained great success
* Iskren Lozanov is the winner of the Bulgarian "Triumph Inspiration Award" 2009 for lingerie.
Translator: Fashion.bg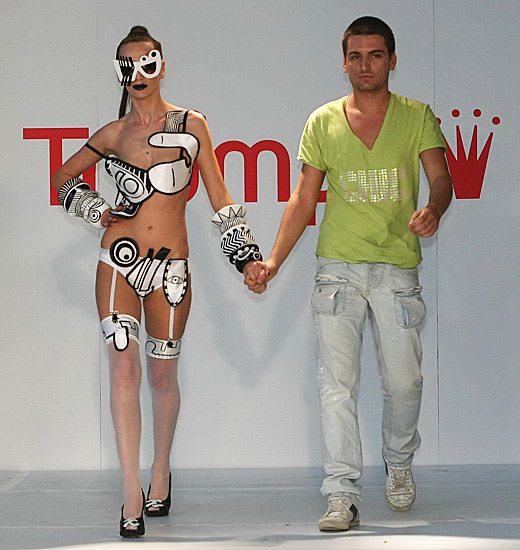 In an eccentric and exciting review show in Hilton hotel, the Bulgarian "Triumph Inspiration Award" 2009 finalist was chosen. The designer's creation "Day and night" of the winner Iskren Lozanov has been inspired by 20th century art genius Pablo Picasso. Iskren Lozanov is a 3rd year bachelor in the National Arts Academy (NAA). He won a six-week training in "El"-magazine, Bulgaria, and a unique opportunity to present our country in the final of "Triumph Inspiration Award" 2009 world, which will take place in september in Milano.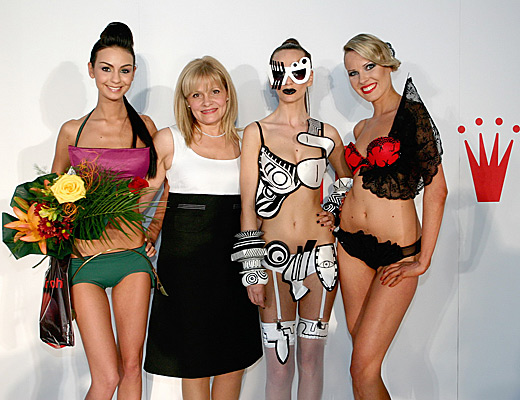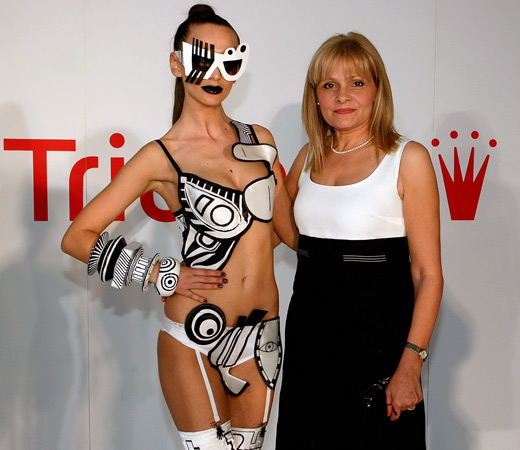 The prestige second place was won by Ina Chokova, with her work "Carmen". Ina is 2nd year bachelor in the National Arts Academy. Miglena Karova, 2nd year master, took the third place in the national final with her model, inspired by Europe's icon. Both of them won four-week and two-week training respectively in "El"- magazine, Bulgaria, which is a media partner of the contest, along with the "Mirrors" TV show on bTV.

The talanted students from NAA, were rated by a competent jury composed of: president - Dora Black-Hempler - director of "Triumph International Sofia", and members - prof. Lubomir Stoykov - president of Fashion Academy and NAA teacher, prof. Maya Bogdanova - designer and NAA teacher, Maria Georgieva - "El"- magazine, Bulgaria, editor in chief, Alexandra Ivanova - author and producer of "Mirrors" TV show on bTV, and the famous Bulgarian designer Alya Milusheva – prize-winner of The "Golden needle" award of the Academy for fashion.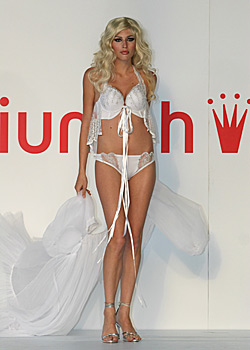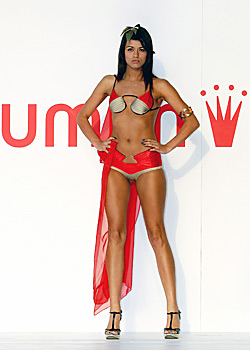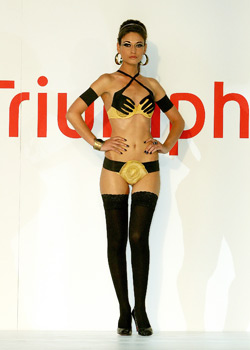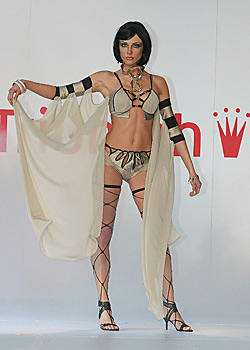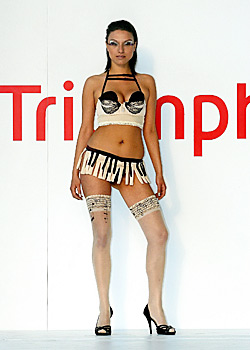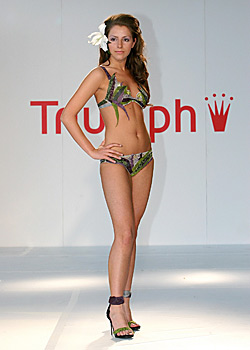 All contestants had a very original approach to the task. The icons they interpreted in an eccentric way, made viewers walk through different ages and their typical symbols and styles. The variety of themes, authentic model performance on the catwalk turned the show into an inspiring fashion experience. The fashion walk started from ancient times, through the age of Claud Mone and Pablo Picasso, the decorative harmony of Alfonse Muha, Hundertvasser's original style, cartoon character Betty Boop, and reached today's pop icon Amy Winehouse's style. Host of the show was the luminous Radost Draganova. Among the VIP guests were Darina Stoyanova - president of "Henkel-Bulgaria", NAA teachers - assoc.prof. Anna Avramova, Iva Shtats, Katerina Tsaneva, Dora Momekova from NBU, TV host from Kanal1 - Spas Kyosev, illusionist Korso, beauty contest winners - Denis Dimitrova, Ruslana Kaneva, and tens of media representatives.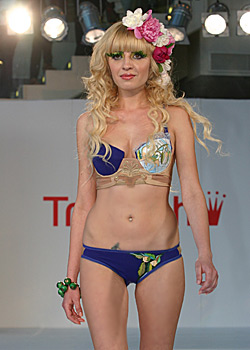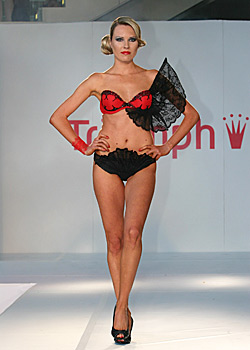 Like in 2008, the winner model of the world competition, will be adapted by "Triumph" designers and in 2010 it will be produced as a limited edition, which will be sold in certain shops around the world. Also, it's author (the winner of the competition) will recieve a 15 000 euros prize. Second and third place will recieve 10 000 and 5 000 euros respectively.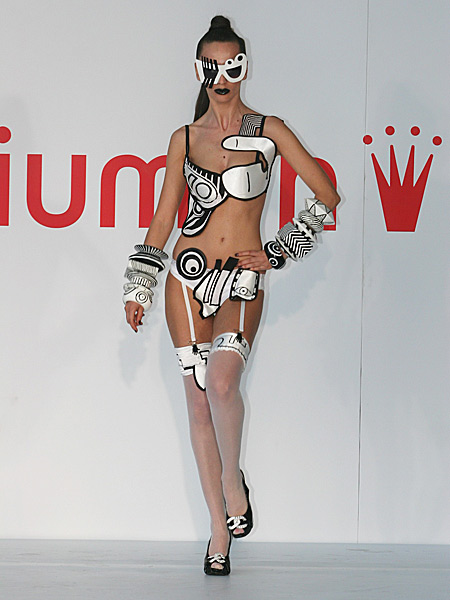 www.triumph-inspiration-award.com
www.triumphinspirationaward.com
www.triumph.com

Photos:

1.The winer Iskren Lozanov with his model.
2.The 3-th place awarded model, Dora Black-Hempler - director of "Triumph International Sofia", The 2-nd place awarded model. (from left to right)
3.Dora Black-Hempler with the winer model.
4.Genadii Beresnev model, named "Afrodita".
5.Nikolay Bojilov model, named "Venus".
6.Sofia Rakova model, named "The beauty Helena".
7.Natalia Jivkova model, named "Kleopatra".
8.Marta Pesheva model, inspired by Bethoven' "Moonlight Sonata".
9.Rositca Borshukova model, named "Mone wife".
10.Jenny Kovacheva model, inspired by the Czech painter Alfonce Mucha.
11.Ina Chokova model, 2-nd place awarded.
12.Iskren Lozanov model, inspired by Pablo Picasso.



Photo: © Bojidar Markov

More photos beauty.fashion.bg
Hits: 36695 | Leave a comment