United Colors of Benetton Fall/Winter 2009/2010
SMART START – The byword is understated elegance, just what is needed for a day at work or in town.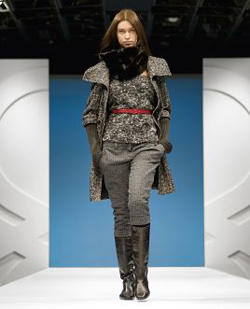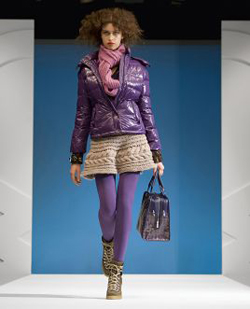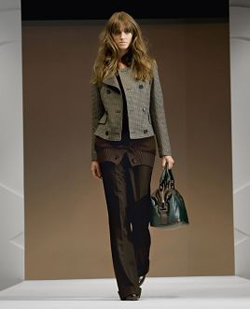 The colour is sober yet never banal, with a palette full of blues, greys and blacks illuminated by touches of red. The collection is built on fabrics with modern, sophisticated weaves that nonetheless reflect a textile tradition of sewn garments and outerwear. Haute couture atmospheres in jacquard, waffle or ottoman fabrics ideal for chic little coats or well-proportioned short jackets. Satin crepe, on the other hand, is perfect for cocktail dresses or edgy trousers. Soft, drapey jersey, made of viscose, is just right for simple, close-fitting tops with stripes or all-over prints. Knitwear reveals discreet patterns of cables and diamonds. Classic poplin for shirts rounds off the collection. The city is ready for an elegant, self-aware woman, who avoids exaggeration. The lines of each garment are simply appropriate, a "natural" reflection of her taste.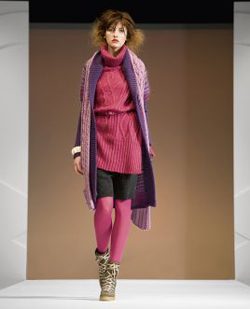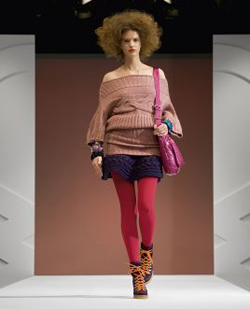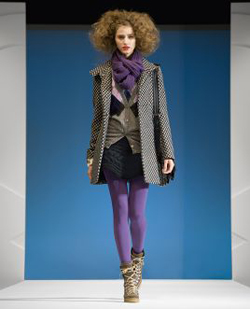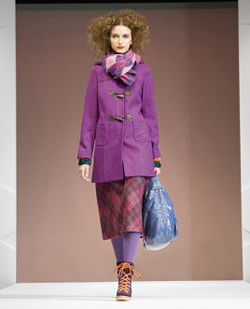 "BRIT" TASTE – The quiet, serious English countryside in its traditional shades of browns and greens enlivened by flashes of turquoise.
Textiles represent the British style, with the reversible fabrics that are perfect for outerwear; warm Shetland for knitted and sewn apparel; tweed or Prince of Wales patterns appropriate for short jackets or coats.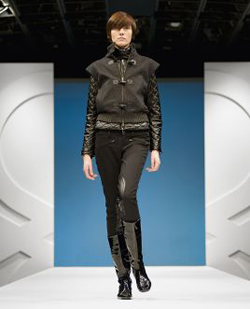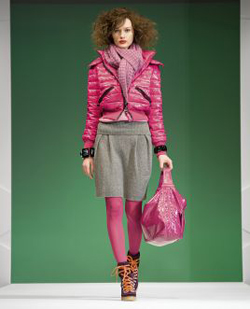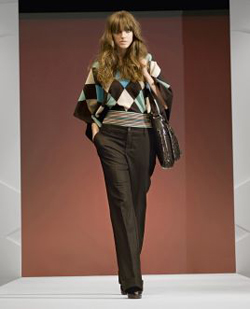 Wool cloth plays a leading role for the new duffel coat, while Oxford is the perfect match for the ever-fashionable classic shirt. Lastly, jersey articles embellished with draping and soft weaves display mottled and grisaille effects. A strictly formal silhouette with sober, figure-hugging lines to enhance femininity. And trousers borrow from equestrian sports.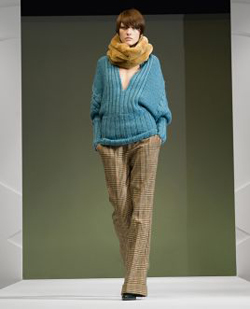 CABBAGE PATCH DOLLS – A journey around the world of folk-romantic "dolls" that appear amused and amusing in their use of strong, deep colours for a winter in cornflower blue, orange, pink and purple.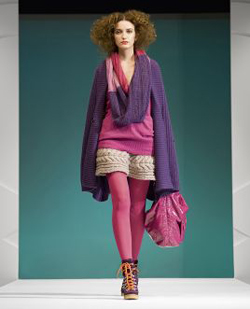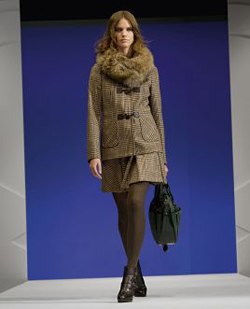 Wool, the primary fabric, has a fulled or slightly shrunk look, while cotton has a warm, soft hand. Jersey gets closer to the knitting world in the form of angoretta and mohair. There are also lots of salt-and-pepper-effect, macro checks and chevron patterns on skirts and outerwear. A special mention for rubber-coated, bomber-style nylon padded jackets. An abundance of colours and various fabrics teamed with soft, rounded, enveloping shapes with a vaguely childish look.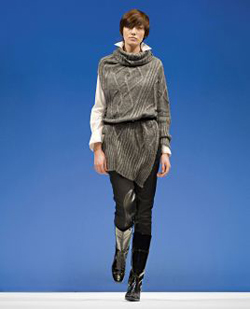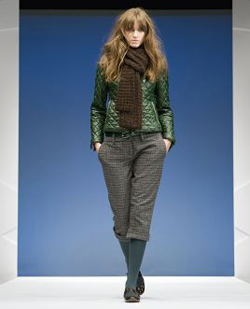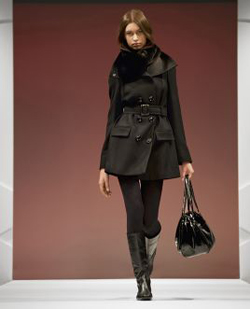 Hits: 96446 | Leave a comment