Fashion TV party

The world fashion channel Fashion TV will start to broadcast from Bulgaria in autumn. A party in the Sunny Beach resort was organized in honour of the future channel start.
Guests of the event were Orlin Goranov, Kalina Koceva - editor-in-chief in "Bliasak" magazine, Yana Tabakova - editor-in-chief in "Beauty" magazine, Natalia Karayaneva - furniture "Varano", Todor Slavkov, Rumen Boyadjiev, Diana Velikova and Deyan Petrinski from Expose Models.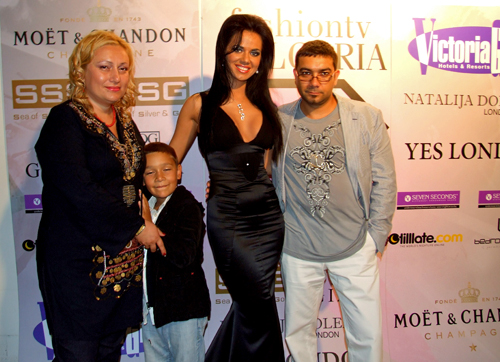 At the party were shown three fashion shows. The shop chain Seven Seconds showed underwear brands - Cotton Club, Marlies Dekkers, Schanlle, MED, Princesse Pam Pam.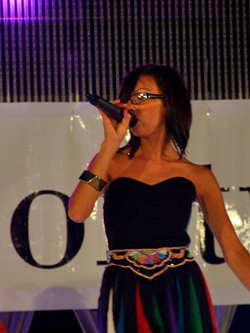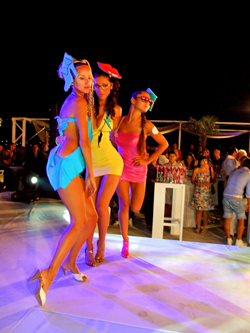 SSG presented the newest collections of Stefen Hephner, Roberto Poratti and Yo Si, which included necklaces, bracelets, earrings and rings with brilliants and pearls.
At the end the Turkish fashion house Gizia showed unique summer colours and materials, with which the summer surely will be much fresh.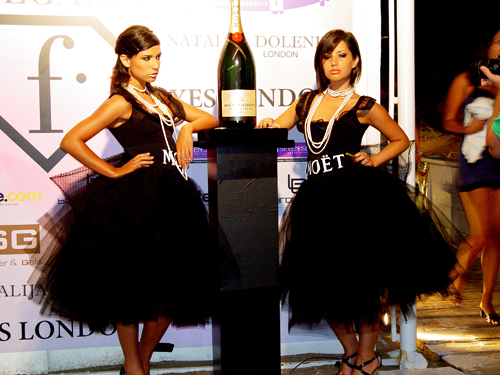 Special guest of the evening was Natalia Dolenko, who arrived to the event directly from London. Natalia had won the award "The best young designer for 2009" from FTV. She took part in the Fashion week in Dubai, where her dresses presented the model of Expose Models Diana Ivancheva, who was chosen by Dolenko to participate in the catwalk in "Bedroom" - Sunny Beach.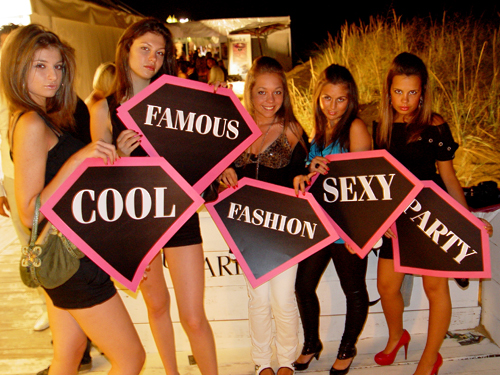 Djino Yavarone - the owner of Italian fashion giant Yes London arrived from Italy to present their collection of dresses and swimming suits .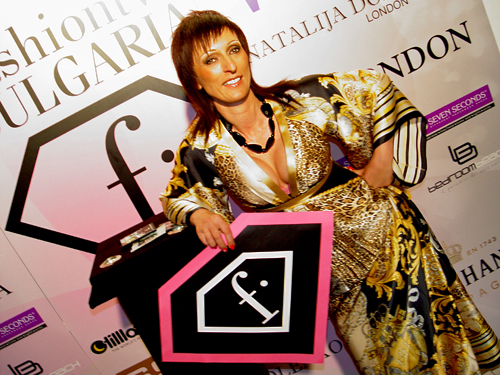 For the mood of the guests took care the young hope of Bulgarian club scene Martina. With her came out the dancers Biliana Yotova, Nevena Vodenicharova and Cveti Avramova to heat up the public.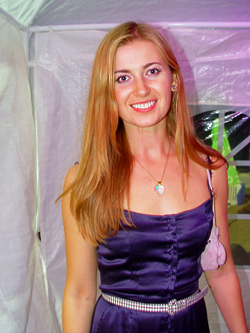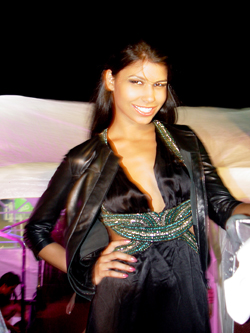 In the catwalk appeared models from Expose models Agency, Marinela models and Мy Agency.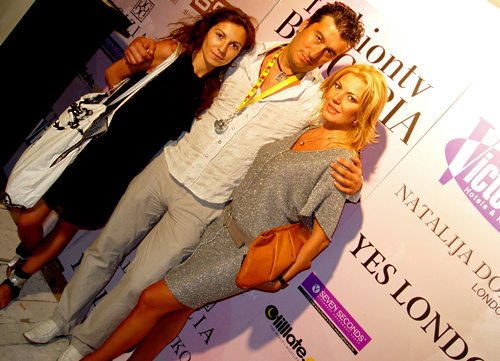 In September in Sofia is expected the next Fashion TV party.


Hits: 36363 | Leave a comment