Tag: Sunny Beach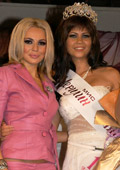 Competitions & awards
Fifteen beauties from Burgas and the region walked on the stage in front of guests in the exotic garden of "Royal Beach Barcelo" – Sunny Beach.

The event has become a real show in Hollywood style and a concert, which was attended by the star of Bulgarian pop music LiLana and her brother, beat boxing champion Skiler and Mr. King - Konstantin.

The participants in the competition were presented in four rounds.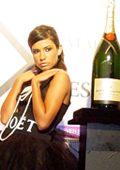 Lifestyle chronics
The world fashion chanel Fashion TV will start to broadcast from Bulgaria in autumn. A party in the Sunny Beach resort was organized in honour of the future channel start.

Guests of the event were Orlin Goranov, Kalina Koceva - editor-in-chief in "Bliasak" magazine, Yana Tabakova - editor-in-chief in "Beauty" magazine, Natalia Karayaneva - furniture "Varano", Todor Slavkov, Rumen Boyadjiev, Diana Velikova and Deyan Petrinski from Expose Models.