Miss Paradise on Earth with spectacular photo session in the Botanical Garden of BAS
Twenty years old Birsen Mustafova from Sofia, became the first winner in the contest of Dir.BG - "Miss Paradise on Earth" for December.

The beauty was awarded with a photo session in the Botanical Garden of B.A.S.

The Botanical Garden succeeds the Royal Botanical Garden, which was established in 1882.
The Garden is a center for botanical research and science education, as well as an oasis in the city of Sofia.
Botanical Garden feature gardens, modern and traditional, and living collections of 4500 species of higher plants.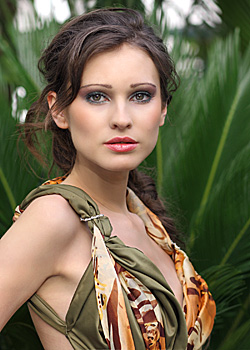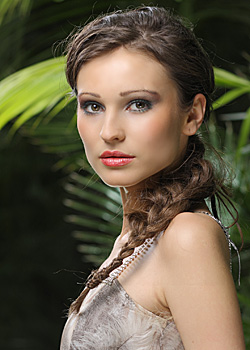 Birsen was captured by photographers George Bojikov and Boris Bishkov of Hammer Studio - partner of Dir.BG for the contest.

Boris Bishkov is a professional photographer more than twenty years. Hes an author of several solo exhibitions and he worked for one of the leading photo studios in Sofia, revealing some of the most interesting secrets of photography.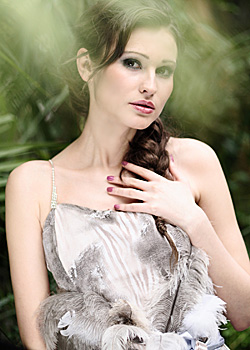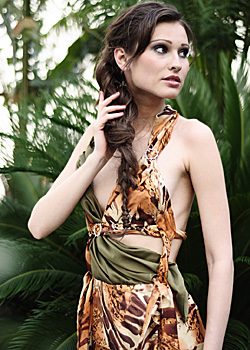 Birsen posed with romantic and sexy dresses, created by designer Evgeni Petkov entirely from eco-wool, silk and cotton.

The makeup is created by Lilia Karakoleva – Shops for Perfumes and Cosmetics U&Me in Studentski Grad.

For Birsen's hair style, inspired by the nature, took care the hairdresser Natalie from Natali Fashion Salon (Motopista, 3 Ricardo Vakarini str.).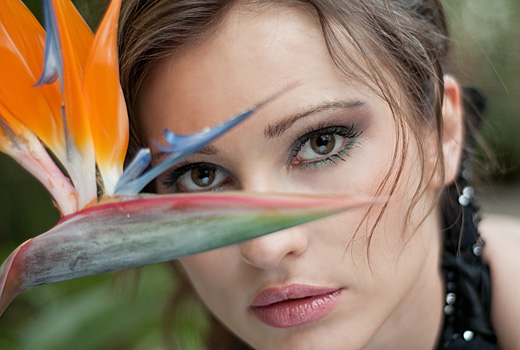 The recruitment of participants for the competition starts again in April.

All who wish to participate can send their pictures to e-mail krasiva_bulgaria@dir.bg in March.

Every month in the contest "Miss Paradise on Earth" will be elected beautiful Bulgarian woman and at the end of 2010 the best photos will be included in a calendar.
Hits: 22547 | Leave a comment