Folk singer Maria defeated Nikoleta in the competition "Sex bomb of the year"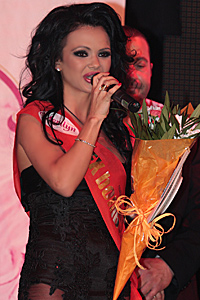 Pop-folk singer Maria defeated the controversial Nikoleta Lozanova and won the prize "Sex bomb of the year", contest organized by VIP Communications in the metropolitan Night Flight club.

The award was presented by the brand-manager of Marilyn Slims - Milen Shterev.

The folk star was dressed in a tempting gown, which was lace from the waist down. Her husband - Dimitar, was also there.
At the end of the ceremony, Maria couldn't resist - she grabbed the microphone and sang her hit songs one after another.

Galena and Elena came on the stage to make her company and also sang and showed that in pop-folk the friendship really exists.
The other winners in the contest "Sex symbols of Bulgaria" are:

Male sex symbol - Constantin
Sexiest female singer - Gabriella
Sexiest mother among the stars - Dimana
Sexiest businesswoman - Natalya Karayaneva
Sex bomb among the blondes - Elena Parisheva
Reality sex bomb - Lily from Big Brother
Sex bombs among the TV show hosts - Vihra and Daniela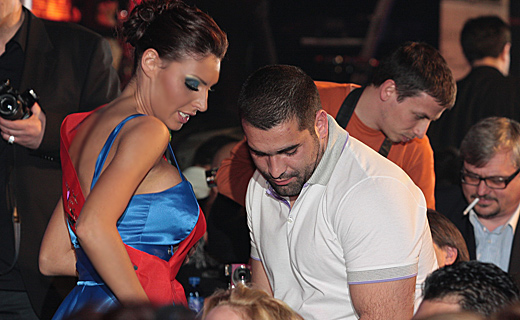 The stars joined the charity campaign of the event - raising money for children with transplants. Chairwoman of the Bulgarian Union of transplants Stoyanka Ananieva came on the stage with several children with kidney and heart grafting, to receive the funds raised for the organization.
At the charity auction were sold different items belonged to the stars. .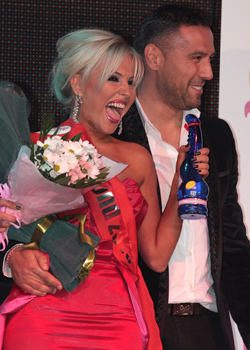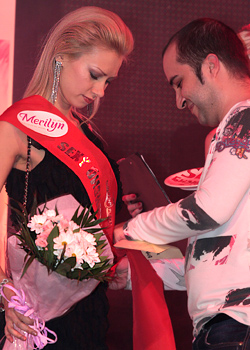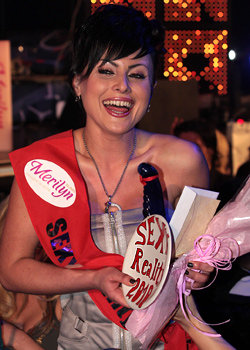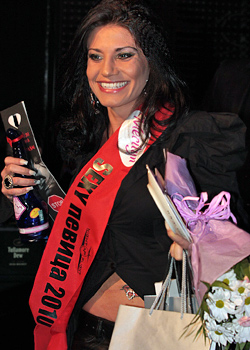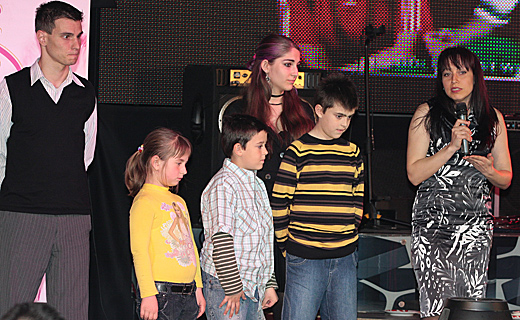 Photos:
1. Maria
2. Maria, Gabriella and Elena Parisheva
3. Zlatka Dimitrova and Blago Ivanov
4. Elena Parisheva
5. Natlya Karayaneva
6. Lily from Big Brother
7. Gabriella
8. The Chairwoman of the Bulgarian Union of transplants - Stoyanka Ananieva with children underwent transplantation
Hits: 21337 | Leave a comment