J. Crew fashion house introduces tights that look like hairy legs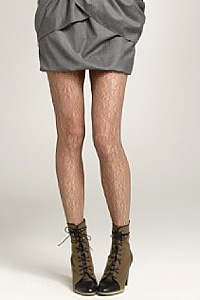 Are you interested in looking like you haven't shaved your legs in weeks? Well, then your in luck, because J Crew has a new pair of tights that will do just that.

These tights replicate the exact texture and appearance of super-hairy legs. They are actually a lace mash up of floral patterns but from a far they make the model look as though she has very hairy, unshaven legs.

The tights are certainly attracting plenty of attention on the internet - but sadly for all the wrong reasons.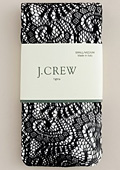 They are described on the store's website as 'an essential ingredient in the season's textural mash-up'.

The tights are retailing for $22.50, available in fawn and black.

Established in the U.S. in 1983, J Crew specialise in candy-coloured, classic, preppy styles. The company has garnered a huge amount of publicity in recent years.

Most recently Michelle Obama admitted to being a fan and dressed her daughters in J Crew for her husband's presidential inauguration.


Hits: 13995 | Leave a comment