Brazilian designer created "invisible" shoes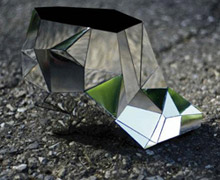 Brazilian designer Andreia Chavez has made this marvelous pair of invisible shoes "mirror-covered shoes that, by reflecting the ground around them, look like you're seeing through them to the ground behind." This shoe is basically a wedge of mirrors, which appear as though they would pinch and slice the sides of your feet like a blade of a shaver.

The invisible shoe is one of five different concepts created by Andreia Chaves. For Andrea, each shoe is a work of art that is representative of the chaos of everyday life. Whilst studying 'form, texture and visual effect' in Florence, she has been experimenting with different materials within footwear design, playing with contours and shapes.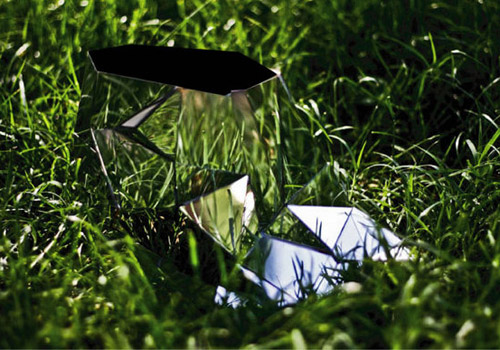 Hits: 11010 | Leave a comment