Get the famous 50s Hollywood glow with the new collection of Atelier Simon
For the world's leading designers, the idea of a wedding dress is associated with luxury, airiness and indescribable femininity. This is evident from their bridal collections. A wonderful option to be elegant and seductive on your wedding day is to select a dress, showered in the Hollywood glow of the 50s.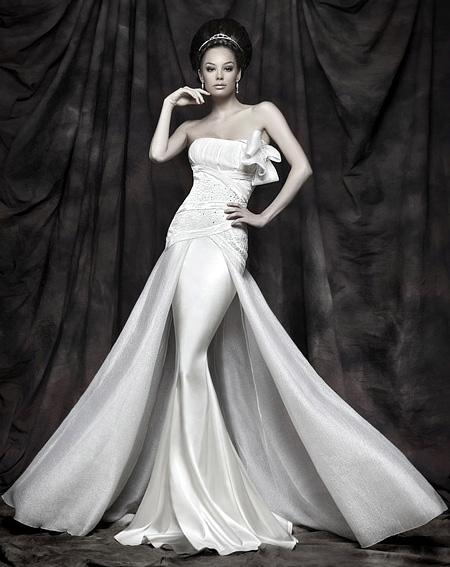 Catwalks don't stop to impress us with the sophisticated and glamorous models like the ones, shown on the red carpet. Each and every year under the spotlight walk hundreds of celebrities from who you can easily get inspired for your wedding day. The silhouettes are glamorous and more feminine than ever and highlight every curve of the female body. In style are the cut, bodycon dresses, or the "balloon" type dresses. The "mermaid" type model can make you the most beautiful bride, especially if you combine it with the right accessories. The details are essential – white gloves, or flowers in your hair will add the final touches to your outfit.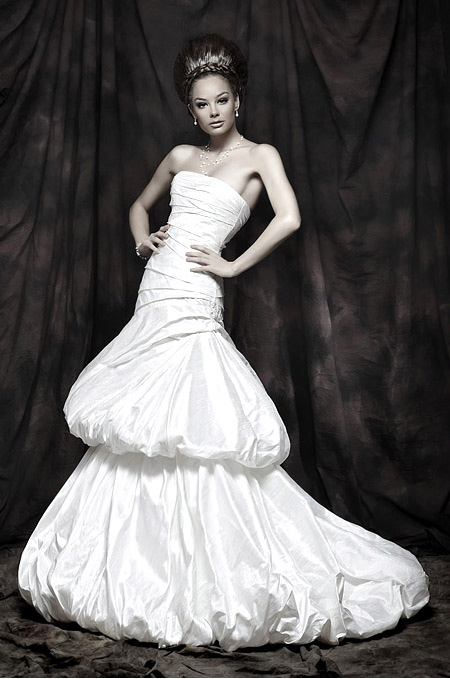 Photos:

1. - 2. Models of Atelier Simon
Hits: 27472 | Leave a comment