Fresh spring and romantic summer with the collection of Vayana
Ruse fashion house Vayana has opened its new store in Ruse. The new Spring-Summer 2011 collection was presented to a public of famous ladies, fans and customers.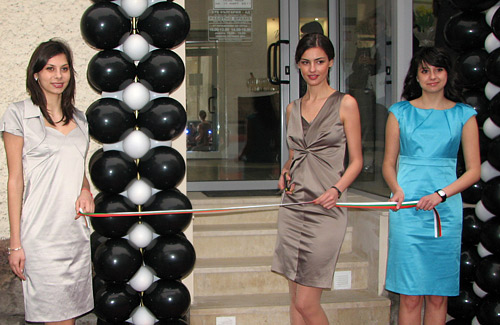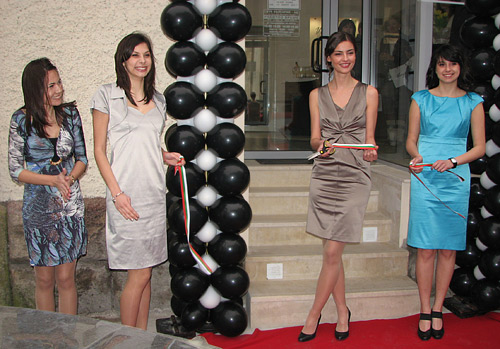 Vayana is a trademark of "BTB Bulgaria" AD. It is on the market for 4 years. For the development of "Vayana" work Achim Bayer from Germany, as a conceptual engine and "producer", and a group of designers, who stand behind many collections and German brands.
Today, despite the crisis, thanks to the successful sales, "Vayana" is expanding and conquering new markets. Its main goal is to meet the expectations of every business woman with selection of quality materials and precision make.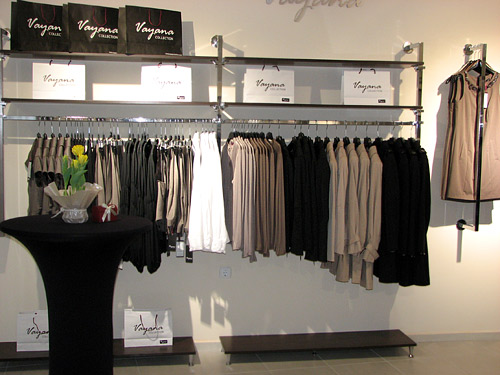 With its latest spring-summer 2011 collection, Vayana sends a message of uniqueness, style and romance. The themes are – "Fresh Spring" and "Romantic Summer".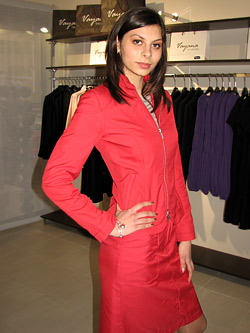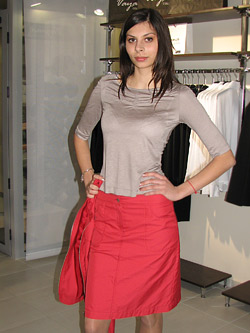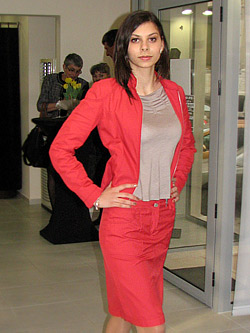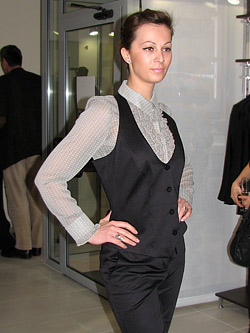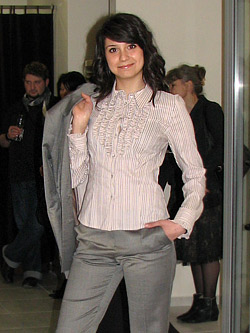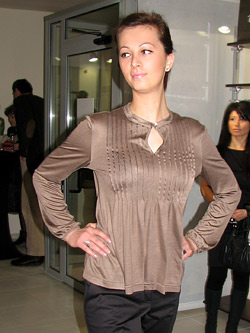 Fresh Spring
"Vayana" offers office comfort to every business woman. The costumes are made from soft fabric with nice shape. The combination of cotton shirts in trendy colors or bold, fresh blouses from cotton and silk emphasizes the feminine shapes and hints casual elegance.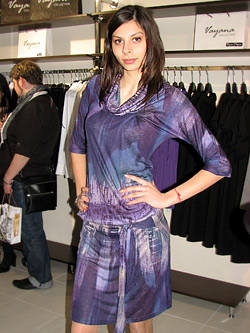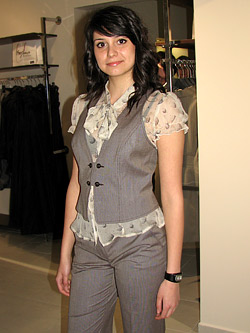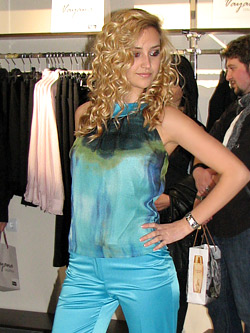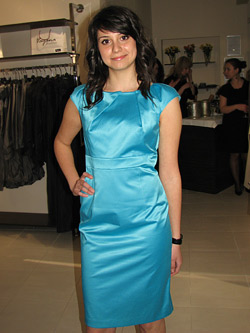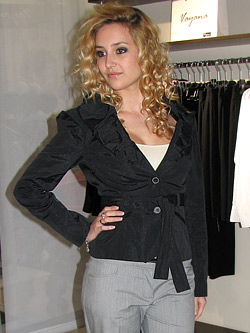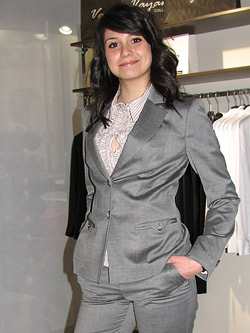 Romantic Summer

"Vayana splits its summer line in three parts. The first one is the one with formal wear for special occasions of cocktails. In the "satin" group are the neutral colors – gray, black and the catchy and modern – olive and turquoise.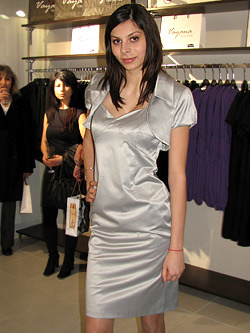 For comfort during the scorching summer, the selected fabric is cotton with elastane.
In this "Comfort life" line you will find white, cotton, two-piece suit – pants and jacket, as well as a romantic dress with bolero, pants with classic line in trendy colors, sun dresses and skirts with floral motifs.

The trendy military style is reflected in a fresh mix of linen with cotton for maximum comfort during the summer. With this fresh line, caller "Boat trip", "Vayana" wishes to all the ladies - stylish weekends and comfort in any situation.

Photos:

Models of Vayana for spring-summer 2011
Photo © Fashion.bg


Hits: 12724 | Leave a comment