Spring-Summer 2011 collection by Vesselina Pencheva, inspired by the paintings of Frida Kahlo
Life's contrasts, that inspired the famous Mexican artist Frida Kahlo for her paintings come to life in the haute couture collection of the designer from Ruse – Vesselina Pencheva.
Her new summer collection for 2011 was presented with a great success during the Fashion week in Johannesburg, South Africa.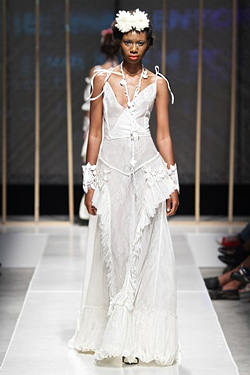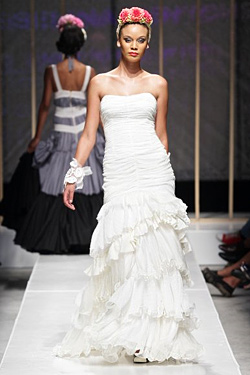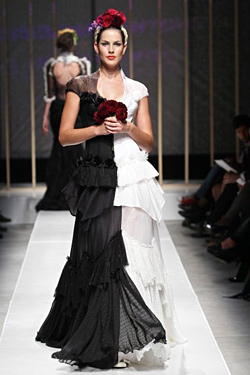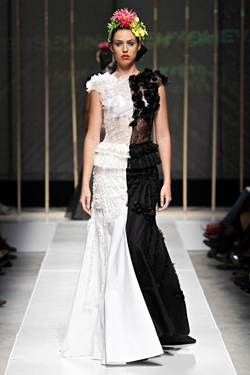 The painting of Frida Kahlo impressed Vesselina Pencheva, who creates exclusive fashion for more than 10 years in South Africa.

Most impressive is the embroidery made on one hook, which is sampled from the beautiful mesh that grandmothers of Vesselina gave her for her wedding.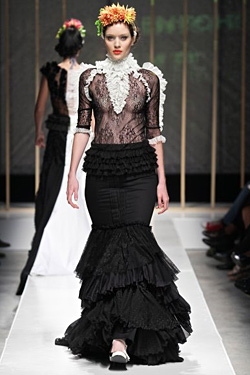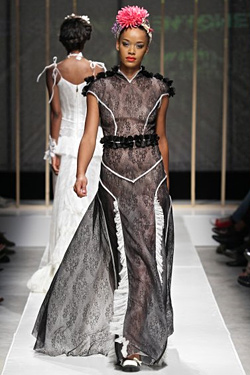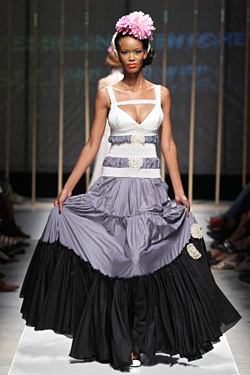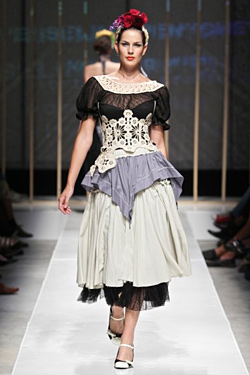 In the outfits from hew summer collection, the designer continues to be very feminine, using soft materials – cotton and silk, and a lot of lace, which bear the taste of traditional ethnic costumes, but with modern sound. Additional summer mood add the accessories from real flowers in the models' hair, that are deliberately makeup with blue shadows and bright lipstick. As in any collection of the designer, the feminine forms are strongly emphasized. Corsets and belts create well-formed shapes, typical for the work of Vesselina Pencheva.
The designer works in South Africa fro more than 10 years and has established herself as one of the most vivid fashion coryphaeus of Africa.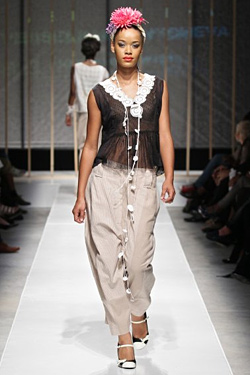 Hits: 18345 | Leave a comment