Tag: Vesselina Pencheva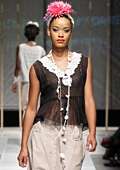 World fashion
Life's contrasts, that inspired the famous Mexican artist Frida Kahlo for her paintings come to life in the haute couture collection of the designer from Ruse – Vesselina Pencheva.

Her new summer collection for 2011 was presented with a great success during the Fashion week in Johannesburg, South Africa. The painting of Frida Kahlo impressed Vesselina Pencheva, who creates exclusive fashion for more than 10 years in South Africa.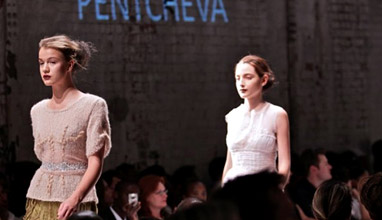 Young designers
Vesselina Pentcheva understands what women crave and with her intuitive flair she combines the skill and artistry of tradition with up to the minute design.

Born in Bulgaria she presented her first fashion show in her hometown of Russe at the tender age of sixteen. In 1993 Vesselina moved to South Africa to study at the Gordon Flack Davidson Academy of Design, where she gained a mastery of the classical techniques of couture and graduated as top student in 1996. Marianne Fassler who inspired her sense of freedom and creativity then hired her as assistant designer.