Winter Sherazade line of Daniela De Marchi jewelry - enchanting as an oriental fairytale
The new SHERAZADE line by daniela de marchi is as enchanting as an oriental fairytale where a breathtakingly charming princess is wrapped in the atmosphere of marvellous worlds.
Imagination runs wild in the hot orient, a journey to far away land where seduction mingles with mystery, magic and sensation. Arabesque metal threads tangle with drops of natural stones and give life to a vast collection of rich jewellery, where earrings are the undisputed protagonists.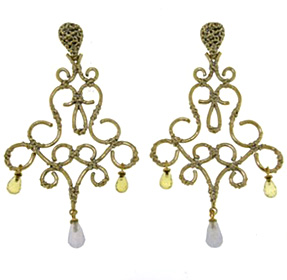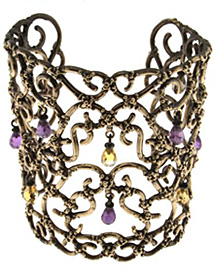 For the first time, the intensity of the dropage technique is made lighter until it leaves the naked thread in the design traits.
Brass, bronze and silver are brought out by amethyst, peridot, topaz, pink opal, lemon quartz, Madera, new jade.
Private secrets are hidden in magic rings where the stones are hidden and reveal their presence through a faint tinkle or a small coloured spot, the only signs of their existence.
Histories of ancient princesses surface from the shape of the sleeve bracelets, that magically reflect the colours of regal and oriental atmospheres.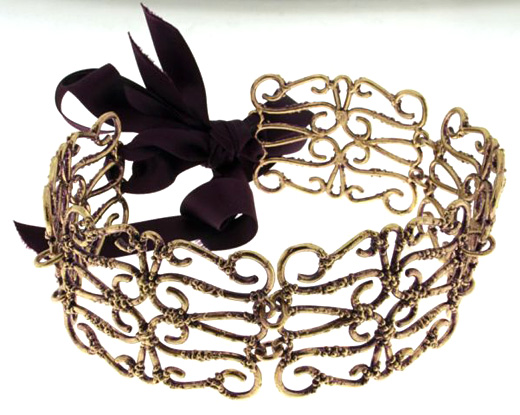 Hits: 12106 | Leave a comment