Prada presented a Japan-inspired Spring-Summer 2013 collection in Milan
The fashion brand Prada presented its Spring/Summer 2013 collection on the second day of Milan Fashion Week. It is a Japan-inspired apparel line with graphic flower motifs. Although many of the pieces, including satin kimono wraps, had been given names like Mikado, Prada said she hadn't realized just how Japanese-inspired the collection is until it was finished.
The collection includes skinny satin skirts, Origami folded satin tops, kimono wraps, tunic dresses, cycling shorts, boxy fur coats and Geisha style metallic zip-up socks. The imperial fashioned clothing range features a subtle colour palette with hues like sugary almond brown, soft pink, sage, white, black and gray.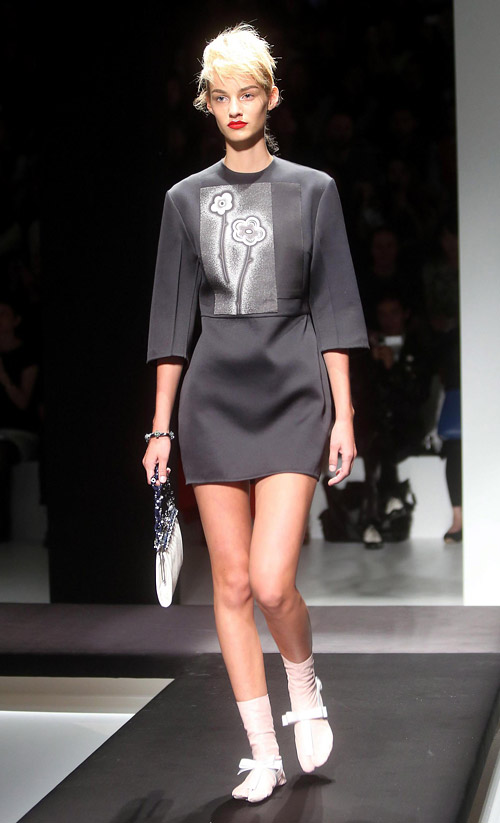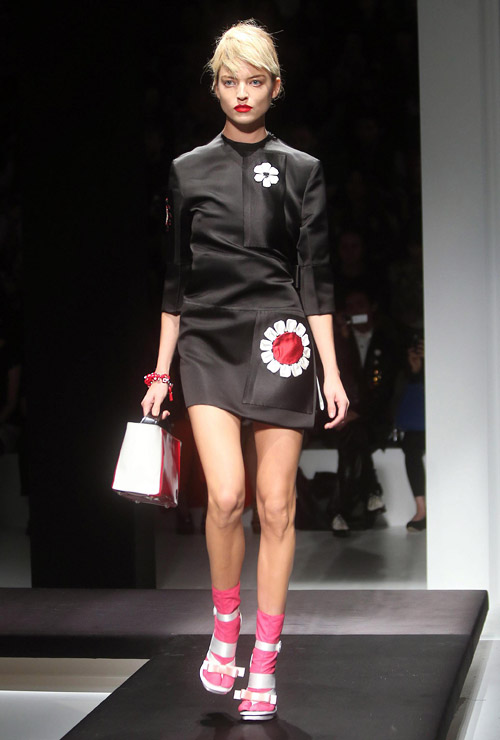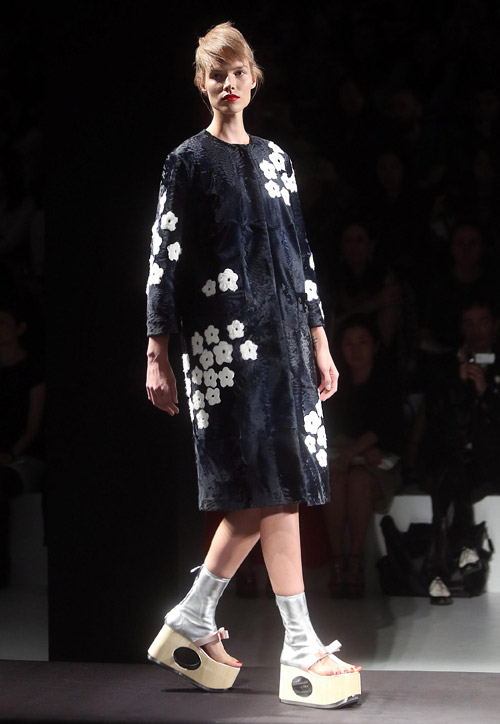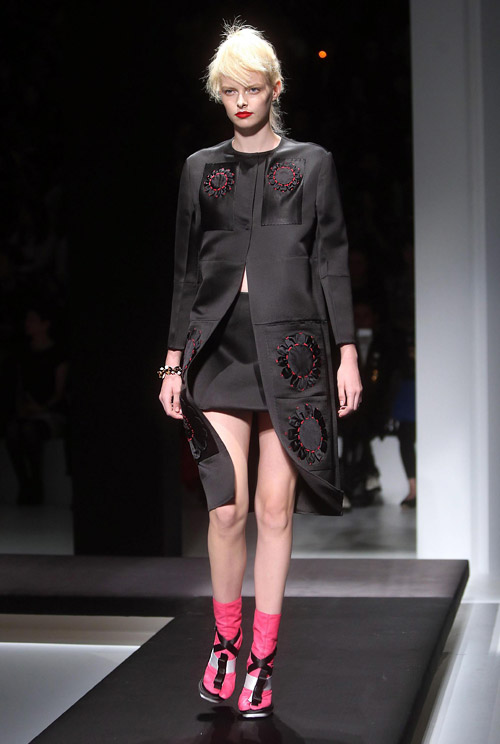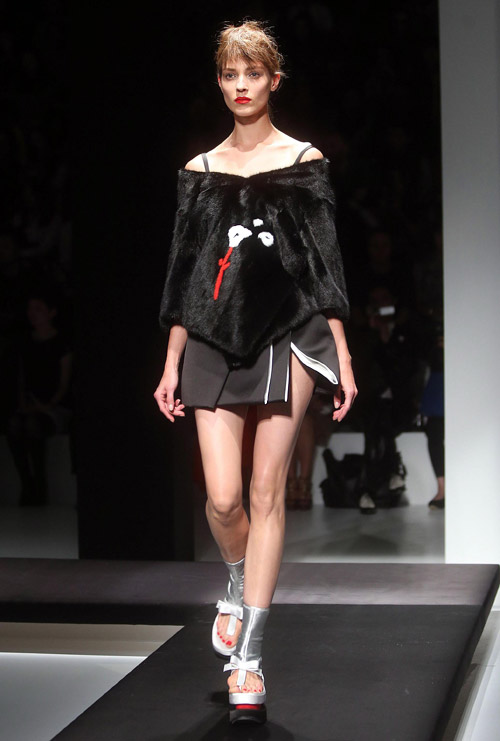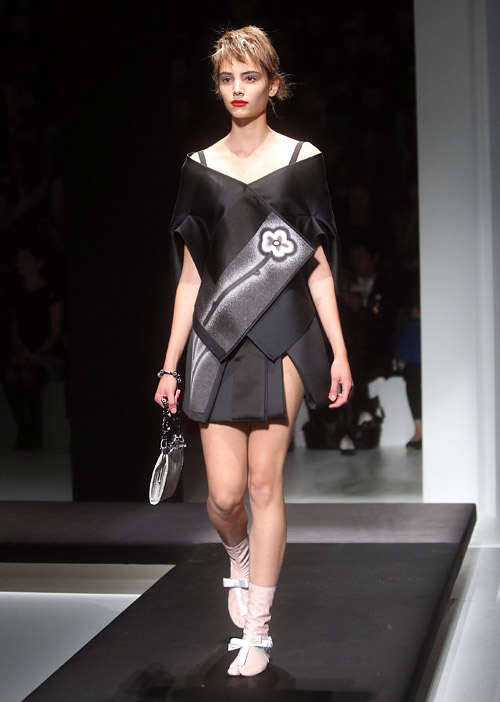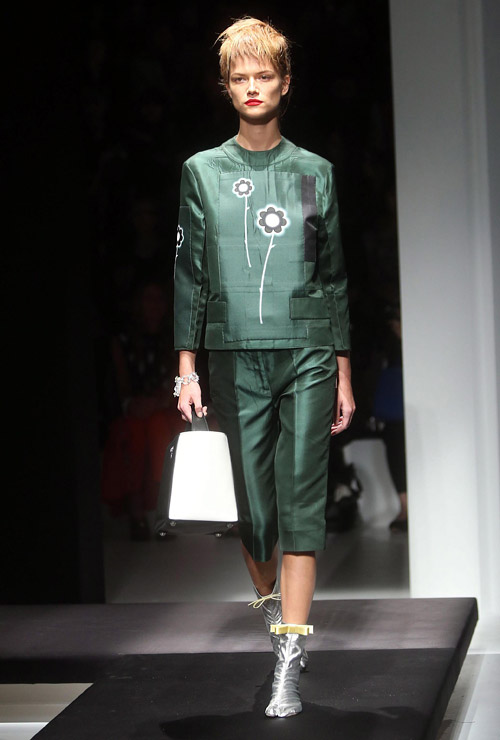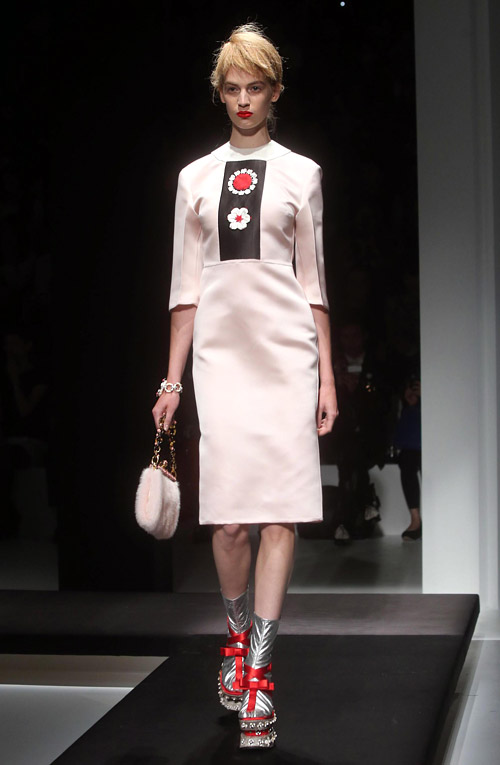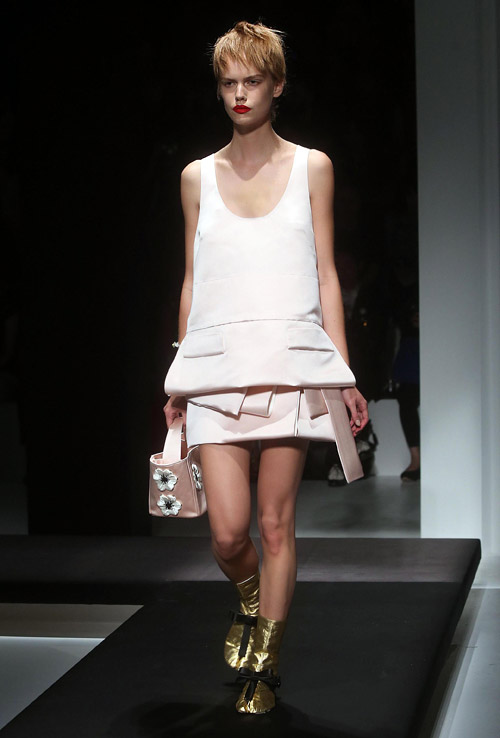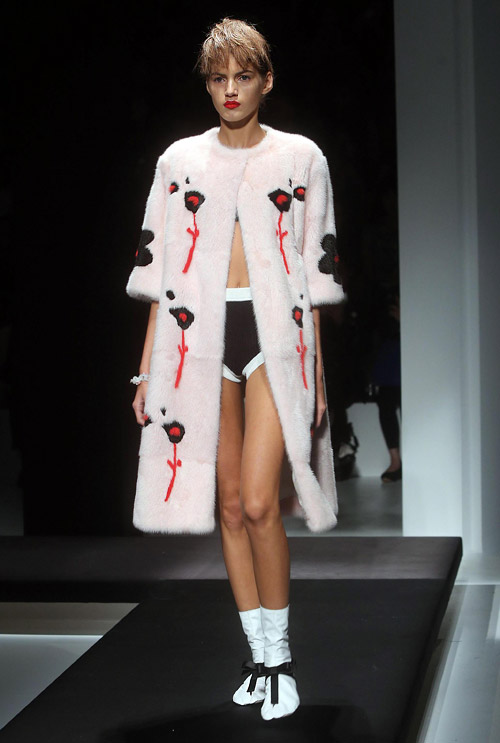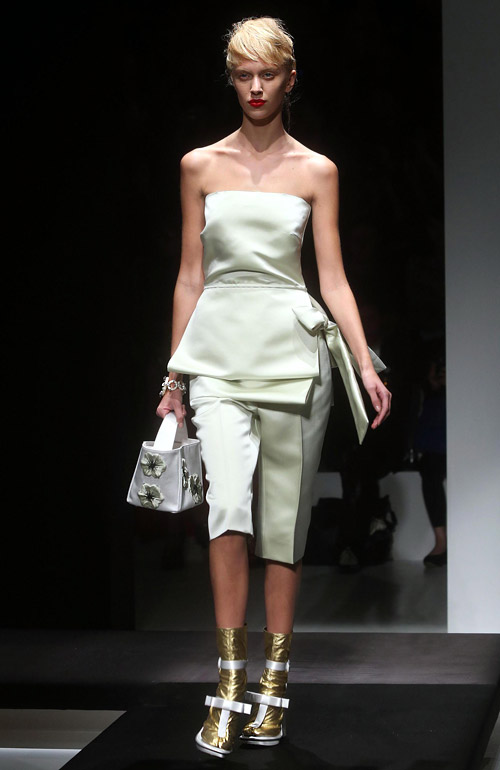 Hits: 12052 | Leave a comment