World's longest dress - splendor & glamour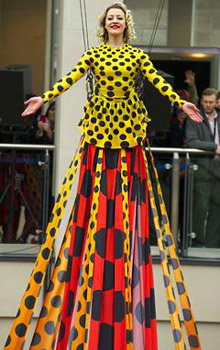 British designer Henry Holland breaks Guinness world record, creating the world's longest dress. It's 15 m long, 480 m2 wide and adorned with thousands of tiny Swarovski crystals. The long silk red-and-yellow polka dots dress was shown at a ceremony at the new Trinity Leeds shopping center in Leeds, England.
The dress was presented by former Cirque du Soleil performer Colette Morrow. She appeared from a huge gift box in front of the crowd, as silk trains attached to the dress stretched across the mall's atrium.
"It's not a dress like any other I've created before. It's more of a spectacle and a show piece" - Holland said in a video about the project.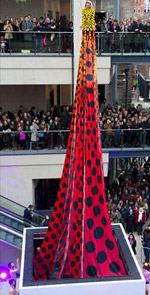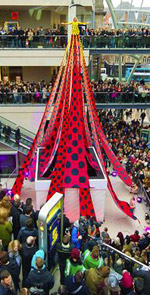 Photos:
The longest dress in the world.





Hits: 6659 | Leave a comment