Belarus Fashion Week - Fall-Winter 2013/2014 Collections
From 23 to 28 April 2013 many local names and several international designers presented their Fall-Winter 2013/2014 collections during Belarus Fashion Week in the country's capital city Minsk.

During the sixth edition of international professional and cultural weeklong event leading Belarusian labels like Boitsik, Fur Garden, Marinich, Tarakanova, Historia Naturalis, Kucherenko, Davidova, Natasha Tsu Ran, Svetlana Todorskaya, Harydavets & Efremova, Lena Tsokalenko, Maria Dubinina, Valeria & Anastasia Aksionovi, Zina Fedunina presented their avant-garde lines.

Here are some models of Belarusian designers Svetlana Todorskaya, co-founder and creative director at the studio 'belMODISTKA' Ltd. Her pieces are elegant, stylish and feminine. Used colors are soft, make up is discreet, hair is gathered in a bun.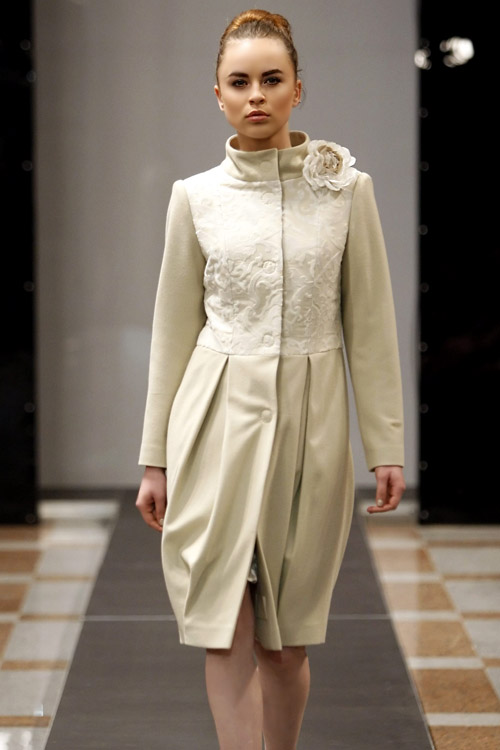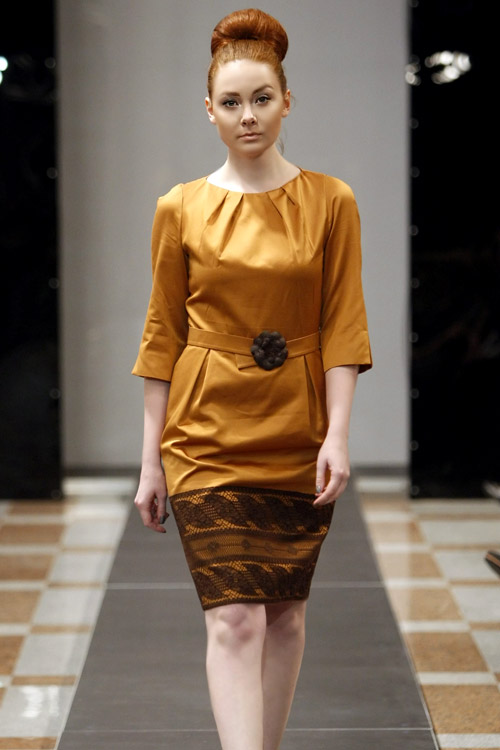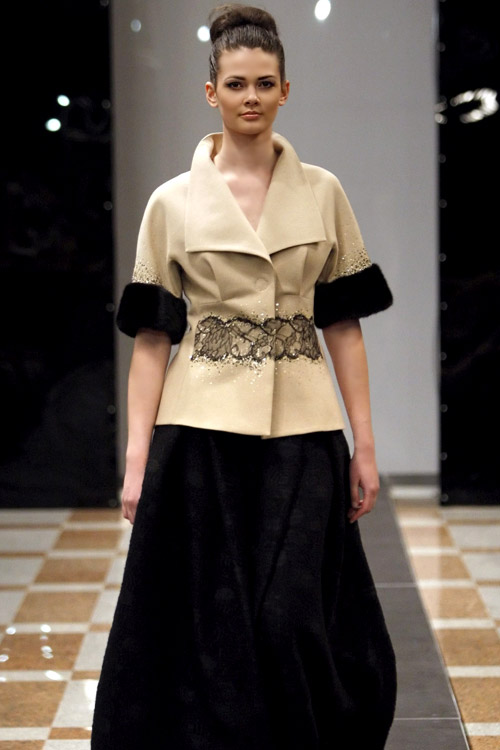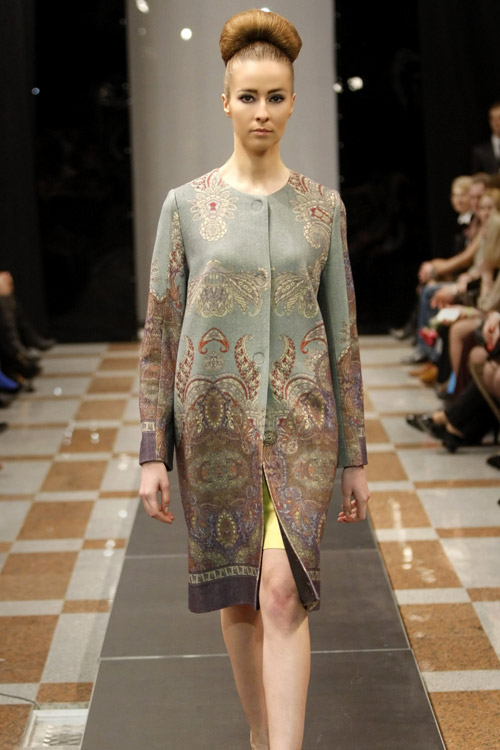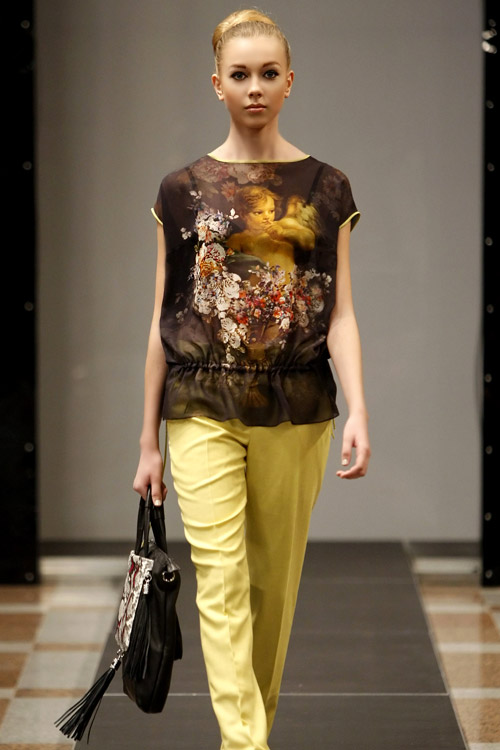 Other Belarusian designer, who presented her Fall-Winter 2013/2014 collection during the event is Zina Fedunina. Her creations are bright, colorful, artistic, different and fresh. Used colors are mainly orange, red, white, black and pastel tones of blue and brown.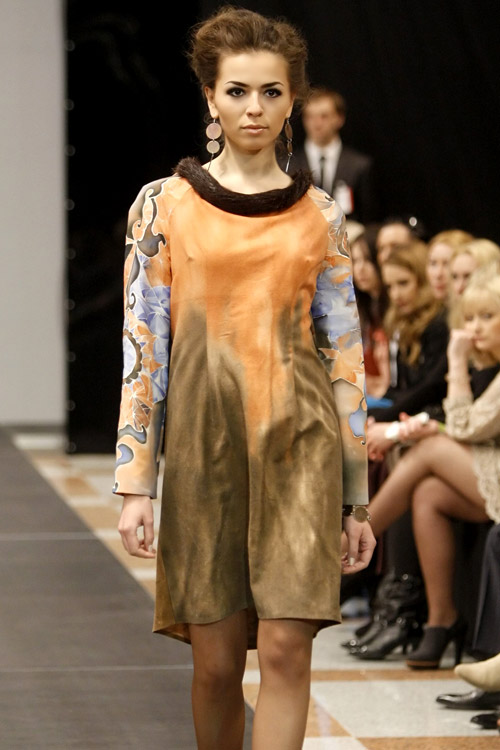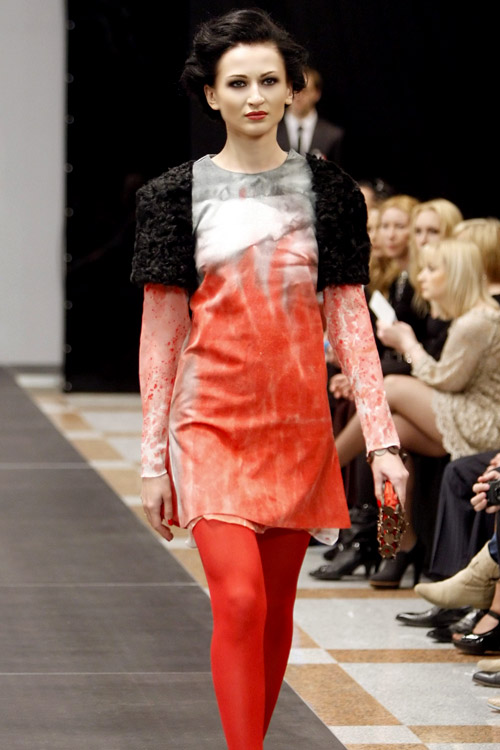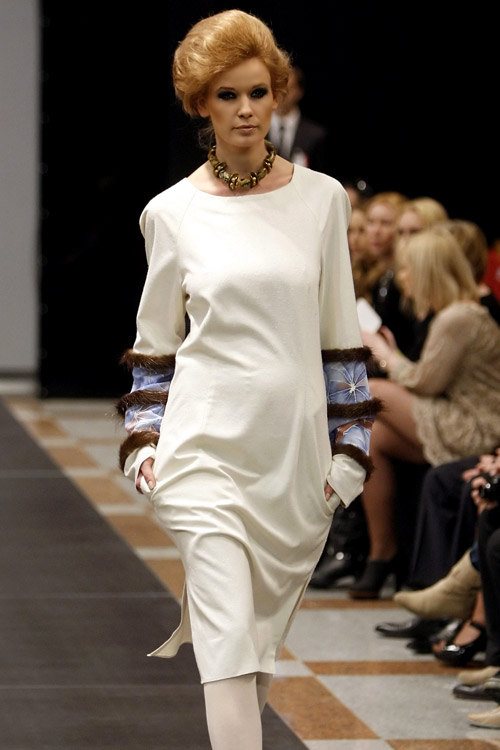 Photos: BGNES/EPA


Hits: 8586 | Leave a comment