Pantone and ALU about colour impact in retail design
A new look has been given to ALU's showroom in NYC. Thanks to a partnership with PANTONE at the end of June, the newly transformed space pays a tribute to colors and enhances ALU's creed to reinvent and re-imagine.
PANTONE, the sole author of the universal color language, held an interactive lecture on the importance of colors and their impact in retail design. While the Vice President of the Pantone Color Institute – Laurie Pressman- was sharing her insights, the audience was surrounded by some of the Pantone's Universe product collections; a series of accessories for home, work and the road, united in an emblematic expression through ALU ready-made products.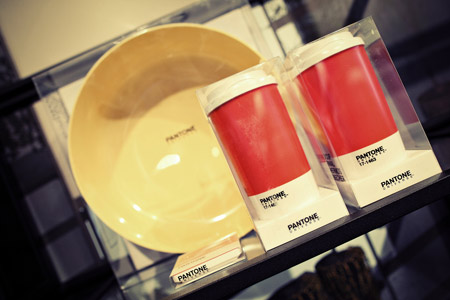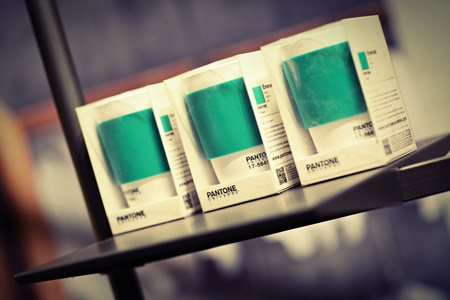 In the redesign of the showroom, ALU used a Column Slash to assure the support for the Mug assortment exposed in the vibrant tints of PANTONE color range. From there on, the Universe of Pantone was presented on Slider where the collection was focused on the home-based communication. Right across the room a Wall Mounted Slash was placed to design a multi-color and ingenious structure starring the iPhone collection. Likewise, the "Colorwear" collection was assembled on Mobile and Autopole units to outline the joviality of color within the Pantone Universe.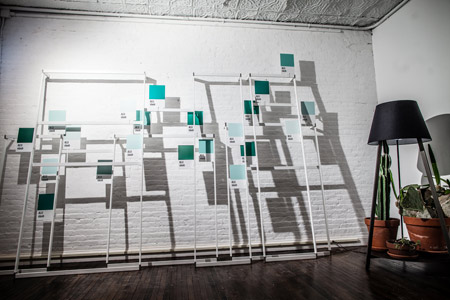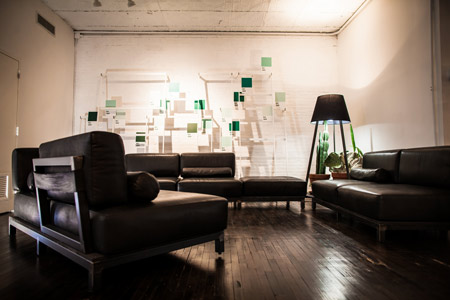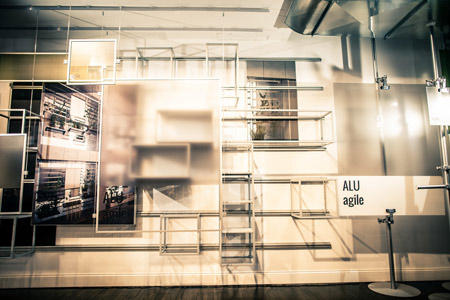 Emerald was the theme based nuance, color of the year decreed by PANTONE. Tints of it were suggested in Ophelia's hair locks, ALU graphic signage systems and the Universe collection products exposed.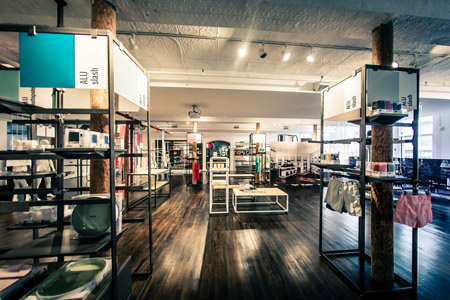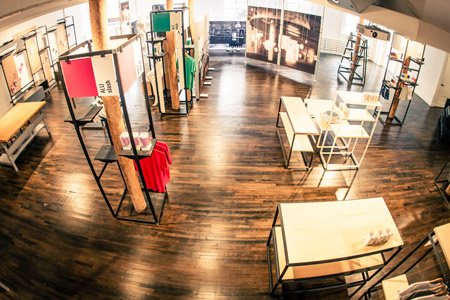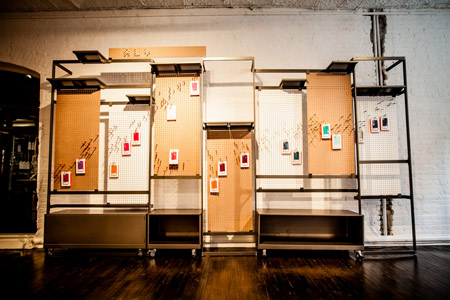 The event was put together as part of a long-term program under the name of ALUMiND, an umbrella-philosophy under which ALU develops its company values. Events like this have been done before, they take place today and they will continue to be done as part of the experience ALU wishes to share with its customers. To strengthen this approach, the company has launched alumind.com, an e-publication which collects the inspirations, shares the knowledge and follows the visionary ideas from the retail design world.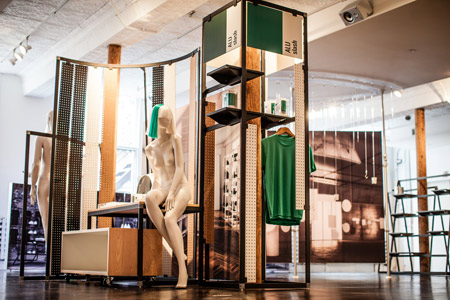 Hits: 12697 | Leave a comment