Richmart men's suits factory invites all fashion designers to a free made-to-measure training
Richmart is a factory, manufacturing made-to-measure men's suits. The factory is in Ruse, Bulgaria, Eastern Europe and has a capacity for production of up to 1 300 suits per day.
The company wants to support all young fashion designers and invites them to visit the factory where they will: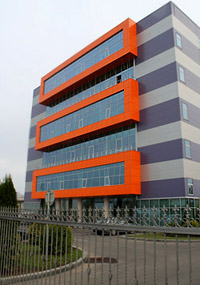 - learn more about the production process in a high-tech factory for men's suits and have a manufacturing practice (1 day);

- receive free training for taking measurements for creating made-to-measure men's suits;

- learn more about the opportunity to start their own made-to-measure atelier;

- look through the available fabrics and choose the right ones for the designs of their menswear collections, which can be produced at the factory;

- become an associate members of the Men's Fashion Cluster (free of charge);

- participate in the Men's Style project (read more at Men's Style)

Richmart does not cover the travel and accommodation expenses but can help with the arrangement of trips.
This training will be a great opportunity for all young designers to start their own made-to-measure men's suit brand and to receive free advertisement and support.

Two of the participants in the Men's Style international project for menswear fashion designers have already visited Richmart factory. These are Mariana Razuk from Germany and Kinga Luks from Poland. Both of them received their free training and started designing their menswear collections. Designers' models will be produced absolutely free of charge from high quality Italian and English fabrics.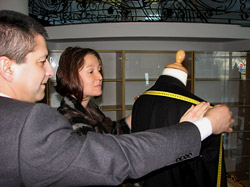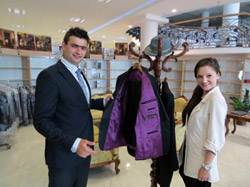 If you are interested in this great business offer, please send an e-mail to richmart@bgfashion.net

RICHMART - Manufacturer of made-to-measure suits RICHMART is looking for made-to-measure retailers, ateliers, shops, agents

who are willing to take orders for the manufacturing of made-to-measure suits and work as franchise partners.

The franchising of

Richmart

is appropriate for traders without experience in the field of fashion, as well as for designers and tailors, who want to optimize their work and efficiency.

Contact RICHMART


Hits: 16331 | Leave a comment