SYMBIOSIS by Nikolay Bozhilov at Mercedes-Benz Fashion Week Berlin
Bulgarian fashion designer Nikolay Bozhilov had his international debut during BERLIN FASHION WEEK 2014 (8-14 July). He presented his newest collection SYMBIOSIS at his fashion show at lavera Showfloor.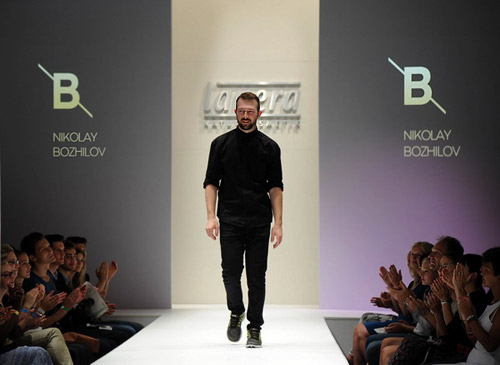 NIKOLAY BOZHILOV is an innovative label, established in 2013, aiming to develop conceptual ideas and experiment in fashion, creating garments for women's contemporary wardrobe. Label's team is trying to find the balance between the nature and the technologies for creating timeless pieces. This is one of the reasons for which the designer was invited for sponsored participation at BERLIN FASHION WEEK 2014 by lavera Showfloor - established platform enabling the prominent designers to present their ideas related to ethical fashion.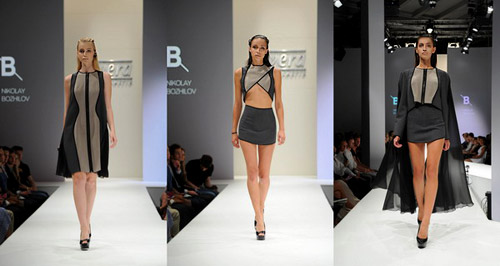 SYMBIOSIS collection is inspired by biology and in particular the three types of symbiosis - mutualistic, commensalistic and parasitic.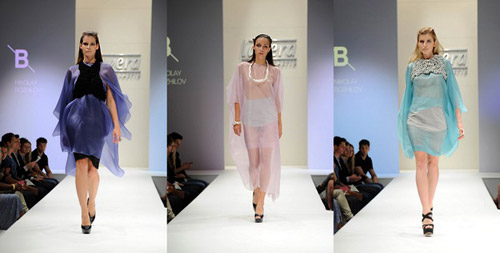 Conceptual models explore the garment as a 'design object' that comes into direct symbiosis with the human body. The collection consists of 18 outfits and builds a symbiotic relationship at all levels between handmade knits, fine silk fabrics, a variety of textures, minimalist silhouettes and graphic combinations. The aim of the collection is to meet the aesthetic standards of the past and present and with it to create a new fashion platform in the future.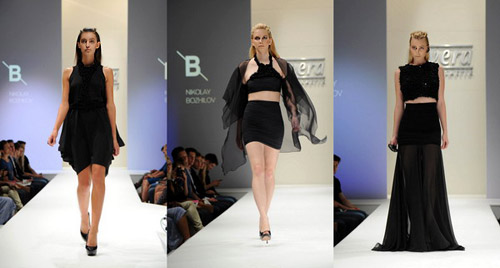 Especially for the project, Nikolay Bozhilov worked with Neva Balnikova, who created the jewelry for the collection.


Photos:
1. Nikolay Bozhilov at Berlin Fashion Week 2014
2. Models from SYMBIOSIS collection
Nikolay Bozhilov personal archive


Hits: 7500 | Leave a comment