Is New York the next Men's Fashion capital city?
The Council of Fashion Designers of America (CFDA), which main mission is to strengthen the influence and success of American Designers in the global economy, plans to add New York City to the list of world's men's fashion capital cities, along with Milan, Paris and London.
The idea sounds reasonable as now many of the best American menswear designers present their collections abroad or integrate menswear pieces into the women's shows at New York Fashion Week.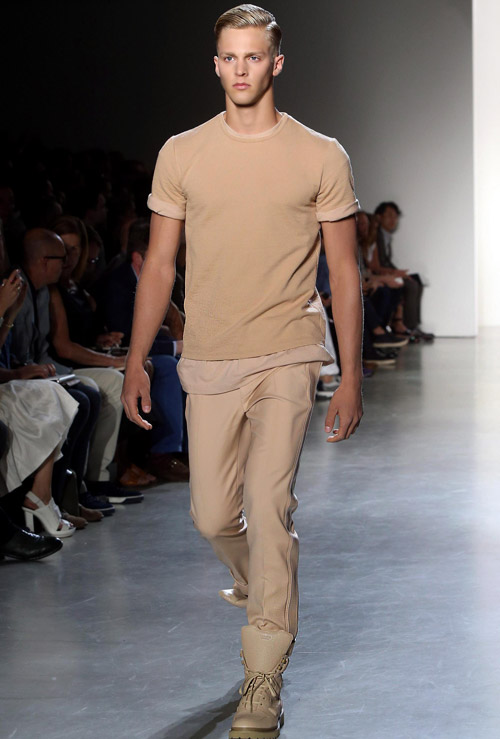 'We have a lot of boxes we can check off as of now', said the CFDA's chief executive officer, Steven Kolb. 'We have enough designers who could be a collective of talent in both emerging and established that would make a strong statement for American designers. The Mayor, New York City and the New York City Economic Development Corp. are very supportive of our work around all the collections. And we have enough venues and locations around the city to hold it', he added.

'People have admired the tradition of American sportswear for years as it's an important and vital part of the men's wear fashion landscape', said the men's fashion director at Bergdorf Goodman, Bruce Pask.

Of course, before New York to be added to the men's fashion week calendar, there are many things to be tackle - partnerships, timing, funding, etc, but it's sure that CFDA will give their best.



Photo:
A model from Calvin Klein Spring-Summer 2015 menswear collection, presented during the MilanMen's Fashion Week, in Milan, Italy, 22 June 2014
BGNES/EPA


Hits: 7083 | Leave a comment