Leather Trim Tote by Cath Kidson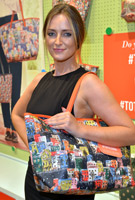 To celebrate the launch of its new Leather Trim Tote, Cath Kidston is launching a campaign delving into every woman's most treasured possession and asks – do you like yours #TotesBig or #TotesSmall?
The campaign will resonate with women everywhere and a host of bag-loving celebrities, including Jools Oliver, Millie Mackintosh, and Daisy Lowe are getting involved to swear their allegiance to #TotesBig or #TotesSmall.
As part of its fun social media-led campaign, Cath Kidston will ask its customers, brand fans and celebrity friends to share their #TotesBig or #TotesSmall size preference and the contents of their bags, declaring whether they are the kind of girl who wants to be ready for any eventuality, or the kind who only carries her absolute essentials. This exciting project will culminate in a four week long photographic exhibition at Cath Kidston's flagship store at 180 Piccadilly.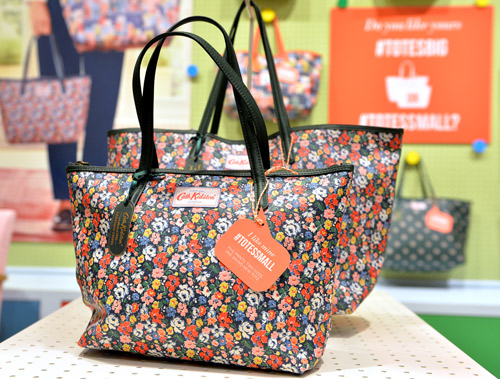 The exhibition will offer the public an exclusive look into the essentials that celebrities and influencers carry in their everyday bags, and with this, a rare glimpse into their personal lives.
In addition to the celebrity bag contents, the best images submitted by the public will be chosen by the creative team at Cath Kidston to be showcased in a rolling gallery within the exhibition and window displays at the brand's flagship store.
In a fun twist, and in true Cath Kidston style, the exhibition space at 180 Piccadilly will also include a bespoke Ames Room, using mirrors and distorted reality to create an optical illusion of any pair of visitors being oversized or shrunken down - allowing exhibition guests to share their own photographs of themselves as #TotesBig and #TotesSmall.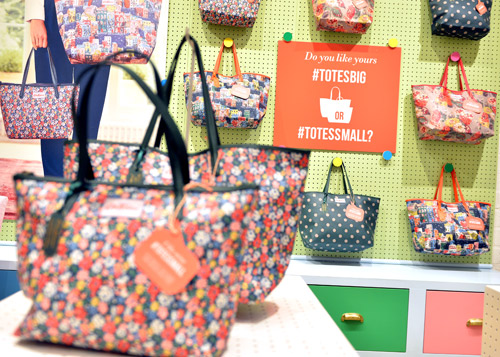 The brand new Leather Trim Tote is available in a palette of sophisticated shades with five classic prints to choose from including: Clocks, Autumn Bloom, Townhouses, Button Spot and Mews Ditsy. Available in two sizes, this versatile Tote is guaranteed to suit any occasion from the 9-5 to a weekend getaway.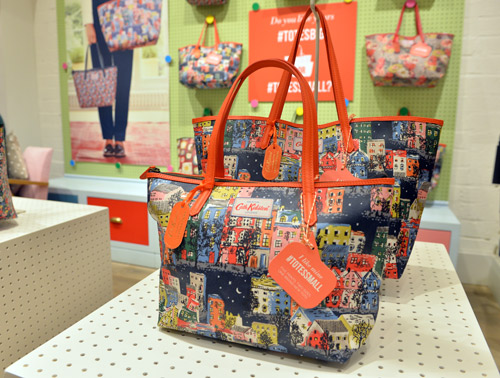 Cath Kidston's 'Do You Like Yours Big Or Small?' photographic exhibition will launch to the public at 180 Piccadilly on Friday 22nd August with an exclusive media preview on Thursday 21st August. The exhibition runs until the 14th September 2014.

The Cath Kidston Tote will be available nationwide from Thursday 21st August 2014.

Hits: 9731 | Leave a comment