Tag: BAATPE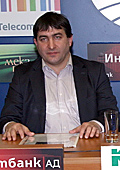 Events
On the occasion of the forthcoming International Fashion Congress – Rousse 2010, which is organized by RICHMART INNOVATION, in BTA Press Club was held a press conference in which participated: Mr. Martin Jordanov, organizer of RICHMART INNOVATION; Mrs. Mariana Manolova, chief executive of BAATPE (Bulgarian association of Apparel and Textile Producers and Exporters); Mrs. Daniela Simeonova, a representative of BULIP (Branch Union of the Light Industry Producers) - Rousse, and professor Lyubomir Stoikov, chairman of the Bulgarian Academy for Fashion.

At the press conference was given a letter of support from eng. Bozhidar Yotov, mayor of the Municipality of Rousse, which will host the prestigious forum, which "will not only improve the local economy, boost the activity of light industry, but will be of benefit to residents of the municipality".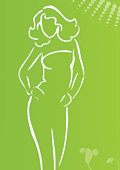 Business news
International Fair Plovdiv organizes in Plovdiv, in partnership with the Bulgarian Association of Apparel and Textile Producers and Exporters – BAATPE, the spring edition of the largest business initiative in the field of textile and apparel named BGate Spring.

The exhibition is expected to be the venue where Bulgarian manufacturers can meet their colleagues and partners active on the domestic and international markets. Its aim is to create a suitable business environment for exchanging contacts, strengthening the existing relationships and establishing new co-operations.