International Fashion Congress - Rousse 2010 - New Profitable Strategy Of The Fashion Industry In Europe.
Maria Vassileva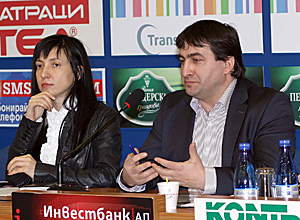 On the occasion of the forthcoming International Fashion Congress – Rousse 2010, which is organized by RICHMART INNOVATION, in BTA Press Club was held a press conference in which participated: Mr. Martin Jordanov, organizer of RICHMART INNOVATION (www.richmart.eu ; richmart.bgfashion.net); Mrs. Mariana Manolova, chief executive of BAATPE (Bulgarian association of Apparel and Textile Producers and Exporters); Mrs. Daniela Simeonova, a representative of BULIP (Branch Union of the Light Industry Producers) - Rousse, and professor Lyubomir Stoikov, chairman of the Bulgarian Academy for Fashion.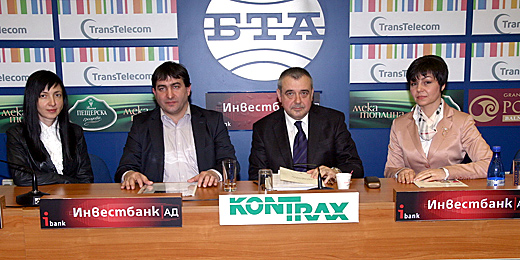 At the press conference was given a letter of support from eng. Bozhidar Yotov, mayor of the Municipality of Rousse, which will host the prestigious forum, which "will not only improve the local economy, boost the activity of light industry, but will be of benefit to residents of the municipality".
The International Fashion Congress will be held between 23-24 April in Rousse. Its aim is to be a place for business meeting of Western Europe with the confection and fashion industry of the Balkans and an opportunity for designers, the people without whom fashion creation would be impossible.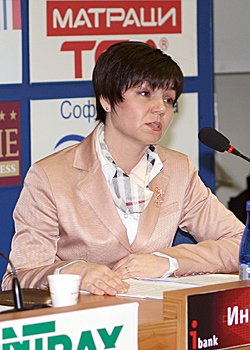 During the press conference was shown a representative fashion show "BG Fashion" with collections of Maria Nedkova, Albena Alexandrova – "Roshavata Garga", Jana Jekova, Sofia Borisova and the Bulgarian sunglasses "Kwiat".

The media partners of the upcoming International Fashion Congress are: "Club News" – Nova TV; "Elle" magazine, Bulgaria; "Grazia" magazine Bulgaria; "Sedmichen Trud" newspaper; e-zine "Fashion Lifestyle Magazine"; "Luxury Life" e-zine; and the fashion portal Fashion.bg.

Photos:

1. Daniela Simeonova and Martin Jordanov
2. Daniela Simeonova, Martin Yordanov, prof. Lyubomir Stoykov and Mariana Manolova (from left to right).
3. Mariana Manolova


Photo: © Bozhidar Markov

Read more Fashion Lifestyle Magazine


Hits: 13282 | Leave a comment