Tag: press conference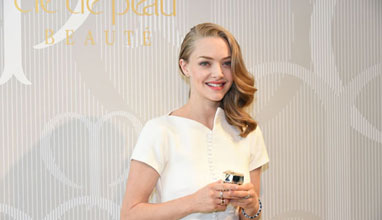 Lifestyle chronics
The SHISEIDO Group held a press conference on new products for 2016 from its high prestige brand Clé de Peau Beauté (CPB) for Japanese and foreign press at the Palace Hotel Tokyo (Marunouchi, Chiyoda-ku, Tokyo) on Friday, October 9, 2015. The brand muse, American actress Amanda Seyfried, visited Japan for the occasion and made her appearance on the stage. The new products released this time are the CPB brand's core skincare items. They will be marketed in the spring of 2016 in 12 countries and regions around the world: Japan, China, Taiwan, South Korea, Malaysia, Thailand, Singapore, Vietnam, Indonesia, the United States, Canada, and Russia.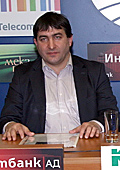 Events
On the occasion of the forthcoming International Fashion Congress – Rousse 2010, which is organized by RICHMART INNOVATION, in BTA Press Club was held a press conference in which participated: Mr. Martin Jordanov, organizer of RICHMART INNOVATION; Mrs. Mariana Manolova, chief executive of BAATPE (Bulgarian association of Apparel and Textile Producers and Exporters); Mrs. Daniela Simeonova, a representative of BULIP (Branch Union of the Light Industry Producers) - Rousse, and professor Lyubomir Stoikov, chairman of the Bulgarian Academy for Fashion.

At the press conference was given a letter of support from eng. Bozhidar Yotov, mayor of the Municipality of Rousse, which will host the prestigious forum, which "will not only improve the local economy, boost the activity of light industry, but will be of benefit to residents of the municipality".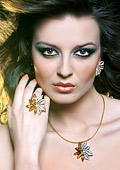 Models and photomodels
On 30 April the new star of EXPOSE MODEL Diana Ivancheva announced at a press conference that she will participate in the longest fashion show on water, which will be held on a 511 meter quay in Poland on 2 May.

At the beginning of April she triumphed in the contest TOP MODEL OF THE WORLD in Berlin and was a second runner-up of the winner from Brazil Débora Moura Lyra.

At THE SOPOT FASHION DAYS 2009 their new haute couture collections will present designers from Paris, London, Milan and Warsaw, among which collections of BGN, Vitali V, Saverio Palatellaand Maciej Zien.