Tag: Diana Ivancheva
Models and photomodels
"Beauty will save the world" – this popular saying turns in my head while selecting the photos for this article, which aims to show you the 10 most beautiful Bulgarian models.

This is a selection of 10 beautiful models who are real beauties with their own charm and sex appeal.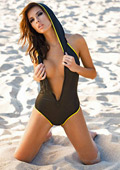 Models and photomodels
One of the most popular names in fashion photography in Italy, France, UK and USA - the Turkish photographer JAMTUL made photos of the model from fashion agency Expose Model - Diana Ivancheva, who is the new face on the cover of the October issue of MAXIM magazine.

JAMTUL is an artistic name and the real name of the photographer is a mystery. However that does not stop him from working for many fashion giants like GQ, ESQUIRE, MAX, VOGUE, MARIE CLAIRE, ELLE, COSMOPOLITAN and to work with the most famous models and celebrities all over the world, and also to be a photographer of the year three consequent years in Turkey.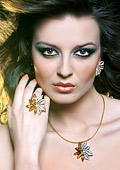 Models and photomodels
On 30 April the new star of EXPOSE MODEL Diana Ivancheva announced at a press conference that she will participate in the longest fashion show on water, which will be held on a 511 meter quay in Poland on 2 May.

At the beginning of April she triumphed in the contest TOP MODEL OF THE WORLD in Berlin and was a second runner-up of the winner from Brazil Débora Moura Lyra.

At THE SOPOT FASHION DAYS 2009 their new haute couture collections will present designers from Paris, London, Milan and Warsaw, among which collections of BGN, Vitali V, Saverio Palatellaand Maciej Zien.